It's Thanksgiving sides week!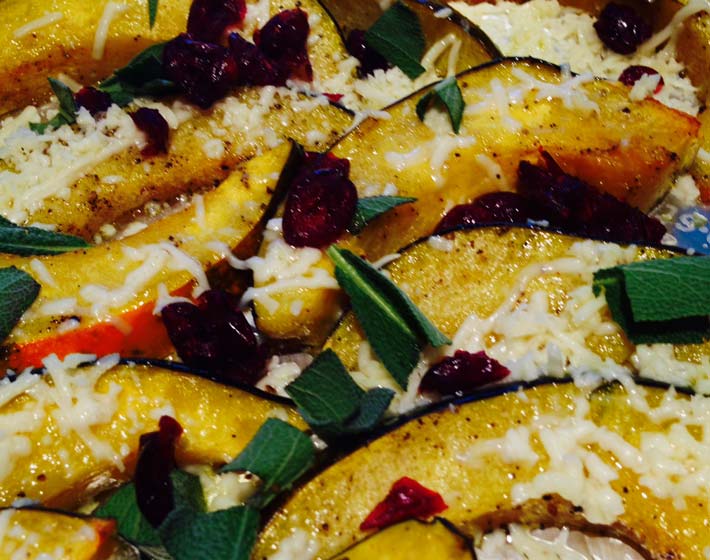 It is with an excited heart and full "Thanksgiving Sides Tummy," that we declare this the last night of "Sides Week!" The GREAT NEWS is that all of these sides can be made any time of the year.
This is another quick and easy-in the oven recipe that can be made way ahead. It gets better the next day! That means more oven space for the turkey (… we know he does not share and is fussy when others are in his room LOL!)
This one is inspired by my sausage and acorn squash recipe that we will be doing in a couple of weeks.
---
Asiago Roasted Acorn Squash Recipe
Ingredients
2 acorn squashes per every four people
3 Tablespoons of extra virgin olive oil
1/2 cup grated asiago cheese
5 sage leaves – chopped
1/4 cup dried cranberries
Salt and Pepper (Best Friends Forever)
---
 Instructions
Pre-heat over to 375 degrees
Cut the Fall wonderful acorn squash in half
Be careful when cutting as no dish is worth a finger!
Scoop out the seeds and say goodbye to them as they are not a part of the recipe.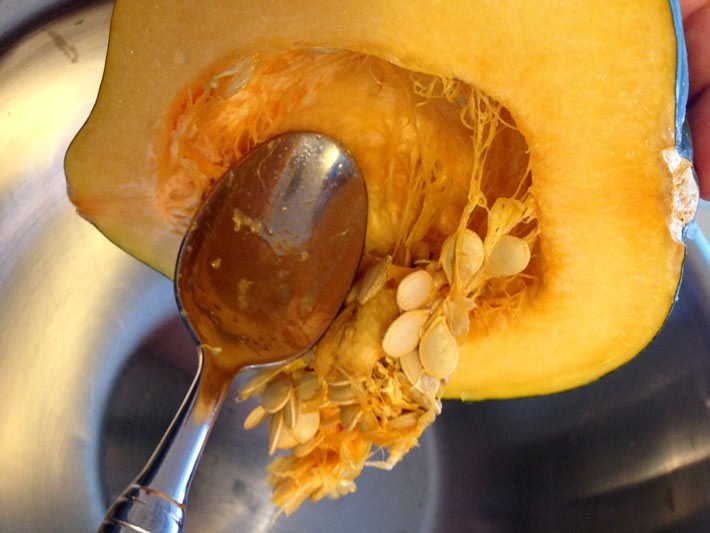 Cut the halved squash – in half. So math was never my strong subject, but you should end up with four slices of acorn squash.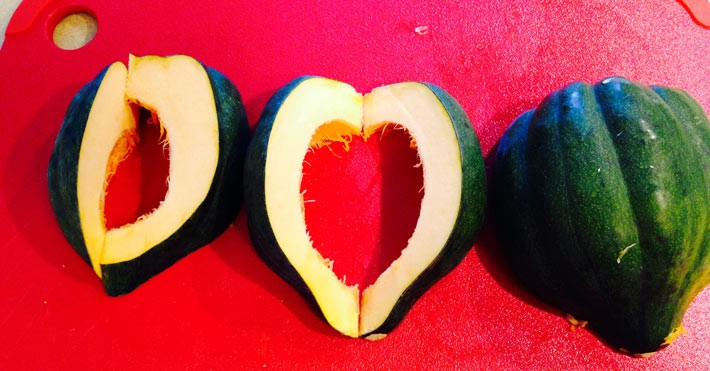 Cut those four slices in half – ending up with eight slices.
Now OMG 1-2-3! Sorry I get excited! Because that was so much fun, do the same thing with the other acorn squash!
Drizzle olive oil over the sliced squash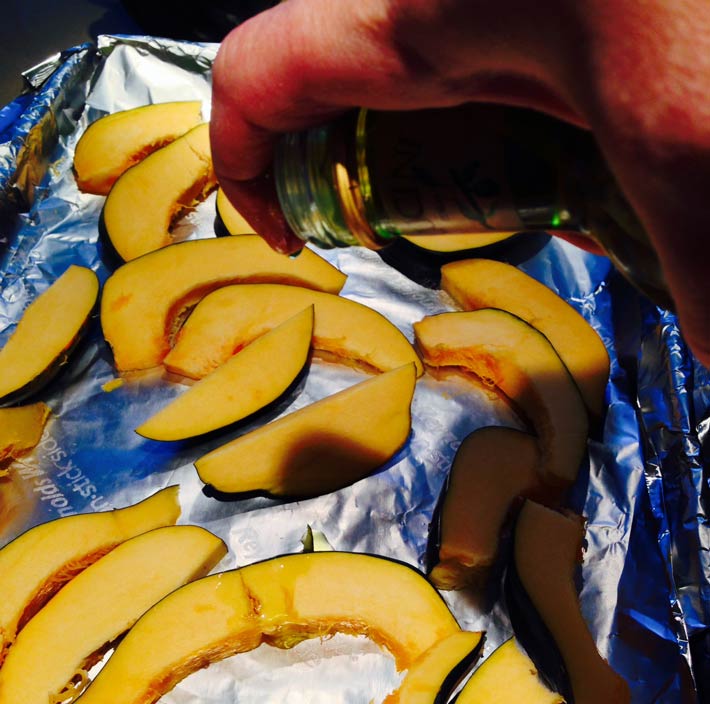 They go every where together and be sure to never invite sugar!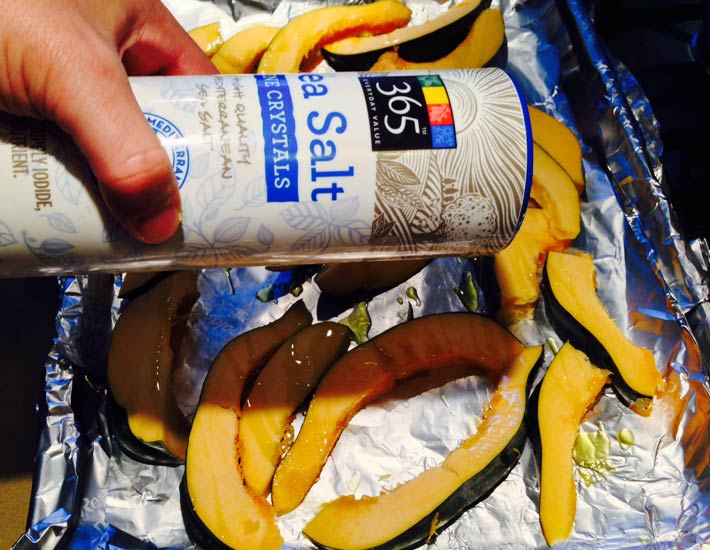 Bake for 30 minutes on the middle rack
Remove from oven
Sprinkle sage, dried cranberries and cheese on top
Bake an additional 3 to 5 minutes until the cheese melts and smells sage-tastic!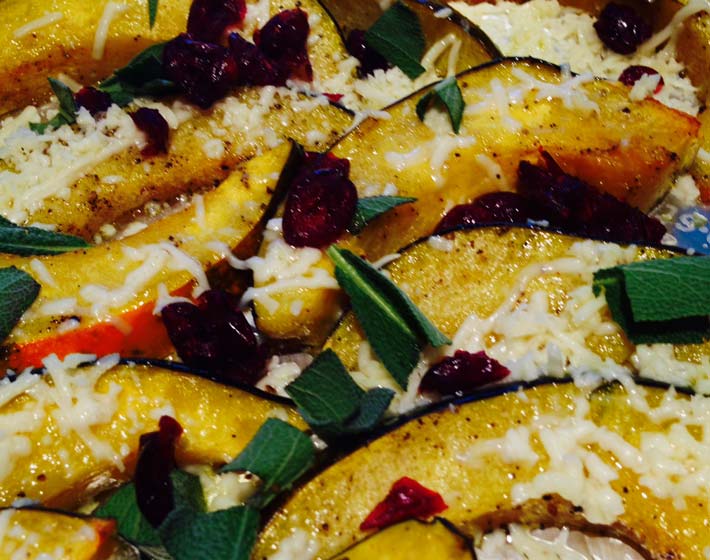 ---
I am thankful for acorn squash! Give it a try and share pictures of your tasty creation 🙂
With a grateful heart and a yummy tummy – Jay
(Visited 427 times, 1 visits today)
Subscribe for tasty, free recipes!