Crispy cheesy and potato is how I want to start every recipe! Leftover mashed potatoes or make double so you can have this amazing comfort food dinner.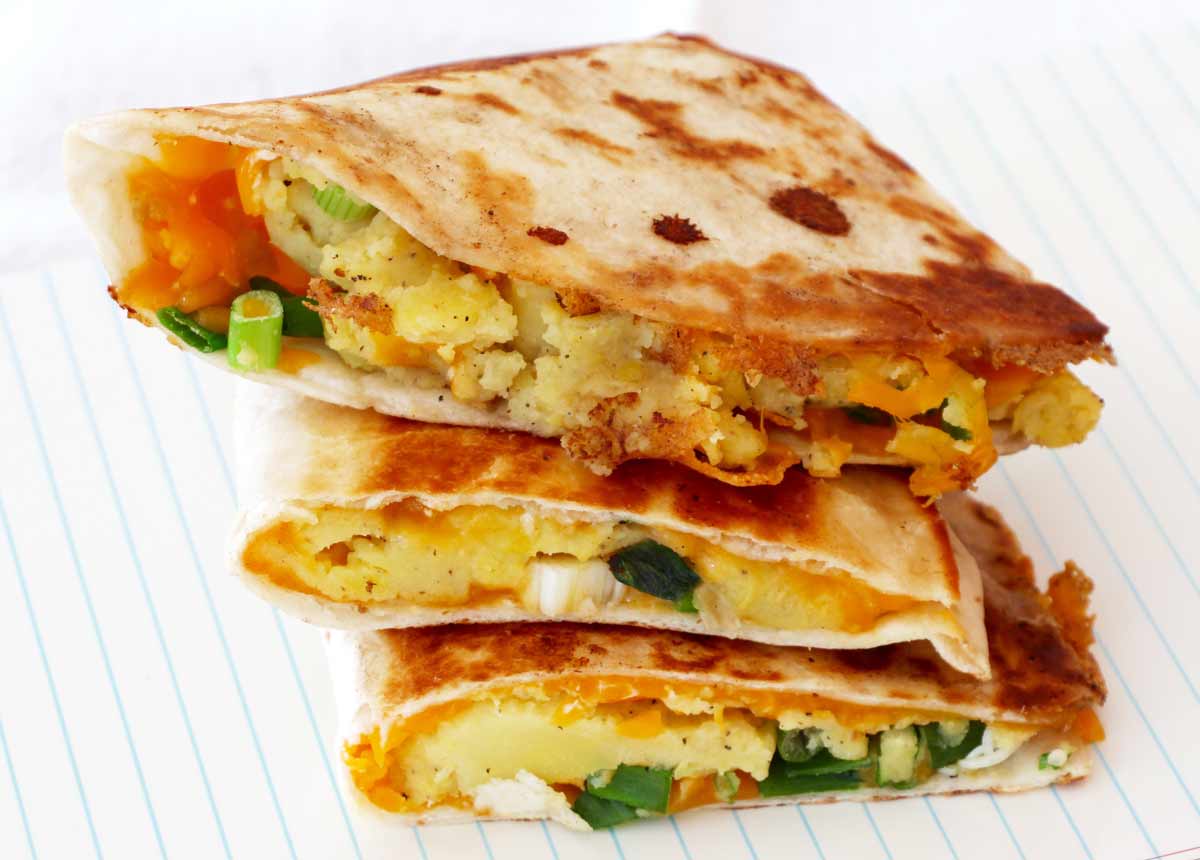 I am sooo excited for you to make this carb heaven recipe with a cheesy hat. Whenever I make my brown butter mashed potatoes, I always make double so tomarrow I can have this crazy indulgent quesadilla! Even Tom, who needs meat in every recipe, craves this and asks "are we having mashed potato quesadillas tomorrow?". 
Start your pans and get ready – I know you will fall in love at first crunchy bite.
Grab your ingredients and follow along with the video!
Mashed Potato Quesadillas
This crazy indulgent quesadilla is filled with mashed potatoes, silky cheese, crunchy onions and a tangy sour cream top. It's a dream and so easy to make!
Ingredients
3 cup mashed potatoes
4 flour tortillas
2 cups cheddar cheese shredded
4 scallions chopped
4 tbsp sour cream (you can substitute with mayonnaise)
1 tbsp butter to grease pan
Instructions
Heat pan to medium

Spread sour cream on the entire tortilla; layer 1/2 the tortilla with cheese, mashed potatoes, scallions, extra cheese on the top and fold over. Repeat for rest of tortillas.

Grease heated pan with butter and cook the quesadillas for 1 minute each side, checking to make sure it doesn't burn

Cut the cheesy, crunchy and creamy quesadilla in half and enjoy!
Comment below questions about this recipe or any cooking tip.
With a grateful potato heart and an amazing quesadilla tummy – Jay
(Visited 3,666 times, 1 visits today)
Subscribe for tasty, free recipes!