Let the rainbow magic of this easy recipe inspire you, to be you!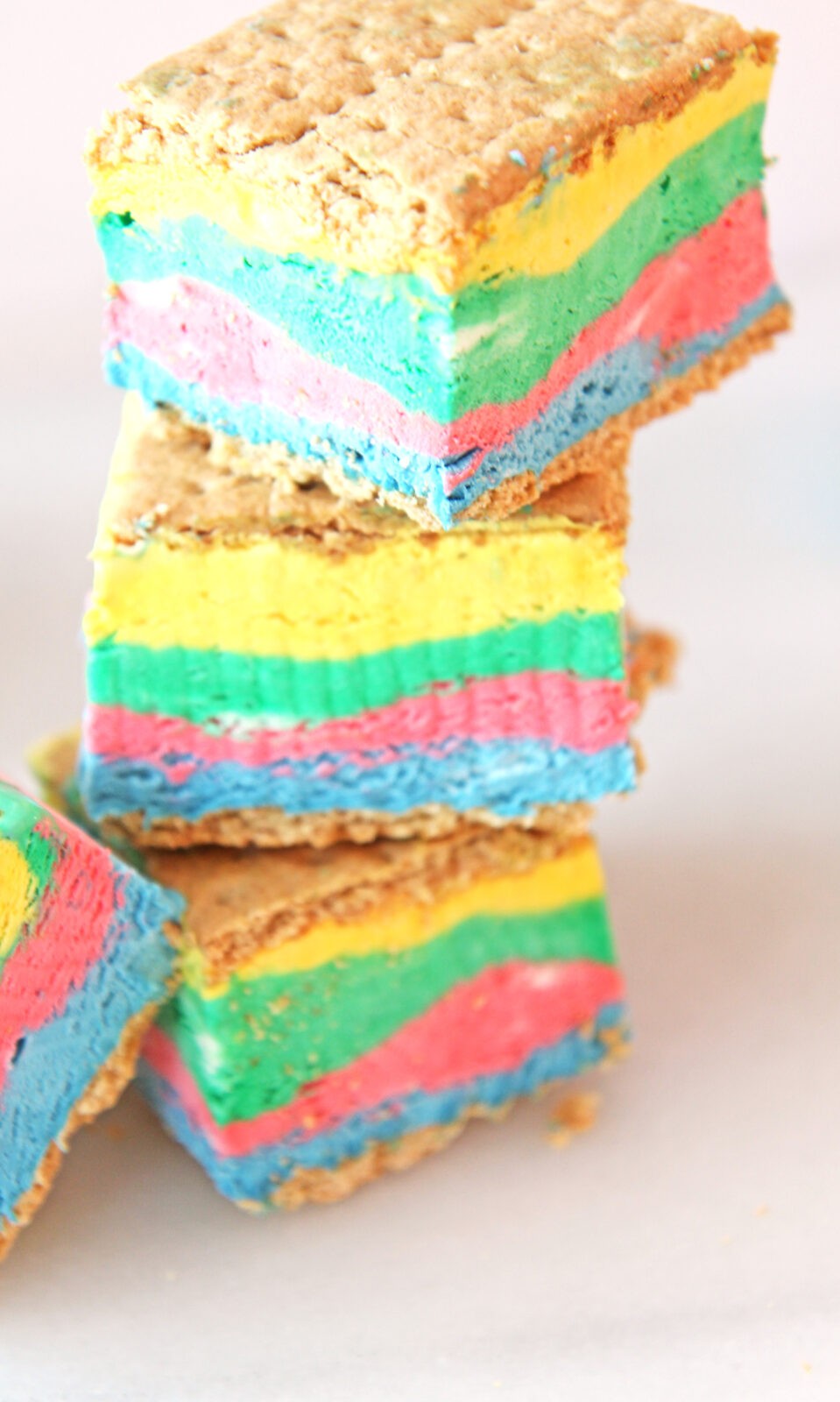 The rainbow to me symbolizes being proud of who you are! I struggled with this when I was younger. I am grateful for the amazing support from family and friends who loved my authentic self! This recipe is in honor everyone trying to be who they are! You are unique and special on purpose and should celebrate that! May over the rainbow be happiness and love!! Since Tom has a sweet tooth (and I cannot bake) here is another no bake dessert recipe he loves. Happy Cooking and I am soo grateful for you! Here is a 3 ingredient rainbow pride ice cream bar to cheers to you!
Watch how to make this super easy dessert: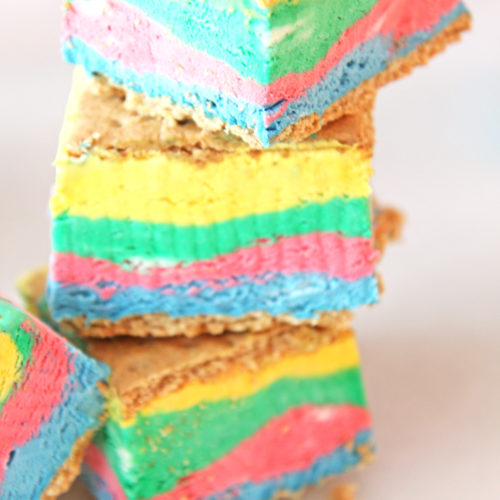 3 Ingredient Rainbow Ice Cream Bars
Ingredients
10 Graham Crackers
4 cups whipped cream (or 4 tubs of whipped topping)
20 drops Red/Green/Blue/Yellow Food dye
Instructions
First, in 4 separate bowls place 1 cup each of whipped cream. Add 20 drops of different food coloring in each separate bowl.

Next, mix to combine until each look like their individual colors.

Now, using a 9 x 9 pan overlay saran wrap in the pan (see video above).

Next, line bottom of pan with 1 layer of graham crackers.

Now, layer carefully one color whipped topping, the repeat with each color. Try not to mix the colors so you get rainbow at end.

Top with layer of graham crackers. Wrap top with saran wrap and freeze overnight.

Finally, unwrap, cut in squares, and enjoy!
My Fave Pot To Cook With:
Check Out This book! It changed my life and keeps me centered:
QUICK NO BAKE DESSERT  FOOD RECIPE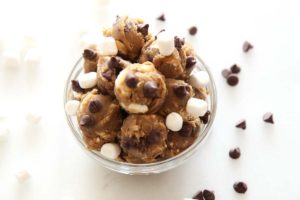 Your Dash Of Gratitude:
                                                                                                                                   
ANY QUESTIONS OR COMMENTS? COMMENT BELOW 🙂
With a grateful heart and an amazing tummy – Jay
(Visited 1,579 times, 1 visits today)
Subscribe for tasty, free recipes!