I usually buy desserts (instead of making them), but once in awhile a no-bake recipe makes me feel like a fancy pastry chef (without the work). This is very special to me because it reminds me of my high school days hanging out at the NJ diner!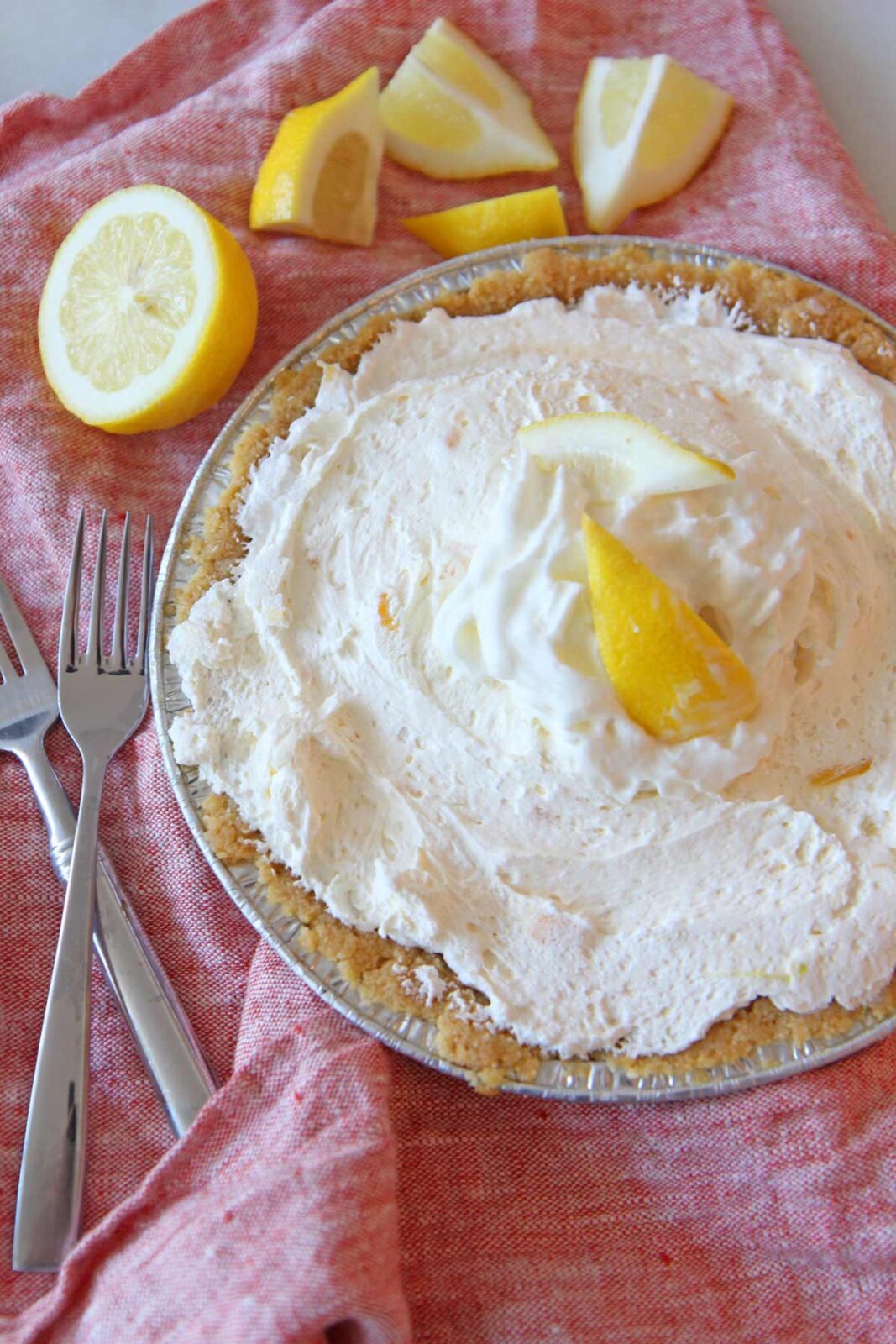 Growing up in NJ, you are tell people were you live by what exit you are off the highway, what mall you live near, and most importantly what diner you hang out at. In high school going to the diner was a cool thing to do (I would hang out the Manalapan diner). The NJ diners had the best desserts. The pies would live in a rotating glass case, welcoming you to a food wonderland! I loved loved loved the lemon pies. This creamy, tart, and crumbly pie brings me back memories of those fun nights. The best part is there are only five ingredients in my pie down memory lane.
Cooking Hack That Makes This Recipe So Easy:
Get Store Bought Whipped Cream! No one will know and it makes this recipes sooo easy and faster.
I freeze the crust instead of baking it! I find freezing makes it easier and eliminates the chance of burning the crust.
Watch how easy 5 Ingredients becomes this dessert: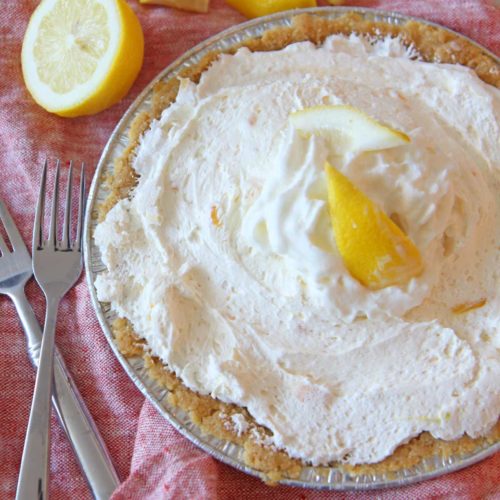 Easiest No Bake Lemon Pie Recipe
Ingredients
8 oz pre-made whipped cream
3 tablespoons lemon curds
1 lemon zest from 1 lemon
48 Ritz crackers
1 stick butter (melted)
Instructions
Pie Shell Recipe:
First, blend Ritz cracker to crumbs. Then add melted butter and mix for 30 seconds.

Next, add to pie dish and press down and around the sides.

Finally, place in freezer for 30 minutes.
Pie Filling Recipe:
First, fold (gently mix) whipped cream, lemon curd, and lemon zest. It is ok to have it be streaks of lemon curd.

Next place the filling into the pie shell and place in freezer minimum of 4 hours.

Finally, top with whopped cream in the middle and enjoy!
Here is my recommendation for awesome lemon curd: 
Check Out This book! It changed my life and it is how I elevated my home cooking:


I can't wait for you to try this recipe!!! Cheers to easy comfort food.  Happy Cooking!
QUICK NO BAKE DESSERT  FOOD RECIPE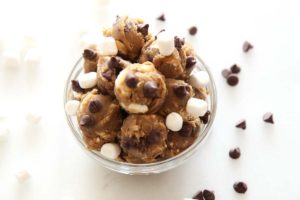 Your Dash Of Gratitude:
                                                                                                                                   
ANY QUESTIONS OR COMMENTS? COMMENT BELOW 🙂
With a grateful heart and an amazing tummy – Jay
(Visited 2,227 times, 1 visits today)
Subscribe for tasty, free recipes!