Sometimes we need a little brown butter burger magic at dinner! This 10 minute $10 meal is your reward of awesomeness.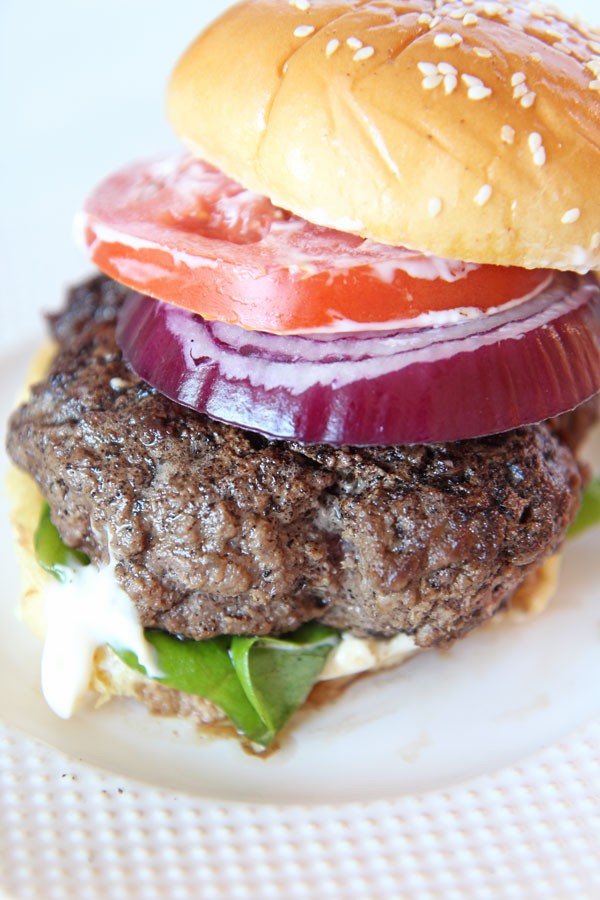 There are days when you ask the universe for some weeknight dinner magic and this recipe is one of them! Just like life, when things get complicated pause and look for simplicity. This burger can be your simplicity at the end of your day. The other person that is going to smile eating this (at the end of their day) is my husband Tom. He loves burgers. The first authentic steak place he ever went to was with me and my Mom. Ever since then he has craved beef everything! I hope this recipe makes weeknight easier and celebrates you every bite!
Watch how to make this juicy burger:
Brown Butter Burger
10 Minutes and $10 nutty beefy burger!
Ingredients
1 pound ground beef
2 teaspoons salt
1 teaspoon pepper
1 stick unsalted butter (cut in chucks)
Burger Extras:
2 hamburger buns
2 tablespoons mayonnaise
4 slices tomatoes
2 slices onion
2 leaves lettuce
Instructions
First, mix gently together the beef, salt, and pepper.

Now, dived into 2 patties (indent the middle of patties so does not rise when cooking).

Next, place butter in a pan on medium heat. When the butter starts to bubble gently swirl the pan for a minute until smells nutty (see video above).

Now, add the burgers and cook 2 minutes each side (do not move burgers except to flip so you get a great burger crust).

Finally, spoon butter over both burgers for 20-30 seconds. Then take the burgers out of pan and assemble!
Check Out This book! It changed my life and keeps me centered:
QUICK NO BAKE DESSERT  FOOD RECIPE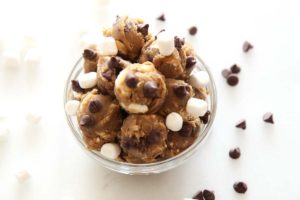 Your Dash Of Gratitude:
                                                                                                                                   
ANY QUESTIONS OR COMMENTS? COMMENT BELOW 🙂
With a grateful heart and an amazing tummy – Jay
(Visited 2,090 times, 1 visits today)
Subscribe for tasty, free recipes!