Big bowl of carb hugging garlicky soup with juicy shrimp scampi smiles!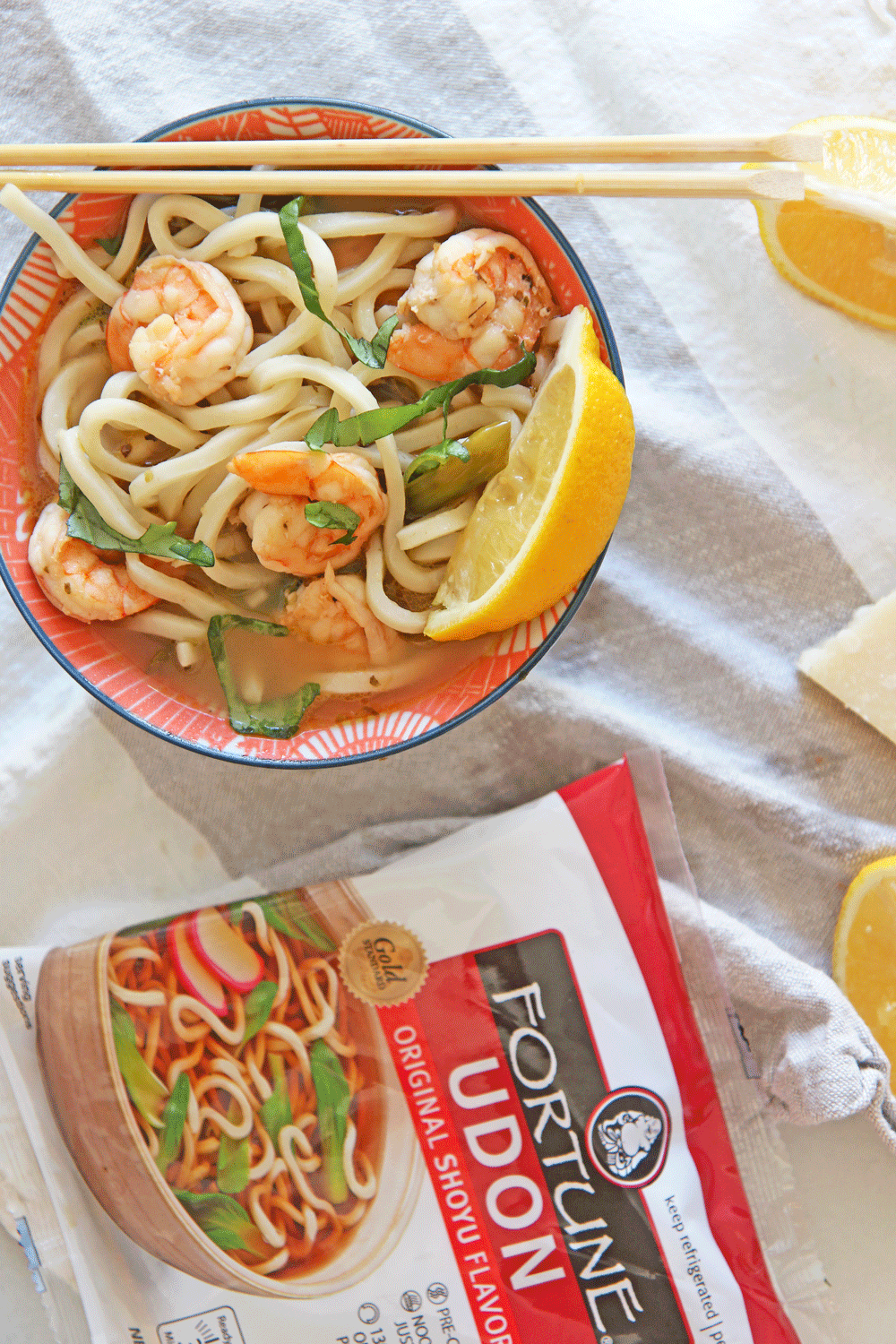 Sometimes you just need to wrap yourself in a comfy blanket on the couch, with a big warm bowl of soup on a weekday. This what I call cooking meditation! It is so important to take a moment to be still and at peace especially in a hectic life. If your life is super busy find a moment to do something that is joyful even if just five minutes. For me and Tom this is sweatpants, comfy blankets, and soup slurping noodles. We put our dinner on the coffee table, sit on the floor, and slow down the day and eat together! This is our moment for us to just be together and in the moment. What can you add to your end of day to bring peace and stillness? Think out of the box. Does not need to be traditional like meditation, or yoga. It can be reading a book, listen to music, or just laying in bed staring at the ceiling.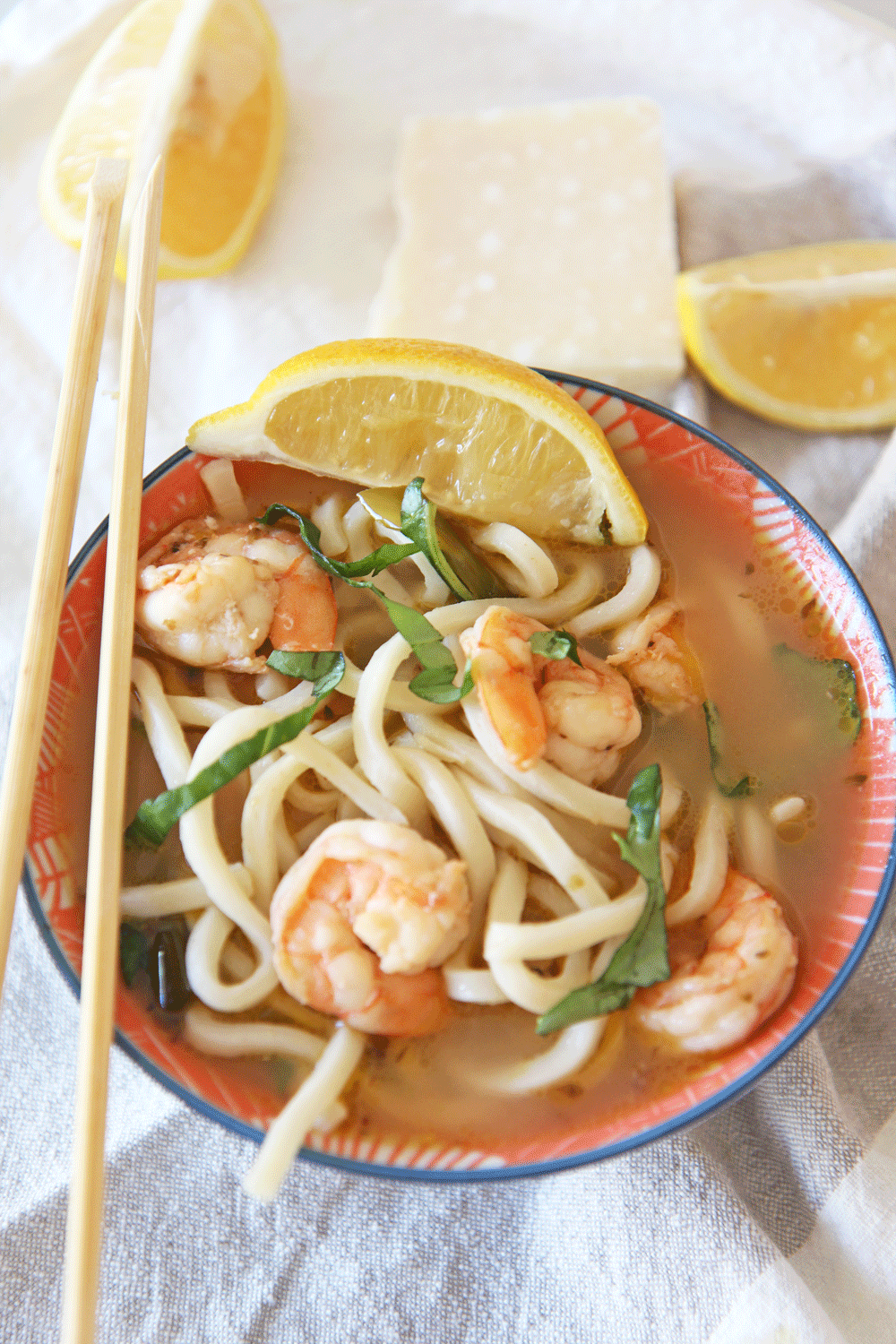 This recipe is a combo of my favorite things to order growing up at a restaurant, shrimp scampi and Toms favorite noodle soup. It is done in 30 minutes or less and there are some fun tricks to add lots of flavor! Check out the video for fun cooking tips and hacks.  Cheers to recipes that celebrate you!
Hope you love this recipe as much as me and Tom do! Happy cooking!
Recipe Hack / Cooking Tips:
Slice garlic instead of chopping: Garlic burns in 30 seconds and changes the flavor of your dishes. If you slice garlic in thin discs (see video) it will take longre to burn and you will have recipe success.
Make lemon more juicy: If lemon does not seem juicy. Put in microwave 10 seconds and it will soften up.


Things you will need:
Watch how to make this easy recipe: 
Shrimp Scampi Udon Noodle Soup
Ingredients
2 packages Fortune Udon noodles (chicken or mushroom flavor)
1 pound shrimp (peeled de-veined and tails off)
5 cloves garlic (sliced)
5 scallions (chopped)
1 tablespoon oregano
1 teaspoon red pepper flakes
3 tablespoons extra virgin olive oil
1 teaspoon salt and pepper
1 Parmesan rind
2 tablespoons grated Parmesan cheese
1 lemon (juice)
8 cups chicken broth
10 basil leaves (chopped)
Instructions
First, add oil to a pot at medium heat. Add oregano, red pepper flakes and stir 30 seconds.

Now, add shrimp and cook 2 minutes per side.

Next, add garlic and stir for 30 seconds. Then take shrimp out and set aside for later.

Now, add scallion and stir 30 seconds.

Next, add chicken broth, teaspoon salt/pepper, lemon juice, and parm rind. Bring to boil and reduce to simmer for 20 minutes.

Now, microwave udon noodles 1 minute then add to bowls, top with shrimp, pour broth over noodles, sprinkle basil and grate Parmesan, all over the top!

Cheers to noodle soup happiness!
Receive their free coupon once they follow this link: http://www.jslfoods.com/NoodleClub/login.cfm
You can purchase Fortune Udon noodle products at:
 Hannaford
 Price Rite
 Shop Rite
 Price Chopper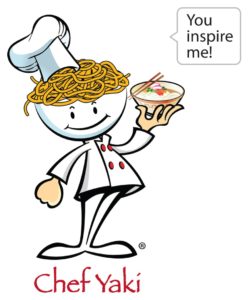 Other Easy Dinner Recipes:
Any question comment below or email! I love helping change the recipe!
My Favorite Ways To Save Money In The Kitchen: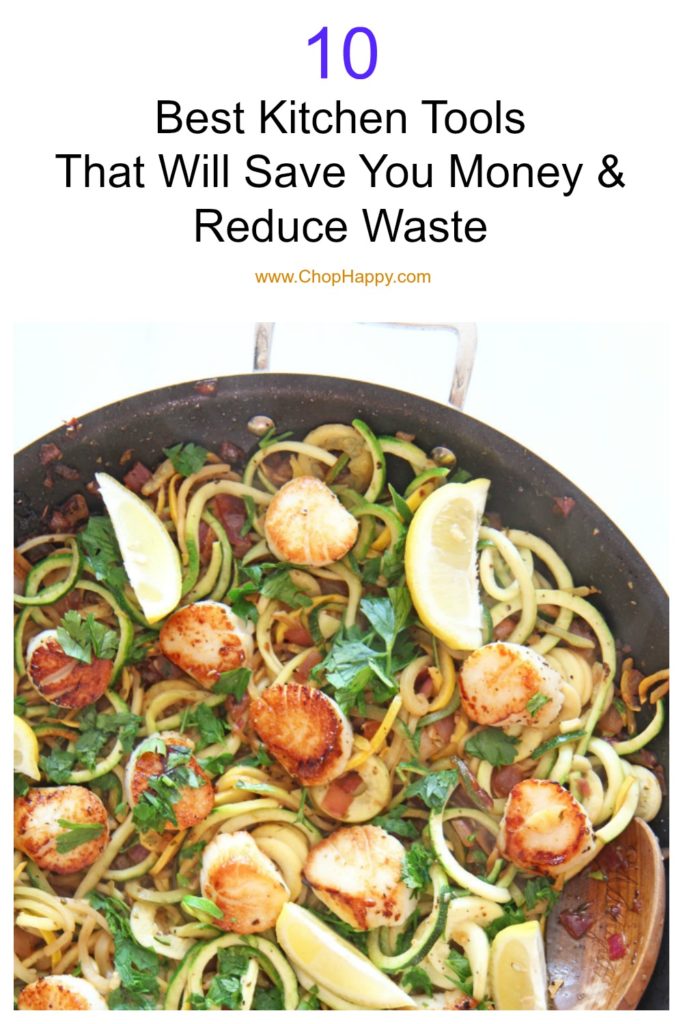 Totally Recommend This Food Processor:
Check Out This book! It changed my life and keeps me centered:
ANY QUESTIONS OR COMMENTS? COMMENT BELOW 🙂
With a grateful heart and an amazing tummy – Jay
(Visited 1,324 times, 1 visits today)
Subscribe for tasty, free recipes!