Crunchy and sweet healthy-ish fried shrimp all done on a sheet pan!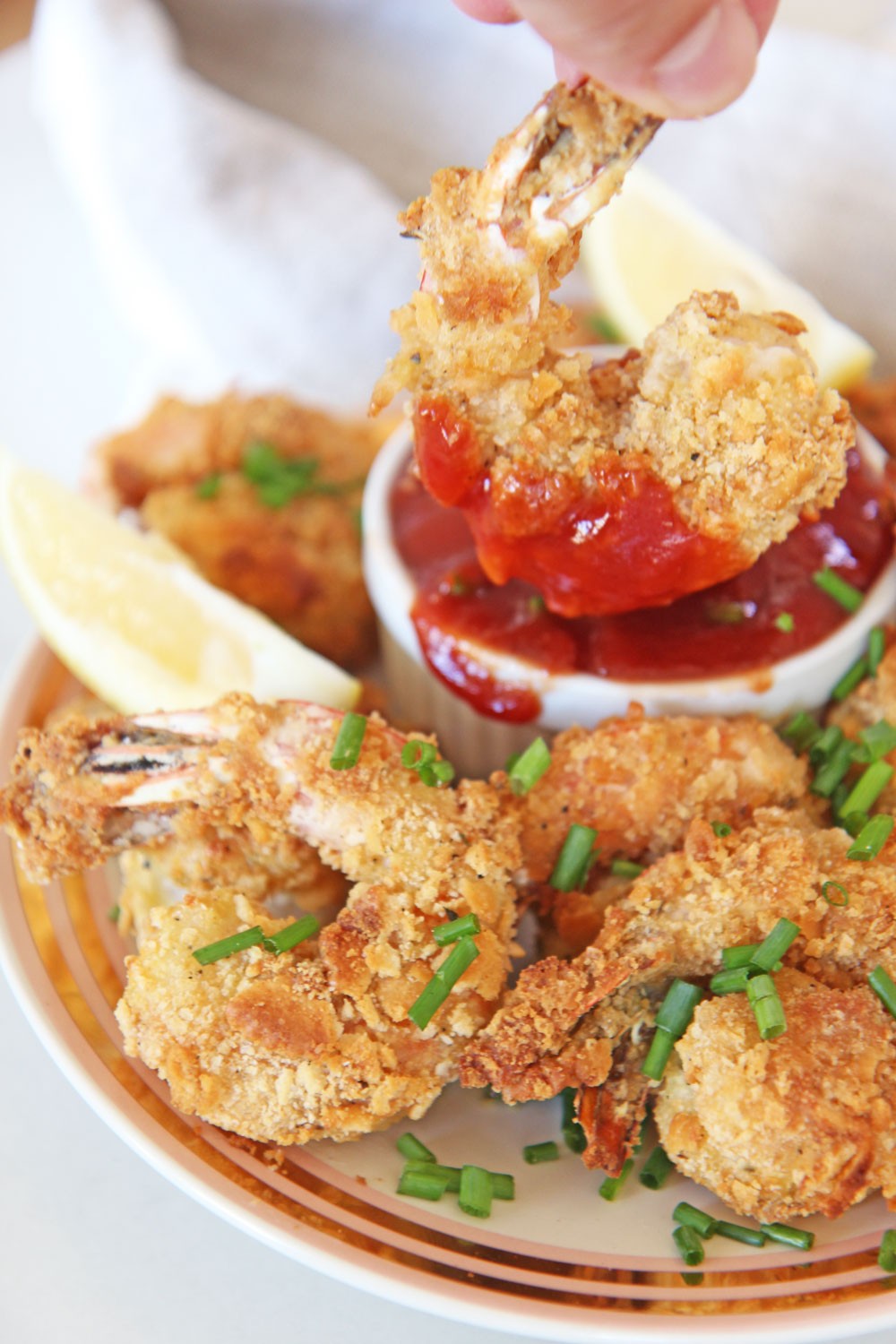 Perception is everything! Sometimes we perceive something in life to be hard but in reality it is so easy! These judgments can hold us back from our dreams and fun in life. Next time you perceive something hard. Take a step back, try it, and see what happens. This happens to me with working out. I was so scared of Barry's Bootcamp. I thought it was too hard for me and that I would not be able to keep up. But thankfully I was wrong. It is now my Sunday morning tradition that I look forward to all week. It brings me such joy! I walk the quite streets of Chelsea feeling so excited to work out. What is a goal or a dream you perceive impossible or hard? Take a step and try to do it. It may be the best thing you did and could add sunshine to your day!
This recipe is the perfect culinary example of something I thought was hard to do. I believed  it would be challenging to get a crunchy thick crust on shrimp that was baked in the oven. Thankfully I was wrong! I am so glad I tried because this recipe is so easy, crunchy and takes only 15 minutes total! Honestly I prefer these shrimp over the fried kind. Also, its healthier so I can eat the whole sheet tray lol! Not sure if that how it works but this food math works for me lol! I have made this for dinner with fries, as fried shrimp cocktail appetizers, and as topper for a salad. So fun and my new busy day go too!
Recipe Hack / Cooking Tips:
Season everything! I salt and pepper the shrimp. Also I season the flour, egg, and crackers with oregano garlic powder salt and pepper. This makes every bite flavorful throughout.
Spray oil! Using a spray can evenly distributes the oil and allows every bite to get crispy golden brown. I am obsessed with avocado oil spray!


Things you will need:
Watch how to make this easy recipe: 
The Best Oven Fried Shrimp
Ingredients
1 pound shrimp (peeled)
2 teaspoons salt
2 teaspoon pepper
1 teaspoon garlic powder
1 teaspoon oregano
1 cup flour
2 eggs
1 cup Ritz crackers (crushed)
1 cooking spray
Instructions
Preheat oven at 400 degrees and spray sheet tray with cooking spray.

First, salt and pepper shrimp.

Next, place the flour, eggs and crackers onto seperate plates. Mix in each plate with salt, pepper, orgeno, and garlic powder.

Now, dip the shrimp (one by one) into flour, then, egg, and finally crackers.

Next, place on the sheet tray and spray the shrimp with cooking spray.

Now, place in oven 5-6 minutes then flip and spray with cooking spray. Then place back in 5-6 minutes more.

Finally, sprinkle with a little salt and a little lemon juice. Enjoy!
Other Easy Sheet Pan Recipes:
If need any modifications to this recipe just comment below or email! I love helping change the recipe!
My Favorite Ways To Add More Gratitude In My Life: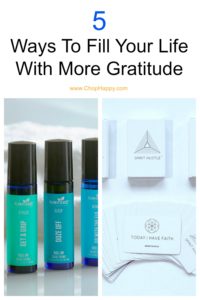 Totally Recommend This Food Processor:
Check Out This book! It changed my life and keeps me centered:
ANY QUESTIONS OR COMMENTS? COMMENT BELOW 🙂
With a grateful heart and an amazing tummy – Jay
(Visited 2,439 times, 1 visits today)
Subscribe for tasty, free recipes!