This is my go to happy meatball weeknight dinner. So easy, very little clean up, and juicy smiles!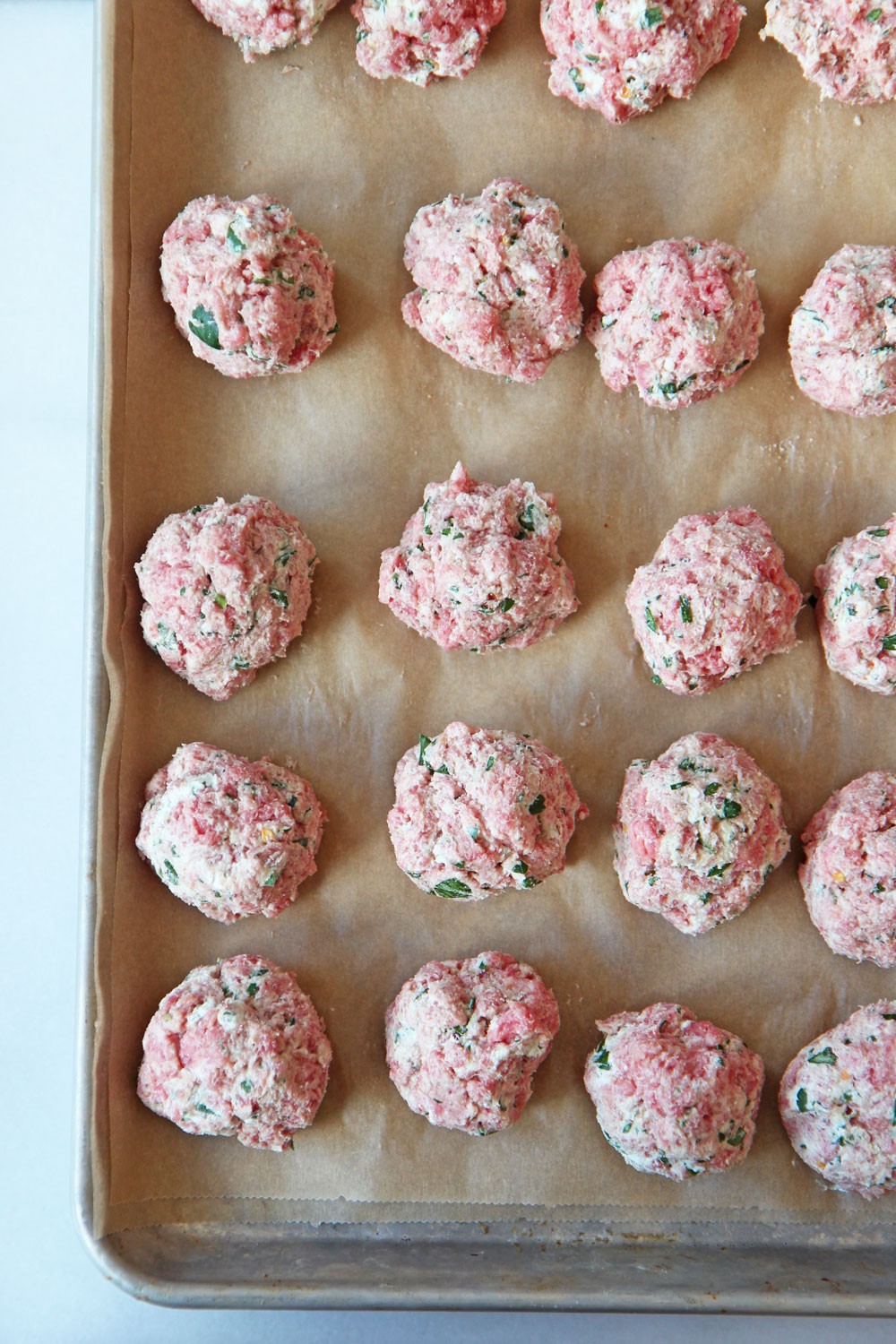 Never let one thing define you! There is always room for your dreams. I love my day job as a Chiropractor but never thought you could do more them one thing. I use to tell myself choose one or the other. Also, I did not go to culinary school how would I compete with other chefs. All this was just road blocks I was creating in a clear path. One day I was not happy about something (I can not even remember what lol) and Tom saw a contest for
Rachael Ray
Great American Cook Book Author
and made me apply to cheer me up. This was the recipe I submitted. Although I did not win it made me realize I could do both and my dreams were possible! Now my I am living in my dreams of cracking during the day (Chiropractic) and chopping at night! So dont ever let anyone and especially not yourself limit you to the road to your dreams! You can do it and while dreaming cook meatballs lol!
This is my updated version of my good luck meatballs! Using the sheet pan eliminates allot of dishes so less clean up and more you time!
I hope this recipe makes you a super star in the kitchen and carve out some extra time for you to do things to center yourself. Comment below what you would do with extra time if dinner was made for you? Happy Cooking!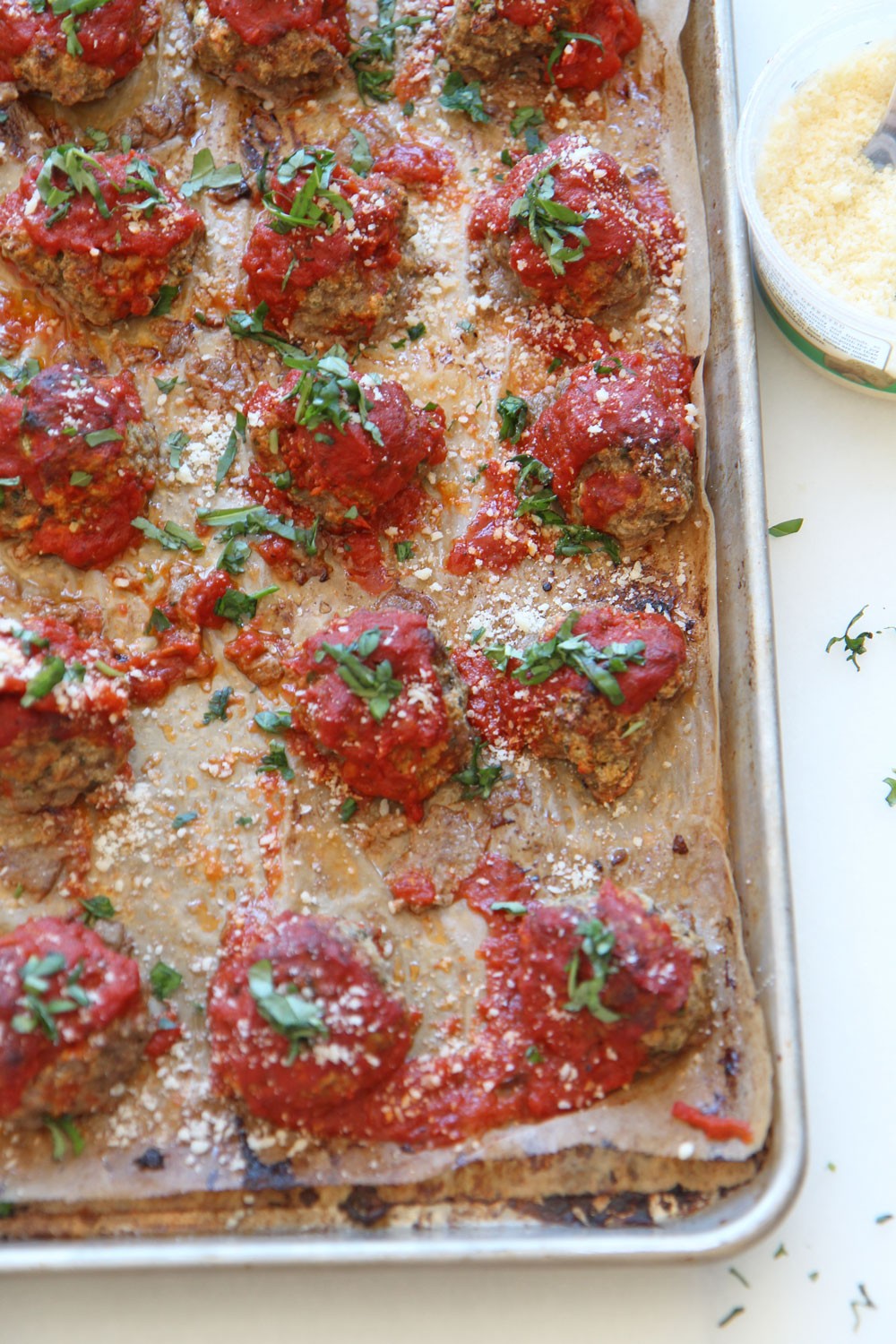 Watch how to make this awesome dinner:
Sheet Pan Cheesy Meatballs
Ingredients
2 pounds ground beef
1/2 cup ricotta
1 tablespoon oregano
1 handful parsley (chopped)
10 leaves basil (chopped)
4 tablespoons Parmesan
1 teaspoon red pepper flakes
2 teaspoon salt
1 teaspoon black pepper
2 eggs
1/2 cup bread crumbs
1 jar favorite marinara sauce
Instructions
Preheat oven at 425.

First, mix ricotta, oregano, basil, parsley, red pepper flakes, and Parmesan together.

Now, add beef, eggs, breadcrumbs, salt and pepper. Mix with opposite hand normal use to avoid over mixing.

Next, form golf size balls and place on a parchment lined baking sheet.

Now, bake for 20 minutes then top each meatball with sauce and bake an additional 15 minutes.

Happy meatball eating!
Check Out This book! It changed my life and keeps me centered:
QUICK NO BAKE DESSERT  FOOD RECIPE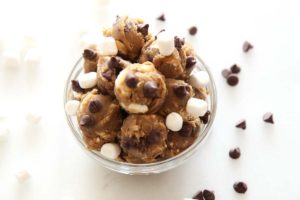 Your Dash Of Gratitude:
                                                                                                                                   
ANY QUESTIONS OR COMMENTS? COMMENT BELOW 🙂
With a grateful heart and an amazing tummy – Jay
(Visited 2,076 times, 1 visits today)
Subscribe for tasty, free recipes!