The viral TikTok egg tortilla wrap really works and it is so easy to make for breakfast for dinner .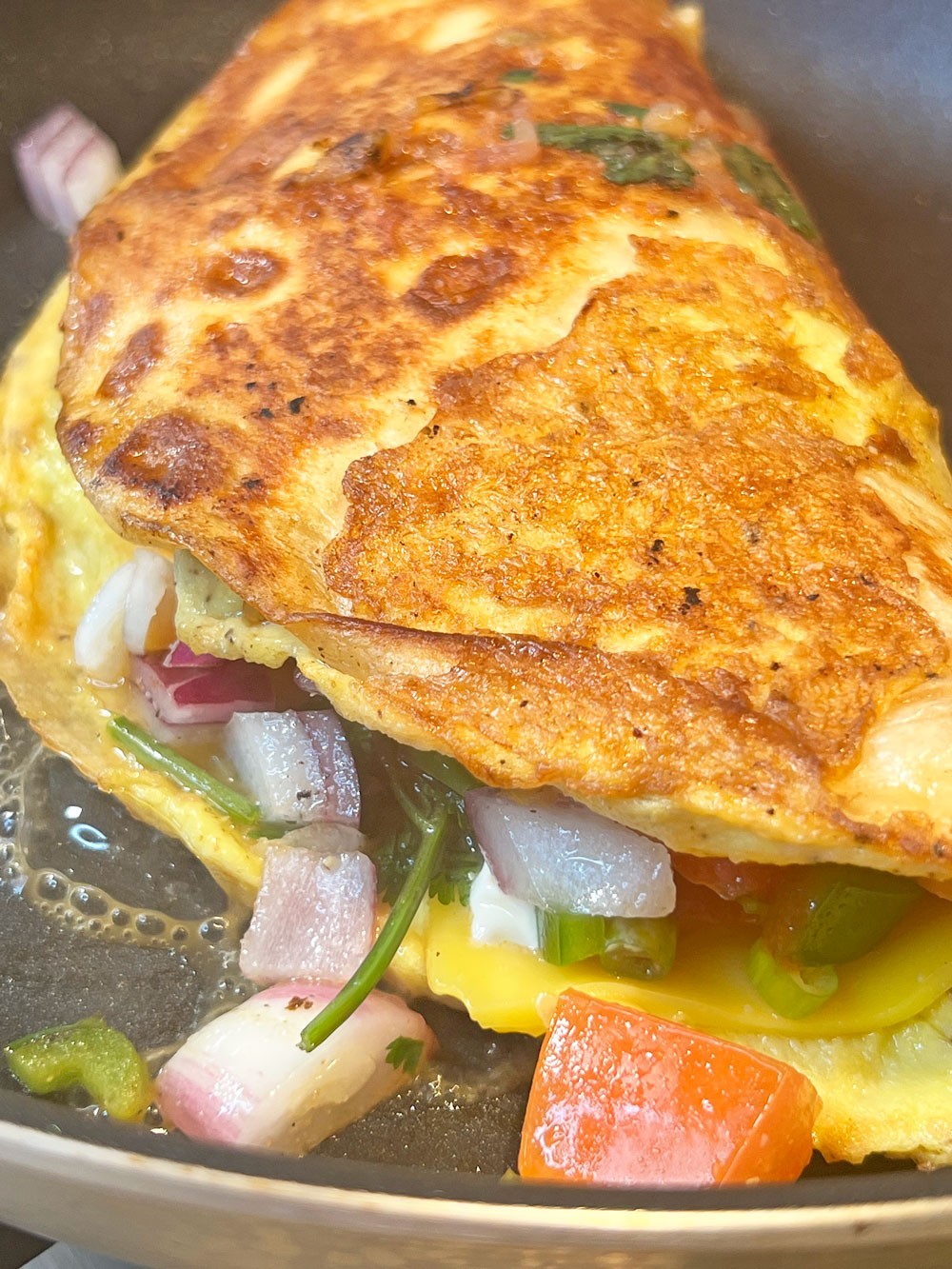 This tortilla wrap could not be easier! It is an egg and cheese breakfast recipe for dinner.  The viral egg tortilla wrap is trending on Tiktok and I had to try it out to see if it works. Literally you whisk 3 eggs and cook 30 seconds in a non stick pan. Then add the tortilla 30 second more. Stuiff it with all the full leftovers in your fridge and dinner is ready! Make easy recipes so you have more time for you! This recipe takes 5 minutes to make so you have some time to feed your soul! As you chop listen to the chopping sound, as you stir say what you are grateful for, and as you let the food cook read a gratitude book for self care.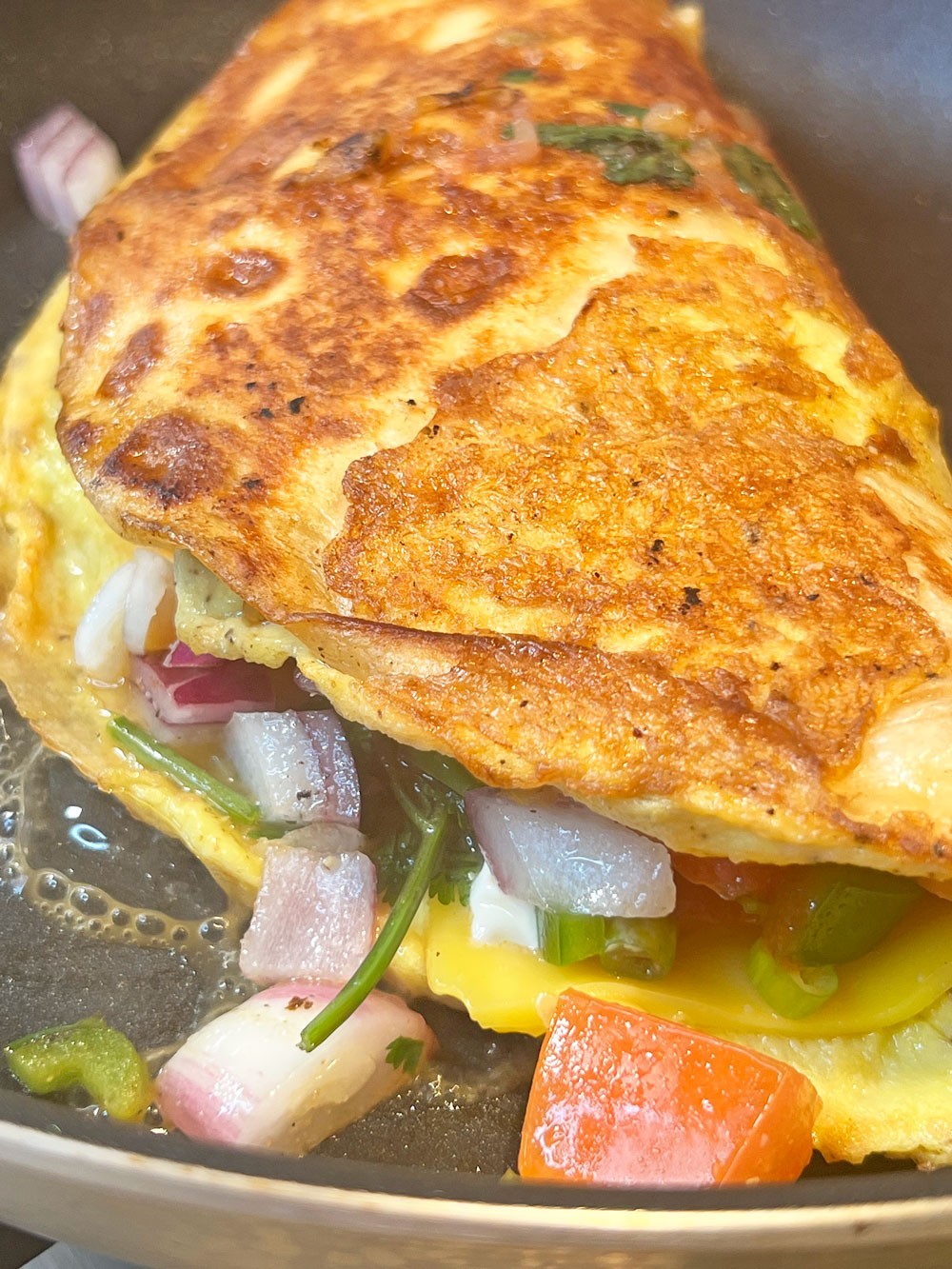 Budget Saving Cooking Tips For This Recipe:
Stuff the egg tortilla wrap with yesterdays leftovers to save money and time.
Make double the recipe and freeze some wraps for another day.
Fill so of them with leftover herbs and create a new meal!
How To Make The Viral Egg Tortilla Wrap Recipe
Ingredients
6 eggs
2 teaspoon salt
2 teaspoons garlic powder
2 teaspoon pepper
2 tortilla tortilla
4 slices cheddar cheese
2 tablespoons mayo
2 tablespoons sriracha
1/2 cup pico de gallo
2 tablespoons butter
Instructions
First, whisk 3 of the eggs with 1 tsp of salt, pepper, and garlic powder.

Next, add a 1 tablespoon of butter to a non stick pan on medium high heat and add the eggs.

Now, after the eggs cook for 30 seconds add the tortilla ontop of the eggs. Cook 30 seconds to a minute more (until the eggs are cooked).

Finally, flip over and add 2 sliced of cheese and the pico to one side and fold the tortilla. Repeat this step for second tortilla. Enjoy!
Click Here to Check Out My Sandwich Cookbook for Busy People!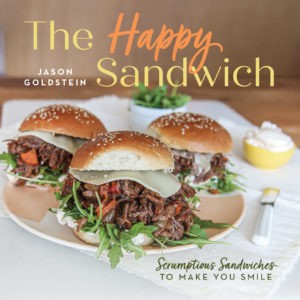 Easy Dinner Recipes For a Busy Day:
With a grateful heart and an amazing carbonara tummy – Jay
This book changed my life and it is how I elevated my home cooking:

Happy carrot soup cooking and I am always grateful to cook with you! If you have any recipes you would love to see on Chop Happy please comment below and I will try to make it just for you! Also I do private Zoom Cooking Classes! Just email me at [email protected] to set up a class.
Any questions feel free to comment or check me out on Instagram and Tiktok: @chophappy!
(Visited 18,732 times, 1 visits today)
Subscribe for tasty, free recipes!