Here are the top 10 beef recipes that I love to make. They are all easy, fast, and weeknight dinner smiles! All of them have great dinner hacks to make getting dinner on the table happier!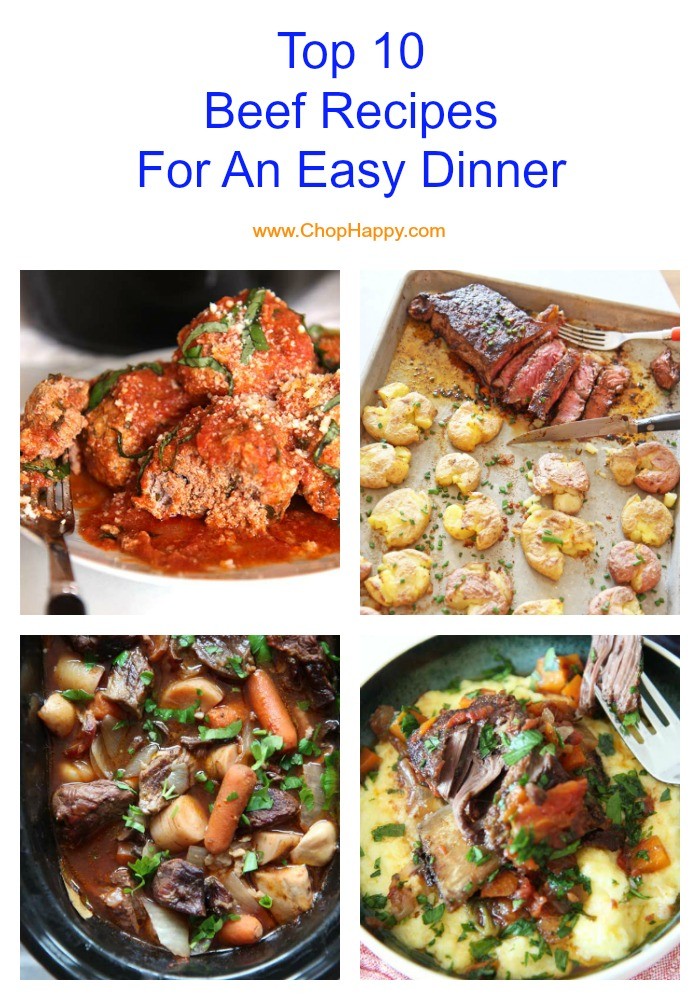 Recipe Hack / Cooking Tips:
Burger Seasoning Ratios: Salt is a flavor enhancer and makes food taste more wow! Burgers most important seasoning is salt to make the perfect burger! For every pound of beef add a teaspoon of salt!
Sear beef with out all the mess: When slow cooking short ribs or brisket why mess up a pot and the kitchen to sear the beef! Instead place on a sheet tray in a 450 degree oven for 15 minutes. This will sear them perfectly and not create a mess!


Things you will need:
Beef Bourguignon is just a fancy name for buttery beef stew soaked in sweet tangy wine. The original recipe takes more time then this New Yorker has. So I developed a slow cooker version that cooks while I am at work.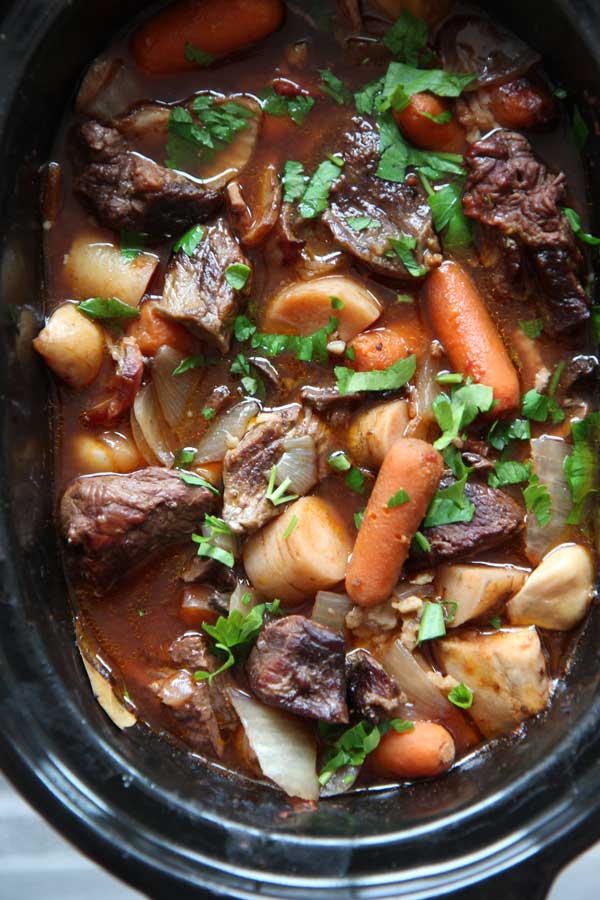 The sauce is gloriously seasoned with a warm comforting sweet and spicy sausage. Each bite is a stick to your ribs masterpiece, that you will be proud to serve your family. As you carry this 10 pound pasta creation to the table, you know Sunday dinner is a cheesy success.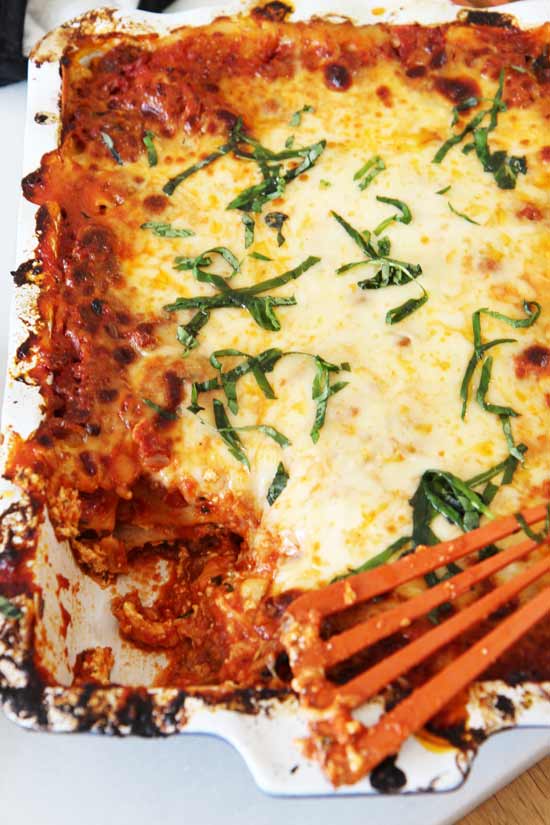 This beefy, sweet and spicy tacos is the perfect dinner with lots of juicy leftovers. The best part is your slow cooker (home cooks personal chef) cooks the meal for you while you are at work.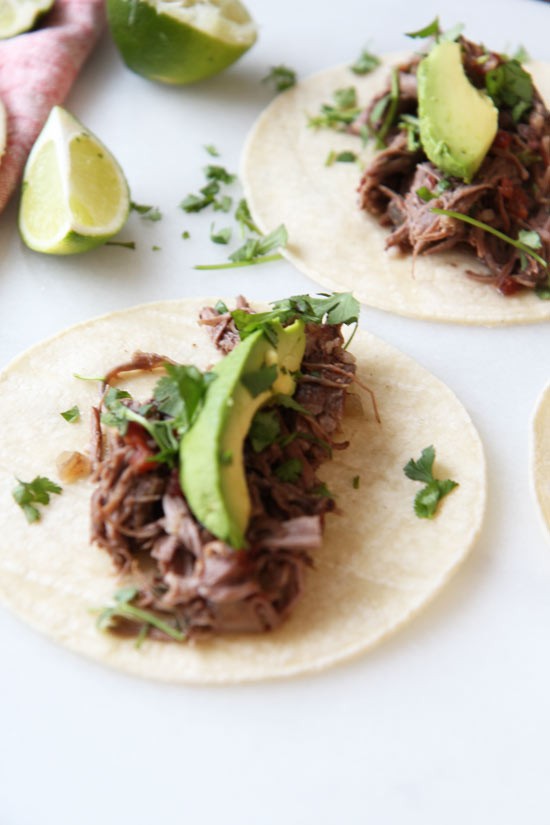 Steak says "I love you" (that should be a T-Shirt)! Smeared in spicy mustard, topped with garlicky-salty mushrooms, and wrapped in flaky puff pastry. This is an easy sheet pan dinner!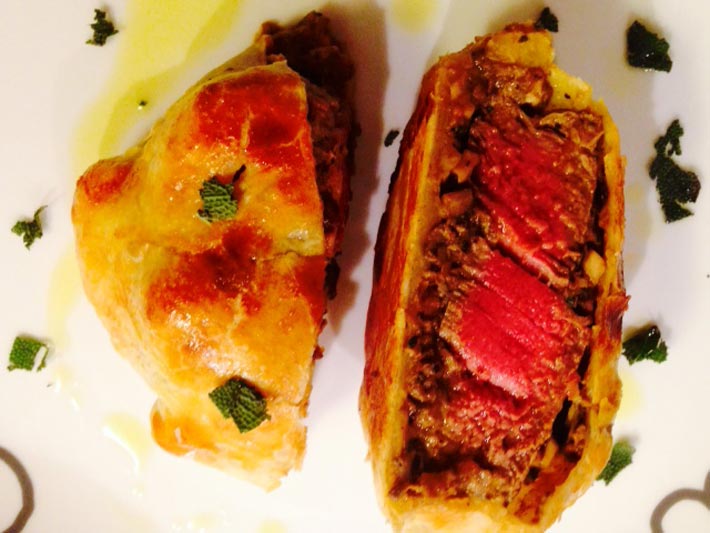 This slow cooker short ribs dinner is the perfect warm yummy greeting after a long day. I love slow cooker recipes because it makes a long day easier.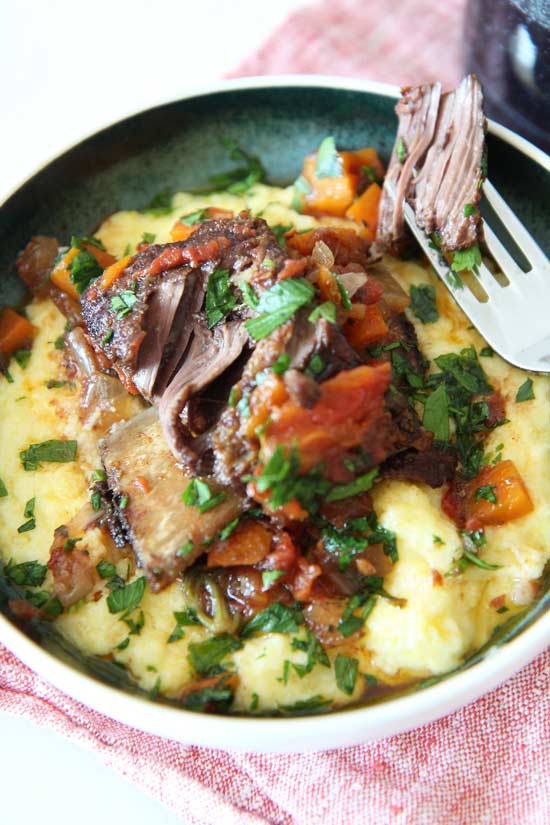 Get ready for the easiest, juiciest, softest meatballs! These meatballs are my love note to cooking and actually are one of the things that inspired me to start Chop Happy.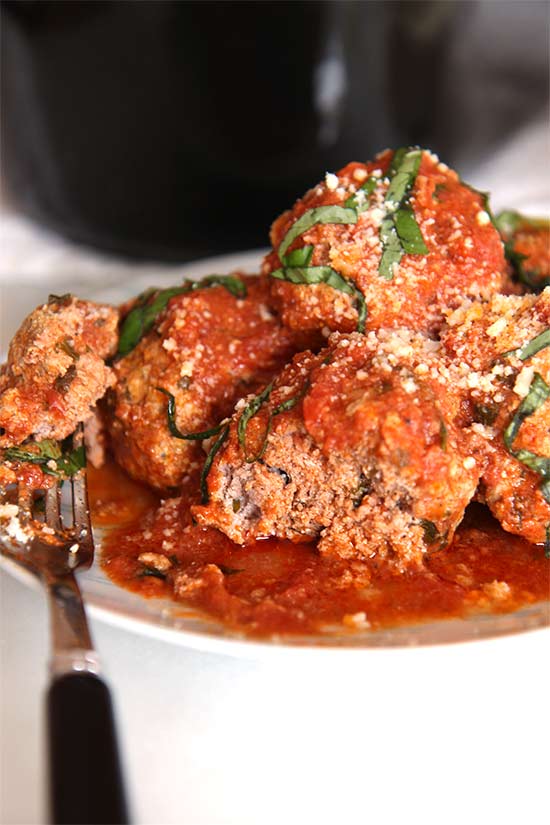 The easiest slow cooker brisket almost as good as my mom made. Drop all the ingredient sin the crock pot and get ready for the juiciest beefy dinner!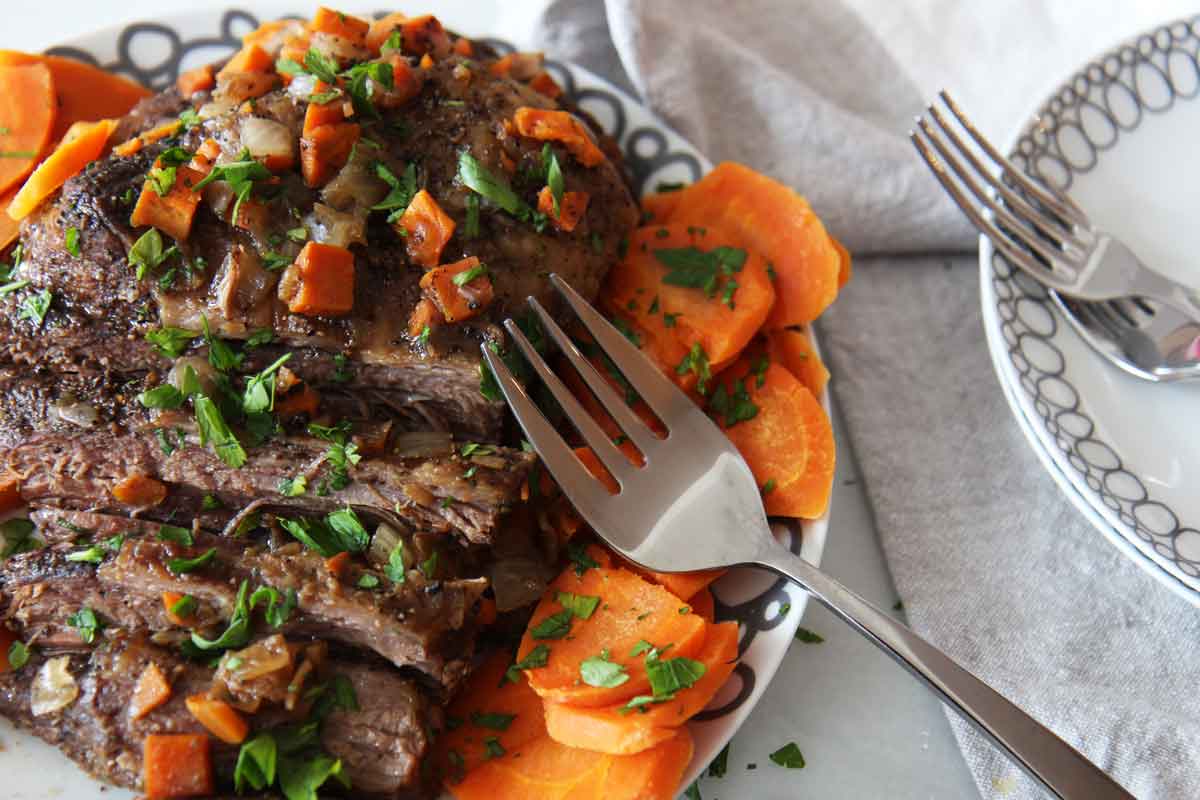 Juicy buttery steak and crispy potatoes done in under 30 minutes is the perfect midweek steak dinner!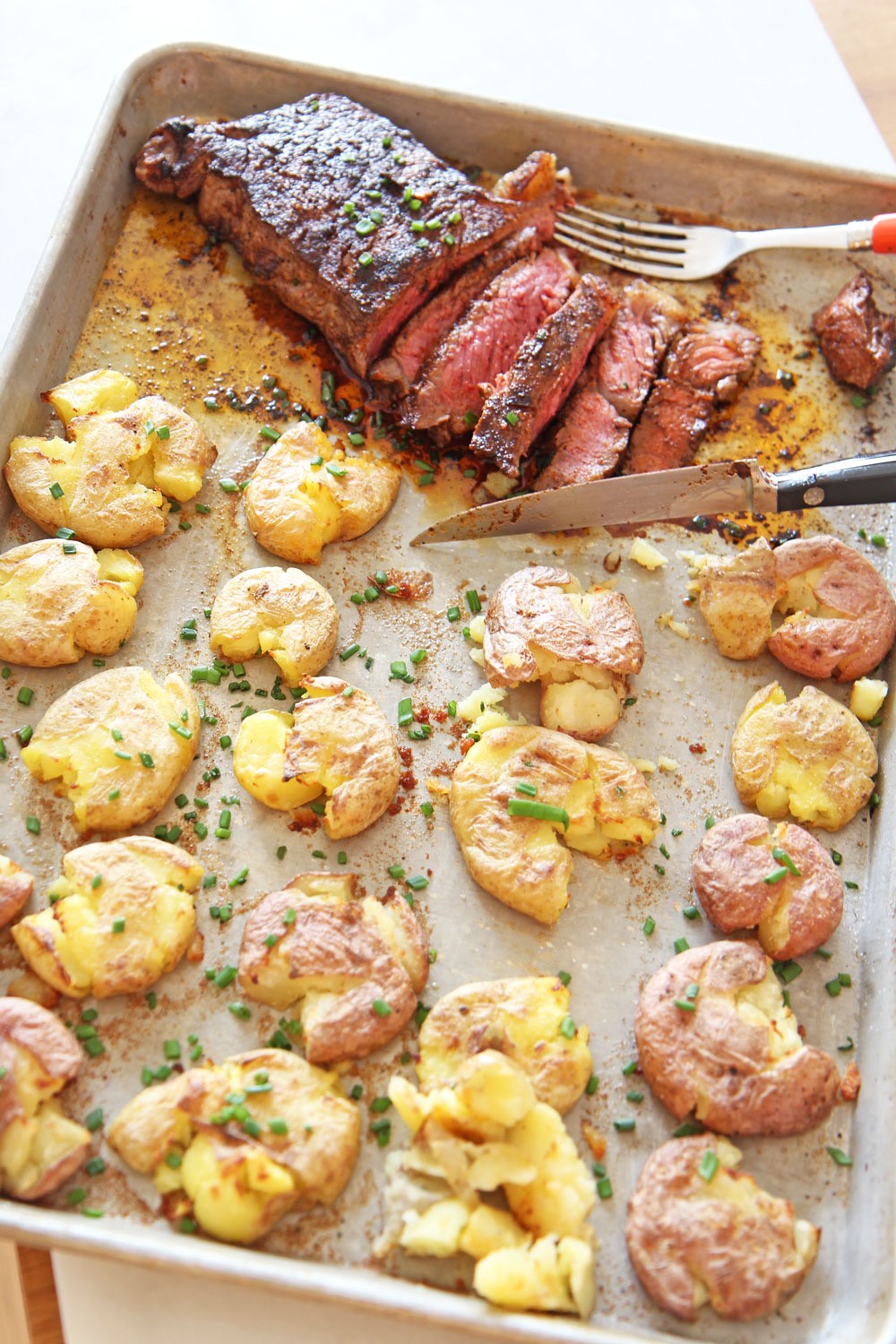 very time we go to the Hamptons with friends this is what my friends request this jalapeno popper burger! It makes me smile all the times we sat on the sun soaked deck, gooey sharp cheese dripping down, and laughing so hard from pure beef joy!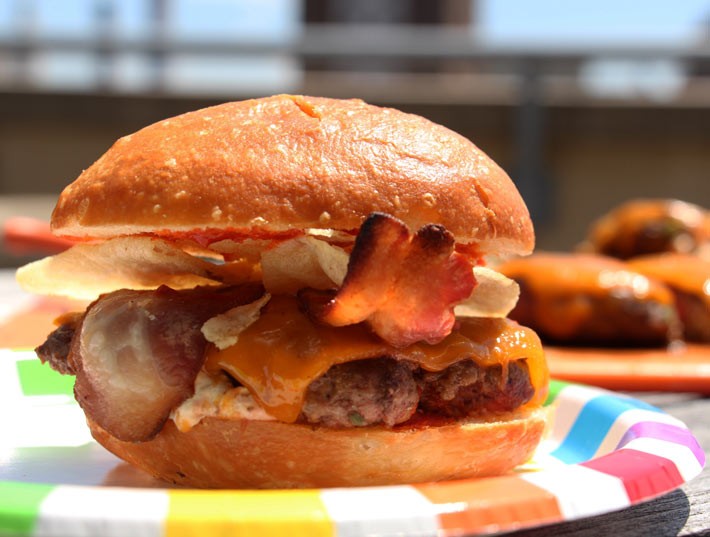 Attention all spicy lovers: I've got quite the recipe for you!  This cheese burger tastes like a hot wing, and if you are having a grilling party or weekday bbq, this is the perfect recipe to make in a short time.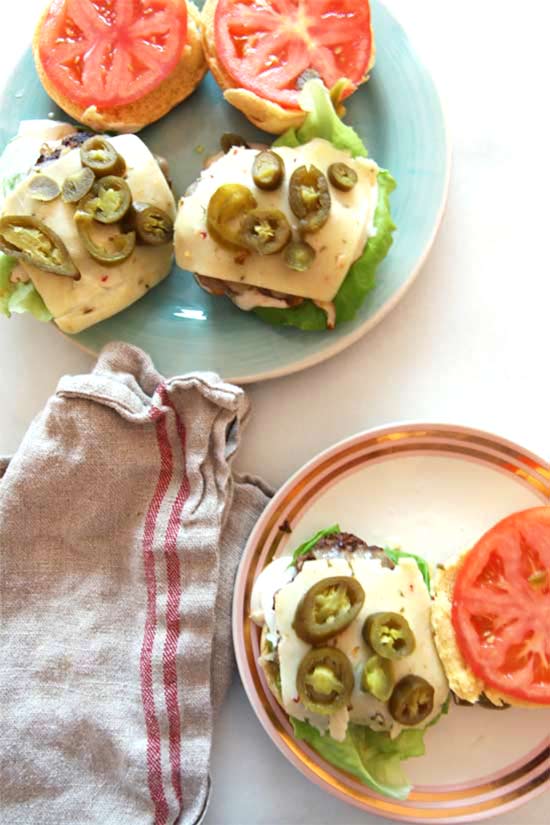 BONUS RECIPE: Slow Cooker 2 Ingredient Meatballs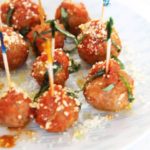 May every sheet tray recipe be magical and have so much fun. Also, any recipes you dont see here or comfort food questions comment below. I am sooo grateful to cook with you! Finally, happy Cooking and any game day questions comment below! Happy eating and make all your recipe dreams come true!
Tools I Recommend:
1. Awesome Sheet Tray Set!
2. A Compact Zoodle Maker that fits in the Draw:
I am so Grateful for you and thankful to get to cook with you! Any questions about this recipe or any others feel free to comment below. May every day be happy comfort food day!
With a grateful heart – Jay
My Favorite way to add a little more gratitude to my life: 
(Visited 1,378 times, 1 visits today)
Subscribe for tasty, free recipes!