The easiest slow cooker brisket almost as good as my mom made.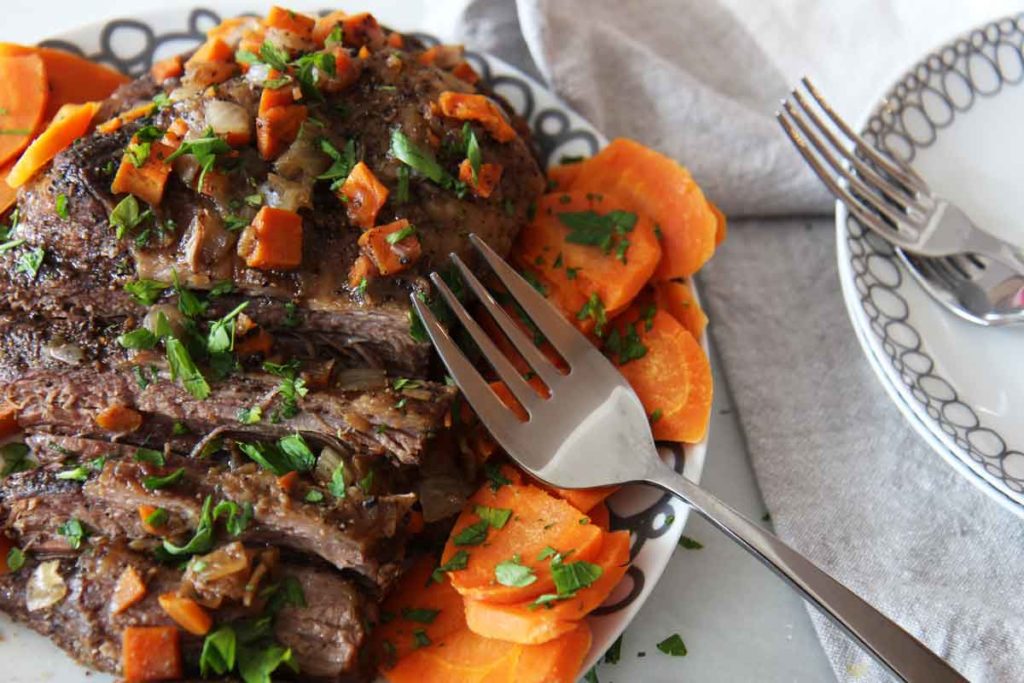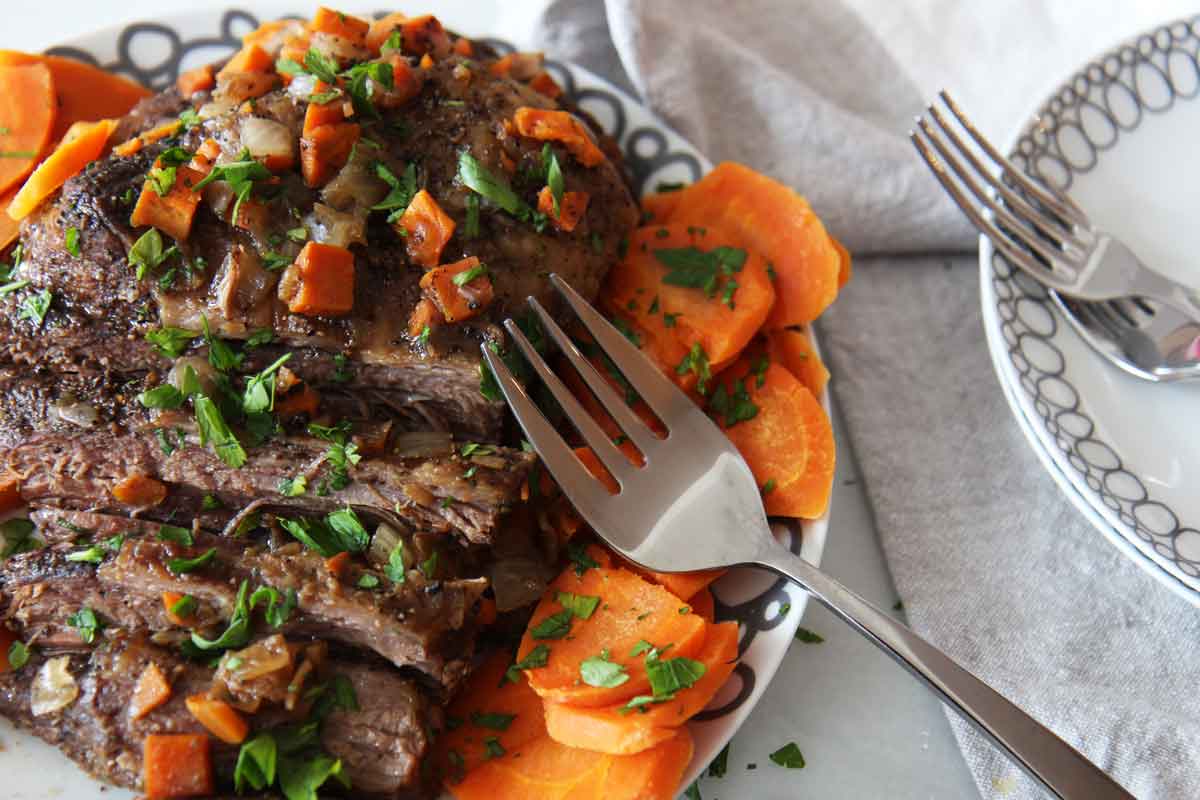 Stress Free & Yummy Holiday Brisket – This is a soul warming meal this is perfect for the holidays. Every year on Hanukkah, my whole family would cheer for my mom's brisket! For years, I have been asking for the recipe, and each year I make the brisket it is never as delicious as Mama Goldstein's.
So I went on a brisket journey and have made it 1,000 times in the oven, crock pot, and with a prayer (a lot of times LOL). I finally combined my mom's recipe with my wins in cooking this amazing dish. The best part is you can make this the day before because it tastes even better the next day!
This is great for Hanukkah, Christmas, or a cold snowy night to warm up your soul!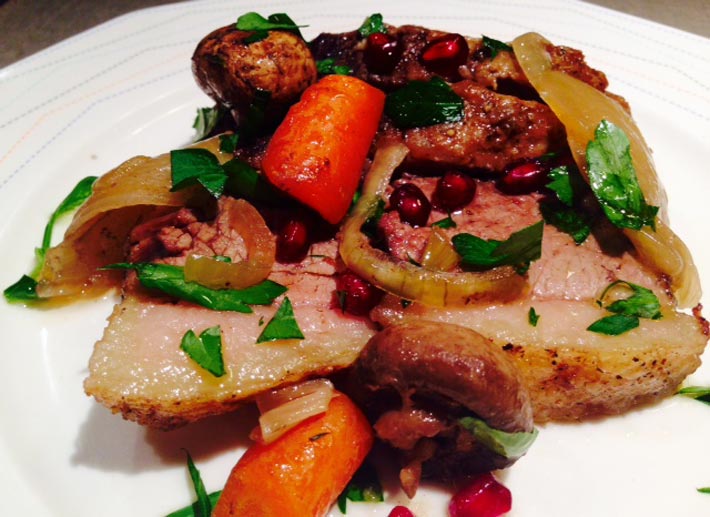 Slow Cooker Brisket Recipe
Ingredients
Slow Cooker Ingredients:
3 lbs first cut brisket
2 package package of onion soup mix
1 tbsp ground pepper
1 tbsp salt
2 large Spanish onions (chopped)
2 large carrots (chopped)
2 tbsp oregano
2 cup button mushrooms (whole)
1 handful parsley (chopped)
Instructions
First, add the salt pepper and oregano all over the brisket on both sides.

Next add 1/2 the onion, 1/2 carrots, 1 packet onion soup mix, a pinch or salt, and a pinch of pepper to bottom of the slow cooker. Mix together to combine.

Now place the brisket onto the onion and pour second packet of onion soup mix on both sides of the brisket.

Next top the brisket with the remaining onion, remaining carrots, mushrooms, and pinch salt and pepper on top of the brisket.

Now, cover and cook for 6 hours on low.

Finally, cover with tin foil and let rest 20 minutes so juices stay in the meat. Then cut against the grain (opposite of the meat strands going).

Top with parsley and enjoy!
Enjoy this soul warming meal! Give it a try and share pictures of your tasty creation 🙂
With a grateful heart and a yummy soulful tummy – Jay
(Visited 3,157 times, 1 visits today)
Subscribe for tasty, free recipes!