So you are probably asking yourself what is this pretty neon pink drink. Well I love it and I'm going to show you how it can be your recipe too! Anything festive and the color pink is where I want to be. When your family comes over this Easter don't just dye the eggs, also dye the Vodka.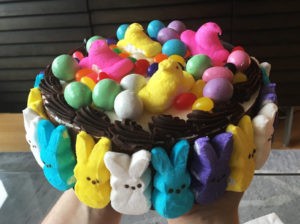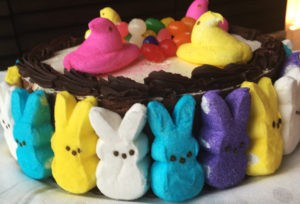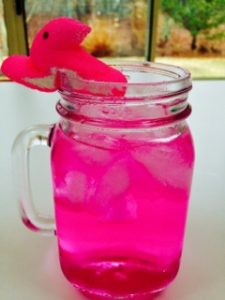 Another amaze reason to make this drink is to be able to handle your crazy relatives' stories about what you did when you were younger. So this takes a little advance prep to get the neon holiday color, but it's worth it. Happy Easter to all my Chop Happy townspeople and please send me pictures of your drink!
-A special shout out to Kristen Petersen Hofer my college friend who inspired this recipe. May the Easter bunny give you and your wonderful family all you want this year.
---
Pretty in Pink Peeps Cocktail
Ingredients
10-15 one color peeps (in the video I did all Pink but any darker peeps color like purple will work)
1 bottle of good Vodka
A bottle of Sprite or 7-Up
Lots of Ice and Holiday Cheer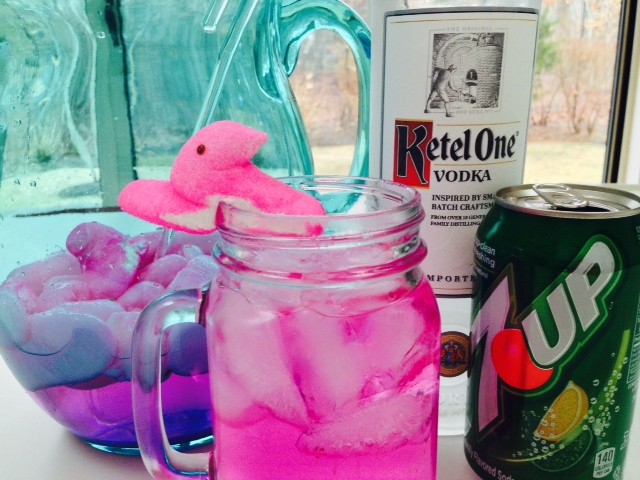 ---
Instructions
Put 10-15 Peeps (Stay with same color) in a large jug with a bottle of your favorite Vodka.
Use good Vodka as you and your guest will be drinking it till the Easter Bunny is dancing on the table.
Let the neon masterpiece sit in your fridge for 2-3 days.
Make sure your visit your Peeps and say hi and mix the Vodka about!
When ready to serve I like to keep the de-pinked Peeps in for fun decoration.
Serve in a glass of ice with half sprite or 7-up or less depending on your fun level.
(Please drink responsibly (Don't Drink and Drive) and Only if your are over 21!)
---
Cheers to Easter! ! Give it a try and share pictures of your tasty creation 🙂
With A Grateful Heart and A Pink Peeps amazing tummy – Jay
Make sure to Subscribe to the blog I would be Super Grateful!
(Visited 706 times, 1 visits today)
Subscribe for tasty, free recipes!