This garlic hot dog is dedicated to my Dad. Everyone was always excited to hang with him. He also had the same love of junk food as I did. We would go to Yankee Stadium and eat until we could not fit in the chairs. My fave combo was (and is) a hot dog and the famous garlic fries.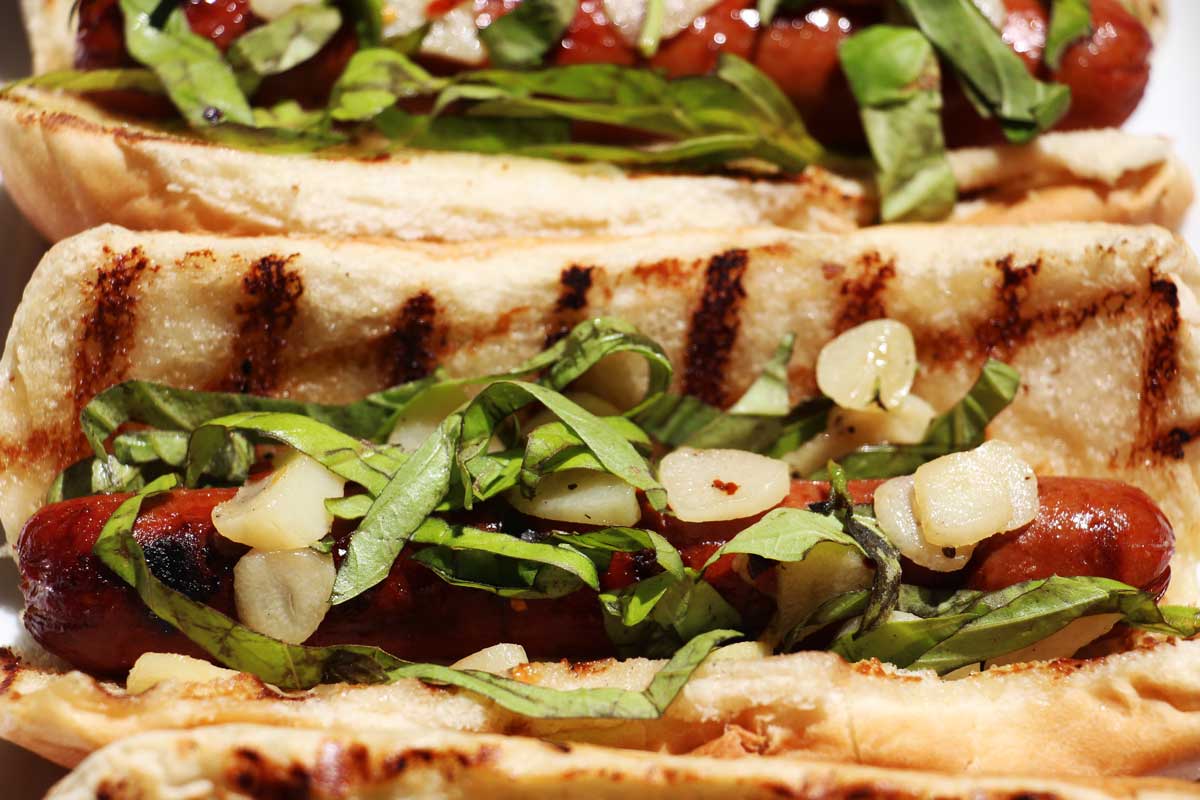 So in honor of Dad, I am making a garlic dog that oozes with buttery garlic sauce on the bun and all over the hot dog. If you are a Chop Happy regular you probably see the theme of garlic being a favorite ingredient of mine 🙂
So cheers to the garlic dog and thank you Dad for the memories! I will continuing eating in your honor.
Grab your ingredients and follow along with the video!
---
Garlic Hot Dog Recipe
Makes 5 hot dogs
Ingredients
5 hot dogs and buns
5 garlic cloves cut into nickel sized slices
1 teaspoon dried red pepper flakes
1/2 of stick unsalted butter cut into small chunks
Salt and pepper
1 cup fresh basil torn into small pieces
---
Instructions
Grill hot dogs and toast the buns
In a pot – add garlic, butter, red pepper flakes, salt and pepper. Turn stove/grill to medium and heat ingredients until butter melts and you start to smell the garlic (~1 minute)
Dress hot dogs and buns with the hot garlic butter, garlic slices, and sprinkle with basil – and enjoy!
---
Give it a try and share pictures of your tasty creation 🙂
With a grateful garlic heart and an amazing hot dog tummy – Jay
(Visited 1,975 times, 1 visits today)
Subscribe for tasty, free recipes!