10 Extravagant Gifts For Foodies: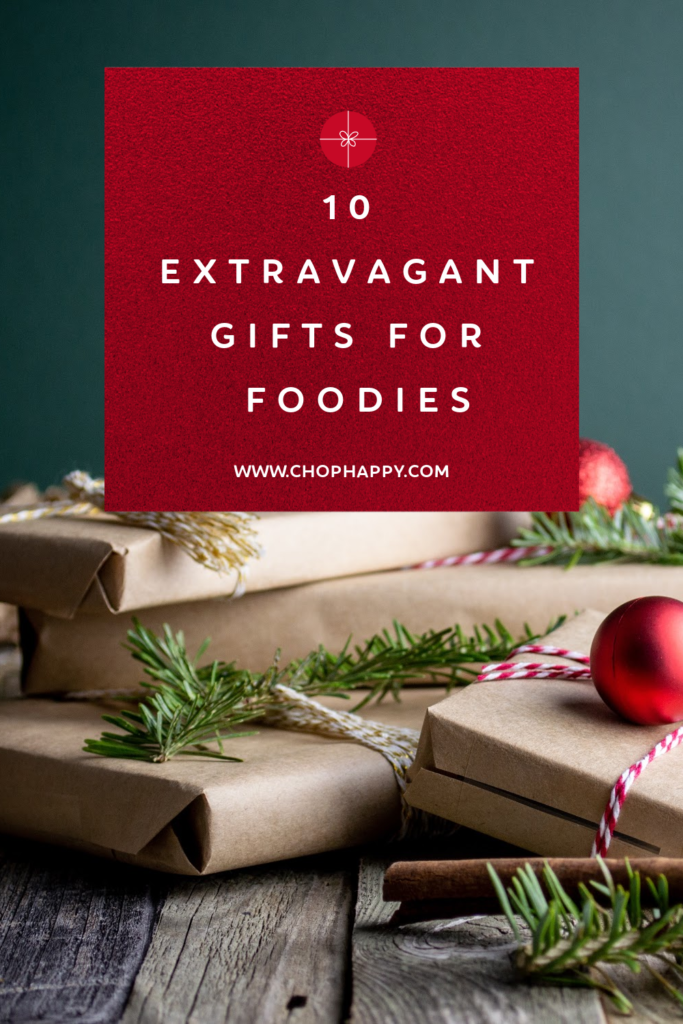 This is the coolest trendy 1950's fridge any foodie with everything would want! Its fun and looks amazing in any kitchen. Besides being trendy also is great quality!
Crisps, roasts, bakes, reheat and dehydrate! This is an amazing way to get crispy crunchy fried anything and perfect fries with less fat! This is the perfect gift for anyone who loves to cook!
(approximately 146 4 1/2 star reviews on Amazon)
Fresh homemade pasta with no work! Drop all the ingredients in and it even cuts your favorite pasta shapes! This is culinary foodie gold. Best gift ever!
(approximately 283 4 1/2 star reviews on Amazon)
This is awesome organic wine! I am not a big wine drinker but something about this company makes me crave wine with a big bowl of pasta! Join the wine club and get all reds wines or white wines or combine! Best gift for wine lovers!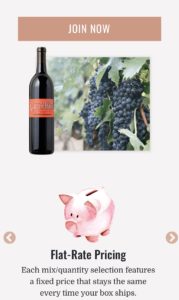 Rib-eye steaks are the royalty of beef! They are marbled in fat so they baste themselves! Here is a fun gift for the beef lover in your circle. Happy steak cooking!
(approximately 108 4 1/2 star reviews on Amazon)
Maine is the undisputed king of lobster tails! Since they live in cold water the lobster meat is sweeter and more tender. Here are 2 pounds of frozen lobster tails to make anyone happy! Best gift ever!
(approximately 50 4 1/2 star reviews on Amazon)
Even this New Yorker cant resist the famous pizza from  Lou Malnati's! They deliver frozen and are sooo amazing. Grab a bottle of red wine and pizza night is ready. This is a great foodie gift for a pizza lover.
(approximately 52 4 1/2 star reviews on Amazon)
Imagine the look on your foodie loves face when they get a truffle in their stocking! This is the royalty of the food world. Here is an authentic black truffle. Shave it on top of risotto, salad, or brown butter ravioli! Also make homemade truffle butter with the rest and freeze to use on lots of things.
(approximately 43 3 star reviews on Amazon)
Make movie night feel like you are at the movies with this real life movie popcorn maker. Hear the pop of the kernels as you all get ready to watch a movie as a family. It is the gift of the movies at home!
(approximately 1,587 4 1/2 star reviews on Amazon)
10. Professional Knife Set For The Home Cook
This sharp knife set will make cutting and cooking feel so easy. The 23 knifes come with all the essentials and steak knives too. This is for the fancy kitchen enthusiast! Happy gift giving!
(approximately 633 4 1/2 star reviews on Amazon)
Sending you gratitude and thankfulness! Hope these gifts help makes your friends and family happy!!
Slow Cooker 2 Ingredient Meatballs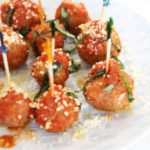 I am so Grateful for you and thankful to get to cook with you! Any questions about this recipe or any others feel free to comment below. May every day be happy comfort food day!
With a grateful heart – Jay
My Favorite way to add a little more gratitude to my life: 
(Visited 343 times, 1 visits today)
Subscribe for tasty, free recipes!