Big cheesy pigs in a blankets are not just appetizers anymore! Now you can eat them for dinner.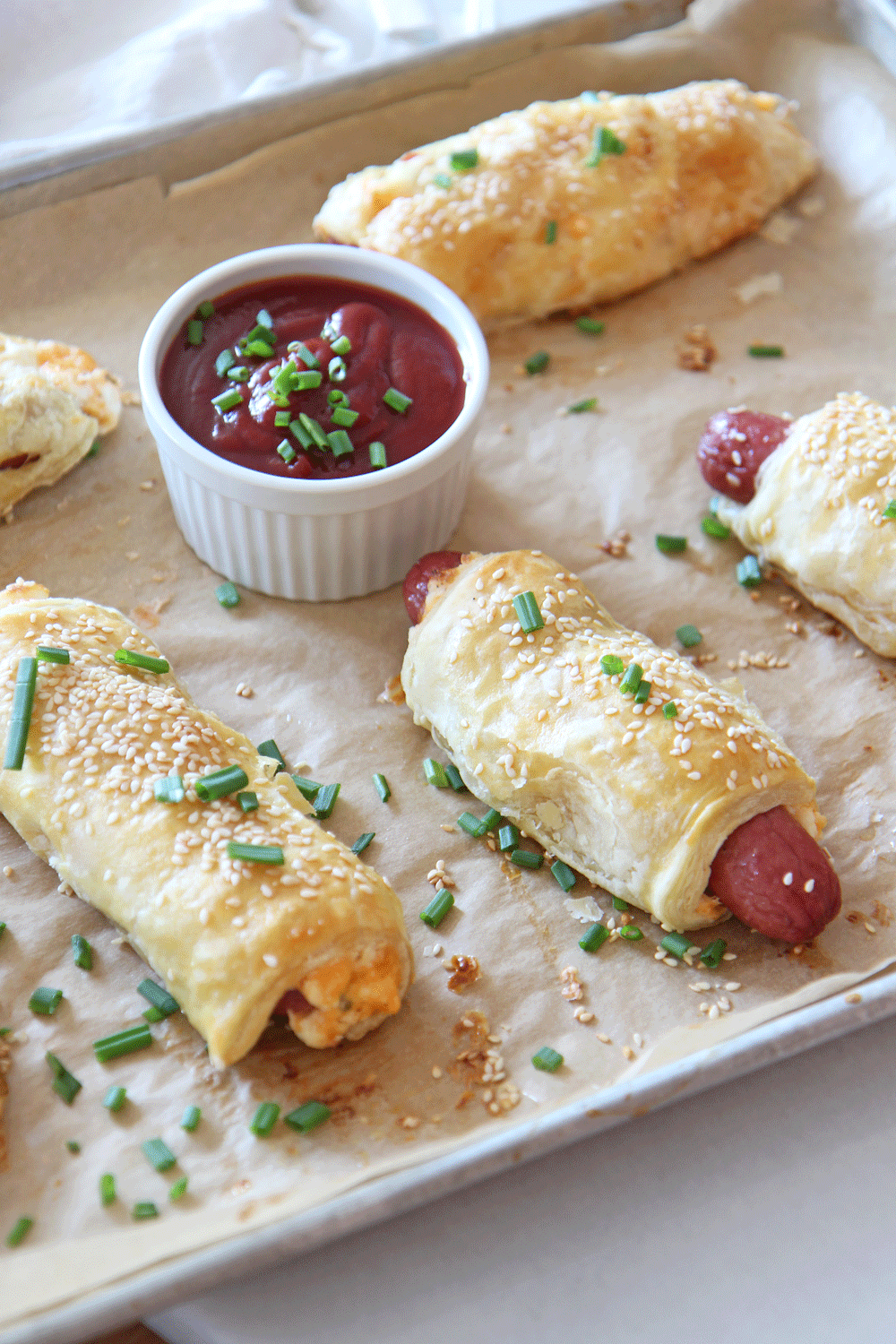 Hot dogs, cheese, scallions, pantry seasonings, and puff pastry makes the perfect pigs and a blanket for dinner. The buttery flakey blanket of puff pastry hugs the juicy cheesy hot dog for dinner bliss. The best part is its made all on the sheet pan. This will make cooking and cleaning up so much easier. All you have to do is mix all the cheese and pantry ingredients in a bowl. Then smear the cheesy mixture like a culinary artist all over the puff pastry. Finally, lay the hot dog down on the cheesy puff pastry and roll it up in its buttery blanket. I like to make a double batch. Cook half of them for dinner tonight and freeze the other half for a busy weeknight dinner. I love any hacks to make dinner time happier. These freeze amazingly and last at least 6 months. Make this a weeknight family celebration.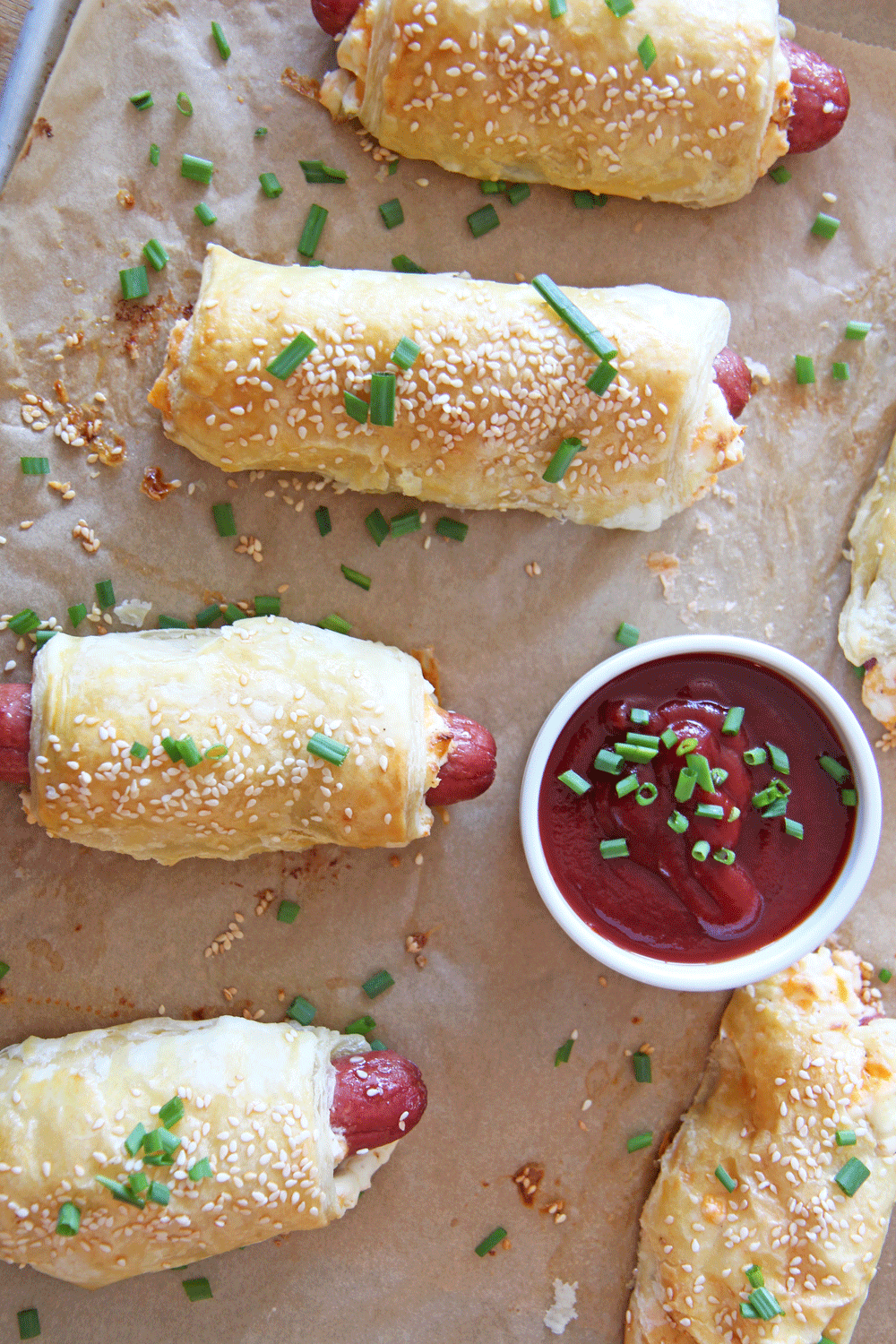 Growing up, if you came to our house as a guest, Mama Goldstein would always have pigs in the blanket waiting to welcome you into our NJ home. Pigs in a blanket always symbolized a celebration in my family. The hardest part would be to not eat them all before company came over. My appetizer rule is always make double so if you eat them while waiting for your guest to arrive they will never know. Still to this day my mom make pigs in a blankets every holiday. It is one of those traditions I am super grateful for. When Tom and I got married we had a huge pigs in a blanket table at cocktail hour. So in the theme of celebrating the small stuff I made this dinner size version. This is to reminded me that every time we eat this recipe, to celebrate today and appreciate the now. What food growing up was always on your celebration table? Comment below and lets celebrate memories together.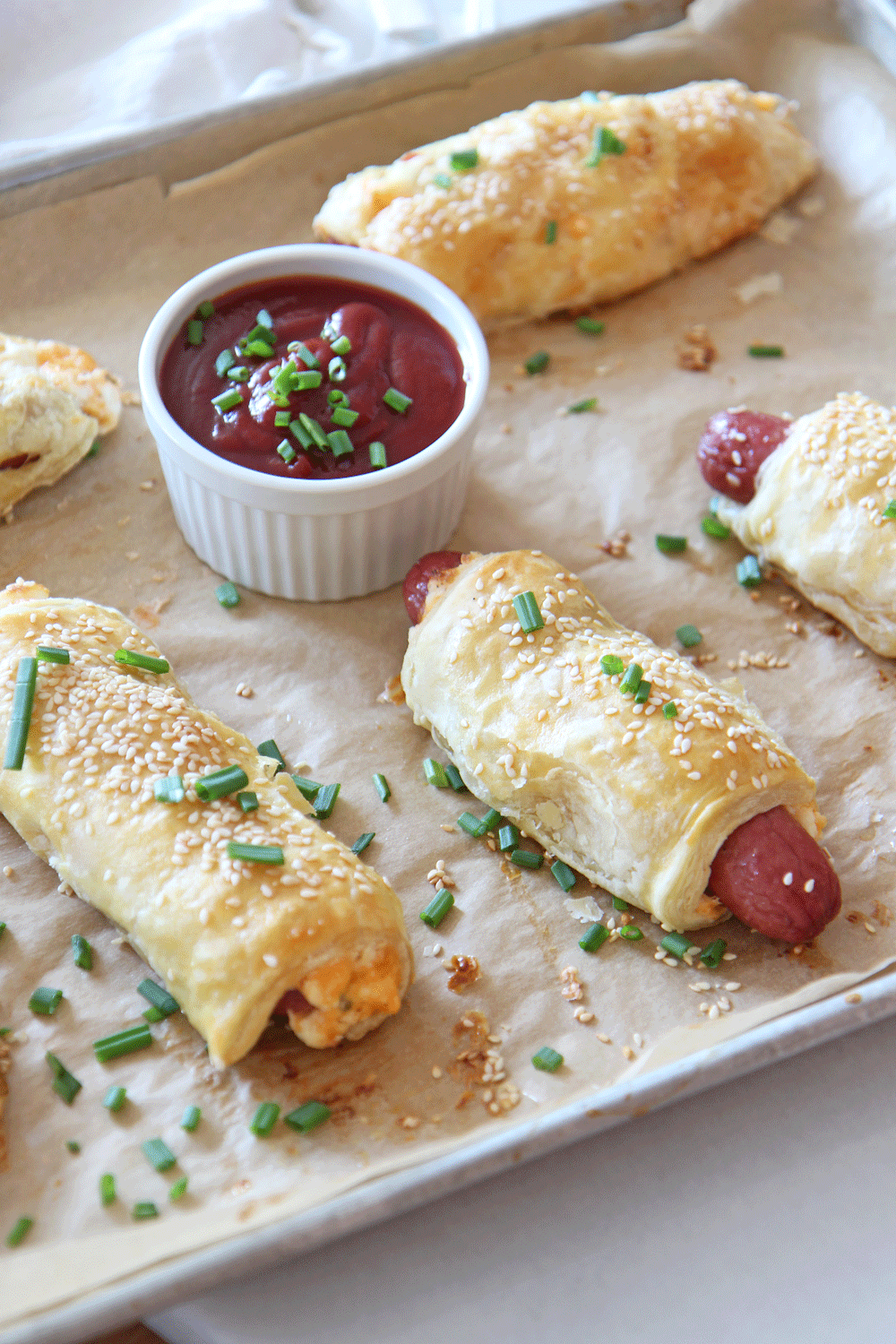 Recipe Hack / Cooking Tips:
What the egg wash does: After you assemble the hot dogs, brush egg on the top to give it a nice crusty shine. Why this works is fun science. Proteins promote browning and eggs are filled with protein. When you add egg to the top of puff pastry or bagels the proteins heat up and it makes the bagel shine and brown. If you do not have egg use milk or butter to brush the pastry.
Why puff pastry is so flaky: Puff pastry is layers of butter and dough. There are approximately 730 layers of butter in a typical puff pastry. The pastry needs to be cold before it goes in the oven. The reason is when you heat up the cold butter it will steam and push the pastry to form air pockets. This creates a  layers and layers of flaky buttery dough.
Why Salt Is In Most Recipes: Salt is so important in recipes because it's a flavor enhancer. It makes food taste more like themselves. A great tip when making savory dishes. At the end taste your final product. If it does not zing, add a small amount of salt at a time and taste. Continue doing this until you taste it zing. Slowly add salt so you don't over salt.

Things you will need:
Watch This Video On How To Make This:
Cheesy Pigs In Blanket For Dinner
Ingredients
6 hot dogs
1 sheet puff pastry (rolled out an extra inch all sides)
1 egg (whisked)
2 tablespoons sesame seeds
Chese Mixture Ingredients:
2 8 ounce cream cheese
2 cups cheddar cheese
3 scallions (chopped)
1 teaspoon salt
1 teaspoon pepper
1/2 teaspoon red pepper flakes
Instructions
Preheat the oven to 400 degrees.

First, combine all the cheese mixture ingredients in a bowl.

Now, place one hot dog on the upper left corner of the puff pastry. Using the hot dog as a guide, cut a square out of the pastry that will fit around the whole hot dog. Watch the video above to see me do this.

Next, remove the hot dog to spread a generous amount of the cream cheese mixture over the pastry square.

Now place the hot dog back on the square and wrap the pastry around the hot dog, using the cream cheese as "glue" to hold it together.

Next, brush the top of the pigs in a blanket with egg and then sprinkle with seasme seeds.

NOTE: before putting in the oven, make sure the puff pastry is cold. If its not cold, put it in the fridge for 20 minutes first so you get the signature flaky puff pastry.

Finally, cook in an oven at 400 degrees on the middle rack for 20 minutes.
Other Easy Pigs In Blanket Recipes:
Any question comment below or email! I love helping change the recipe!
My Favorite Ways To Save Money In The Kitchen: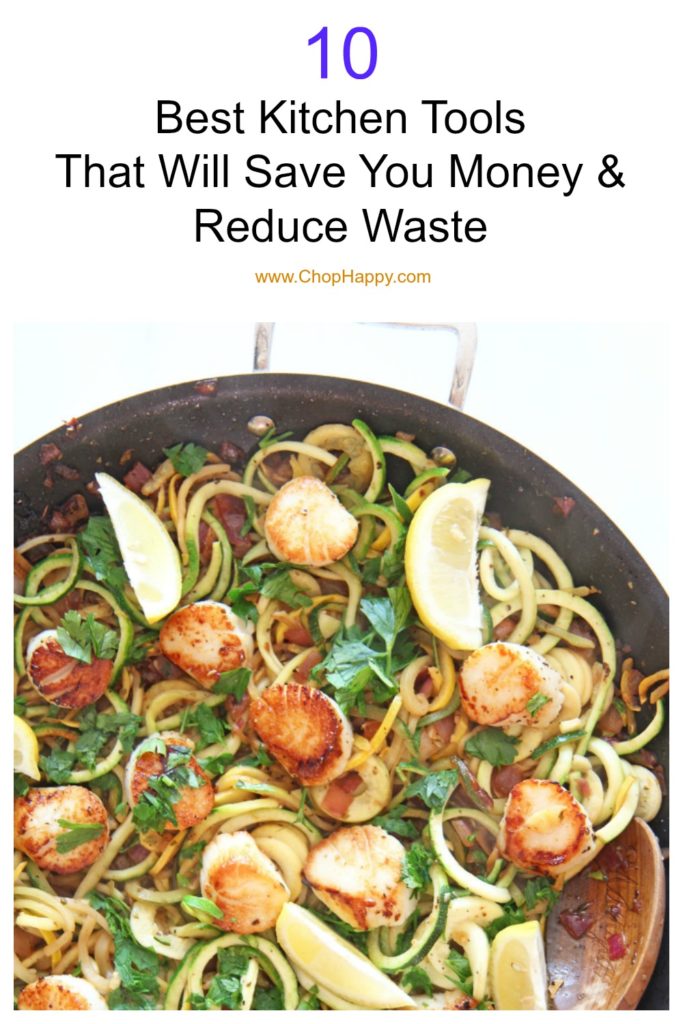 Check Out This book! It changed my life and keeps me centered:
ANY QUESTIONS OR COMMENTS? COMMENT BELOW 🙂
With a grateful heart and an amazing tummy – Jay
(Visited 1,113 times, 1 visits today)
Subscribe for tasty, free recipes!