Pigs in a blanket have been my happy bite all my life. In my family these flaky, doughy, and salty treats show up every holiday. Also, they are crazy easy to make. I crack during the day (Chiropractor) and chop at night! So when I am having people over, a make ahead treat is totally needed.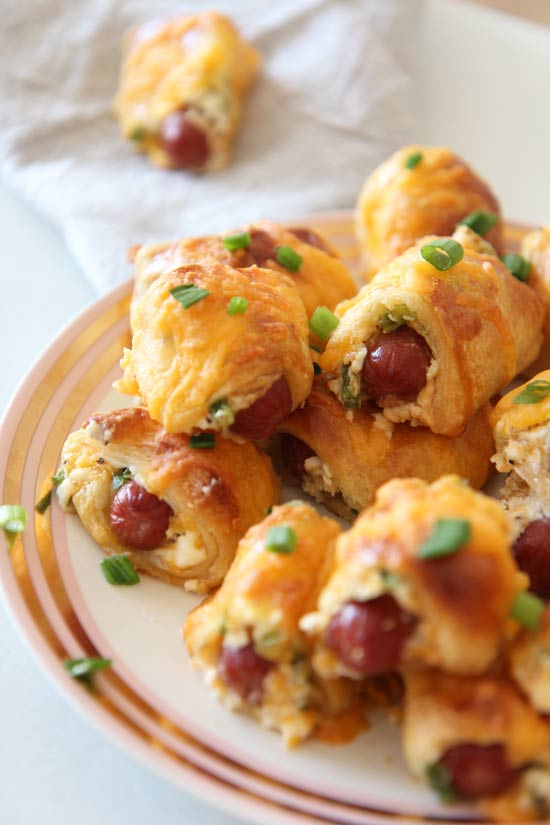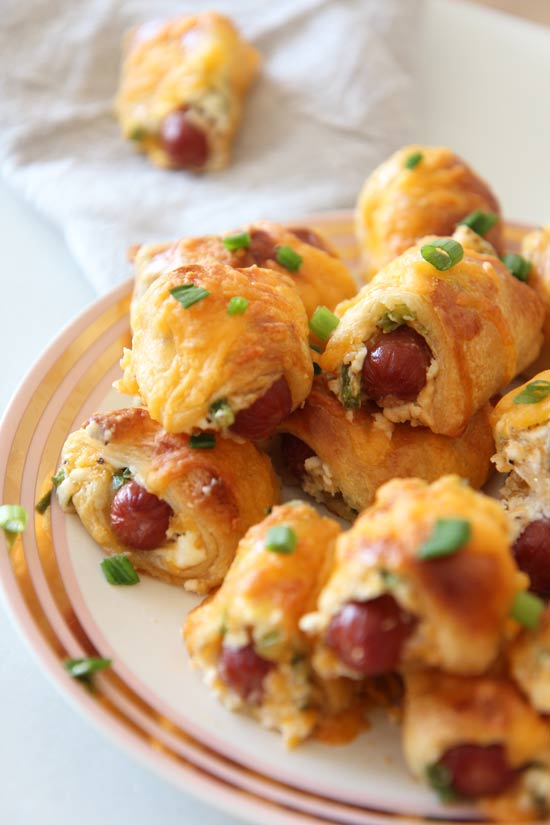 This recipe has such special meaning for me. As a child, my mom would make pigs in a blanket every holiday. Every single time, I would get in trouble for eating them before the guests arrived. When I got married, my only request was to have a whole table filled with these savory appetizers. As you can see, my obsession continues.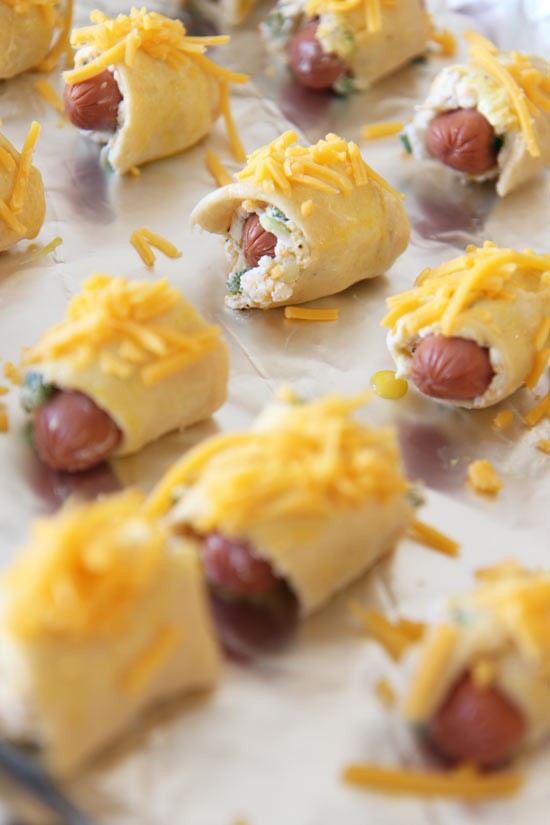 3 Tips to stress free dinner party:
1. Make these and other appetizers the night before. Just dont cook them. Place them on a sheet tray and wrap them up.
2. The day of the party take them out of the refrigerator and put them in the oven 30 minutes before everyone arrives.
3. Also make drinks in bulk. A sangria is perfect make ahead recipe. Here is my Easy Sangria: Click Here
Check this out!! You get Paid to Shop:  
Jalapeno Popper Pigs in a Blanket
Ingredients
1 package crescent dough (cut into 1-inch triangles)
1 package mini hot dogs
1 egg (whisked)
1 (8 oz) cream cheese
1 cup cheddar cheese (grated) save some for sprinkling on top
1 jalapeno (seeded and chopped)
1 teaspoon Sriracha
1 cloves garlic (grated
1 teaspoon salt
1 tespoon pepper
Instructions
Preheat the oven to 400 degrees.

First, in a bowl, mix the cream cheese, cheddar cheese, jalapeno, Sriracha, garlic, scallions, salt and pepper.

Next smear a tablespoon of the cheese mixture on a crescent dough piece .

Now place hot dog on one end crescent piece and roll up (see video below). Repeat until use all the dough, cheese, and hot dogs.

Next, on a sheet tray and brush beaten egg on top of each pig in the blanket.

Now sprinkle cheddar cheese on top of egg wash.

Bake for 20 minutes or until brown.

Finally enjoy!
Watch how to make this simple recipes:
This is a awesome cheese grater:
Two of my other favorite sheet tray dinners:
This book changed my life and it is how I elevated my home cooking:


I can't wait for you to try this recipe!!! Cheers to easy comfort food.  Happy Cooking!
QUICK NO BAKE DESSERT  FOOD RECIPE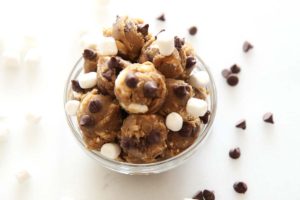 Your Dash Of Gratitude:
                                                                                                                                   
ANY QUESTIONS OR COMMENTS? COMMENT BELOW 🙂
With a grateful heart and an amazing tummy – Jay

(Visited 1,649 times, 1 visits today)
Subscribe for tasty, free recipes!