Your deserve decedent nachos that represent how awesome you are. So we elevated the nacho to a seafood tachos (tater tot nachos) that is the perfect treat yourself dinner.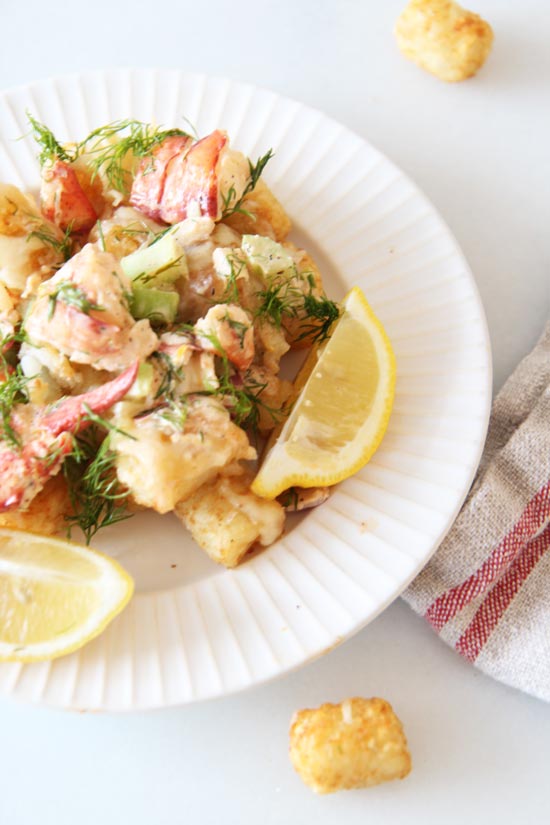 The hot crispy tater tot hits your mouth and is dressed in a creamy mild cheesy layer of Monterey Jack cheese. Then the fun surprise of the cold, sweet, and smokey lobster salad brings you into total nirvana food smiles. If you close your eyes you can almost feel the ocean breeze every bite. This is super easy and fun to make. It is also the perfect super decadent recipe to celebrate life. I hope you love this recipe and I am soon grateful to cook with you!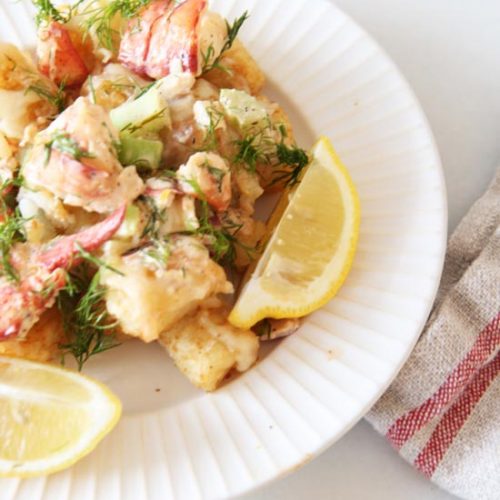 Lobster Salad Tachos
Ingredients
Lobster Salad Ingredients:
1 pound Lobster (cooked and chopped)
1 teaspoon mayonaise
1 teaspoon sour cream
1 teaspoon smoked paprika
1 lemon (juice and zest)
1 teaspoon salt
1 teaspoon pepper
1/4 cup dill (chopped)
1/2 red onion (chopped)
3 ribs celery (chopped)
Tachos Ingredients:
1 bag frozen tater tots
1 cup Monterey Jack Cheese (shredded)
1 teaspoon salt
1 teaspoon old bay seasoning
1/4 cup dill (chopped)
Instructions
Preheat oven at 400 degrees.

First, combine all the lobster salad ingredients. This can be made a day in advance. Set this aside for later use.

Next cook the tater tots on a sheet tray for 10 minutes.

Now add salt and old bay seasoning. Mix to combine and top with Monterey jack cheese.

Place in oven for 10 minutes or until the cheese melts.

Finally, top the cheesy tater tots with lobster salad and more dil.

Happy Eating and you rock!
For more easy, happy comfort food recipes, check out our Pinterest Page
More Quick Seafood Recipes:
I can't wait for you to try this recipe!!! Cheers to comfort food love on a plate. Happy Cooking!
QUICK NO BAKE DESSERT  FOOD RECIPE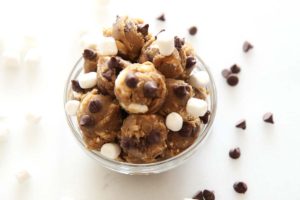 Your Dash Of Gratitude:

ANY QUESTIONS OR COMMENTS? COMMENT BELOW 🙂
With a grateful heart and an amazing tummy – Jay
(Visited 1,305 times, 1 visits today)
Subscribe for tasty, free recipes!