This lobster quesadillas is the ultimate I love you. Its sweet, cheesy, and crispy each bite.  Sometimes the simplest things taste like a symphony of flavor.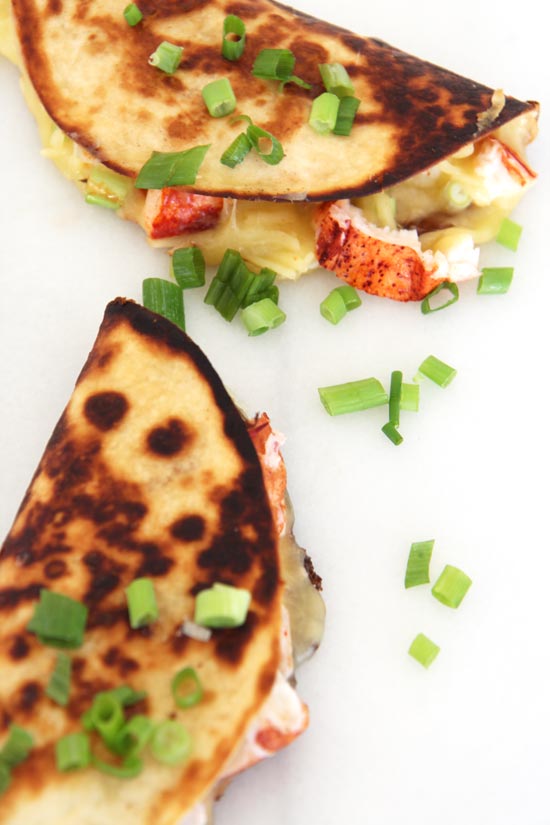 For my 40th this year, me and Tom went to the Bahamas to celebrate. On my birthday we eat at a fun restaurant (Sip Sip), were the ocean breeze hits your frozen drink like a dream.
I ordered a version of this lobster quesadillas. It was so amazing that each bite made getting older so much tastier. The mixed drinks helped too lol. When I got home I could not stop thinking about that quesadilla. So I created my own for you! I hope you love this version. It is super easy and has very few ingredients. Also, if you close your eyes while eating this, you might feel the ocean breeze too.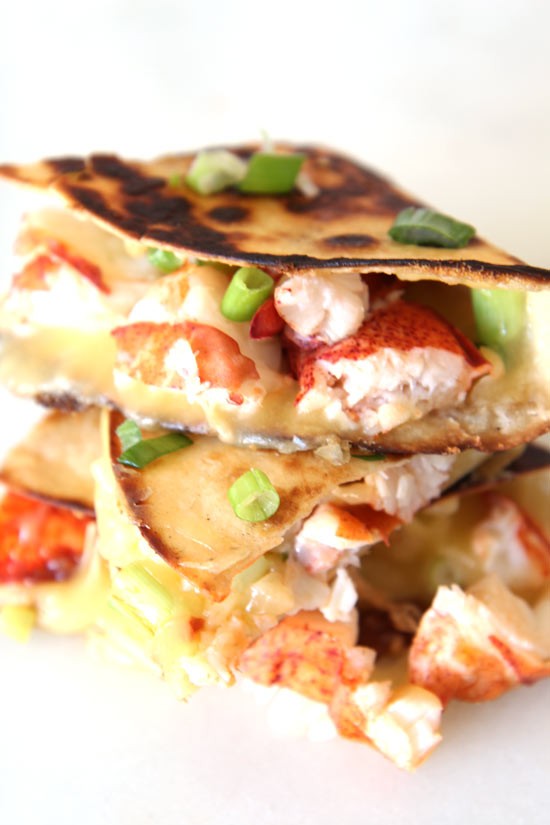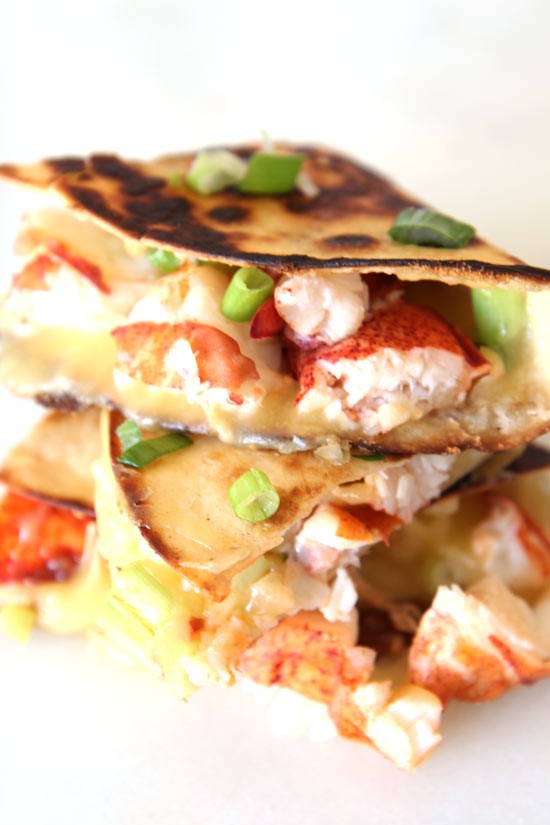 I hope this is your new go to quesadilla recipe and it makes cooking fun for you.
For more easy, happy comfort food recipes, check out our Pinterest Page
More Seafood Comfort Food Recipes:
I cant wait for you to try this recipe!!! Cheers to comfort food love on a plate. Happy Cooking!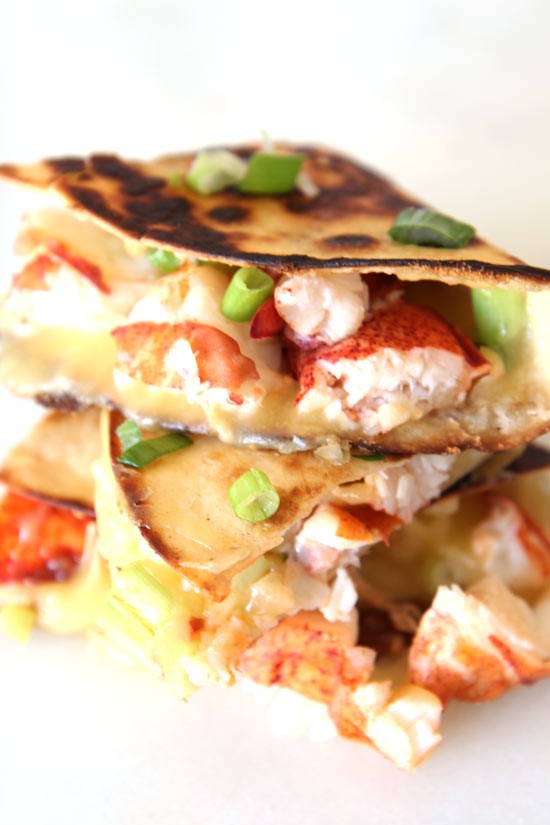 Lobster Quesadillas (deliciously fun 15 minute recipe)
Ingredients
1 lb lobster (cooked and chopped)
3 cups Monterrey jack cheese
4 scallions (chopped)
4 tbsp butter
4 tortillas
Instructions
Preheat large pan at medium heat.

First, place one tablespoons of butter in the pan and melt.

Now add a tortilla to pan.

Next, place (on half the tortilla) cheese, scallions, lobster, and more cheese on top.

Cook the tortilla for 1-2 minutes.

When the bottom of the tortilla is brown, fold the other half the tortilla over and press down.

Finally cut in half and enjoy! (Repeat for rest of quesadillas)
 NO BAKE DESSERT PARTY FOOD RECIPE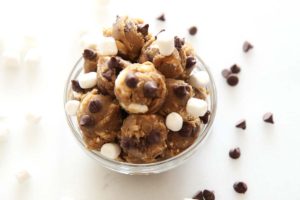 I can not talk comfort food food without recommending great places to eat in NYC when you visit here!
Were to Eat The BEST Seafood In NYC:
(All of these are me and Toms Favorites)
The Lobster Place (Chelsea Market) is were I get my seafood. They have lobster allready cooked and cut up. Also you can get lots of fun seafood dishes and then picnic on The High Line. 
Burger Lobster is a popular London restaurant that opened in NYC. We went for a friends birthday and it was fun and amazing!
Your Dash Of Gratitude:

ANY QUESTIONS OR COMMENTS? COMMENT BELOW 🙂
With a grateful heart and an amazing tummy – Jay
(Visited 4,927 times, 1 visits today)
Subscribe for tasty, free recipes!