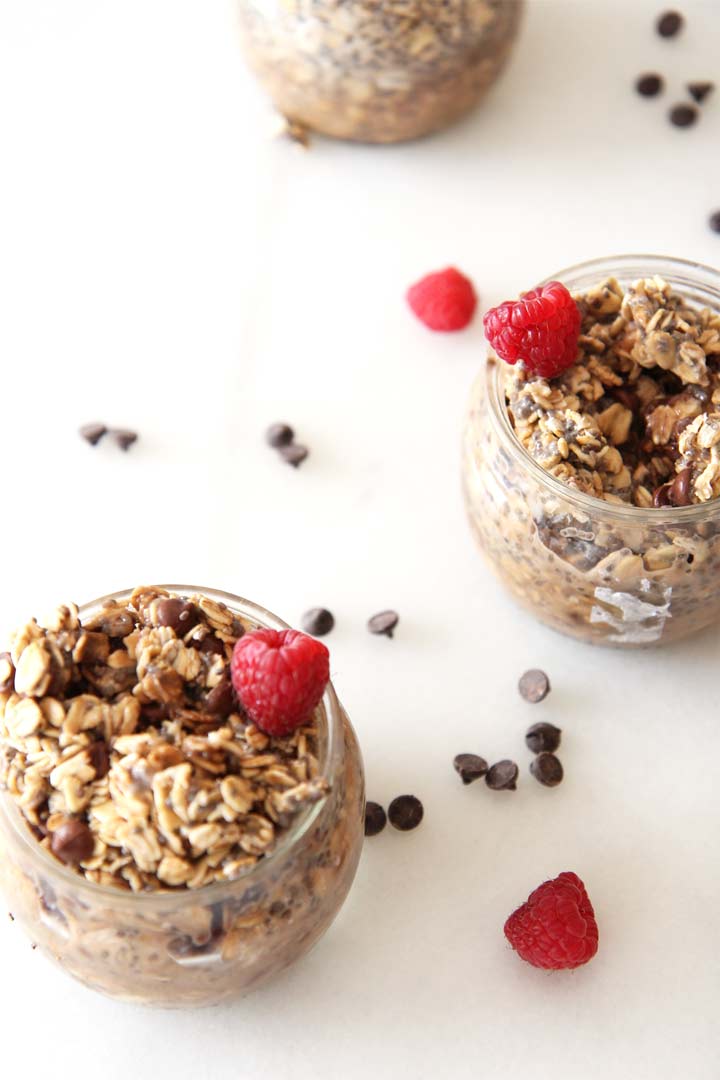 Are you ready to have your refrigerator make you breakfast while you sleep?  Presenting my two in one breakfast recipe,"Chocolate Espresso Overnight Oats." This is a trendy recipe that I resisted until I tried it myself. Wow – what a treat to wake up to! And it combines breakfast and coffee in one!
Now if you watch my videos you will see how much energy I have. Yes that is me all the time and that is me BEFORE the espresso in the morning lol. I think that is why me and Tom work so well. He is from California and super chill and I am from NJ-NYC and talk at the speed of light. So I am the espresso and he is the oats. Insert Tom rolling his eyes at me lol. So if you are not as I high energy as me or mornings are a struggle this will be a good tasty morning boost for you.  May  every spoonful help make your morning smile and be bright. Also this is has chocolate chunks for extra assurance you will smile.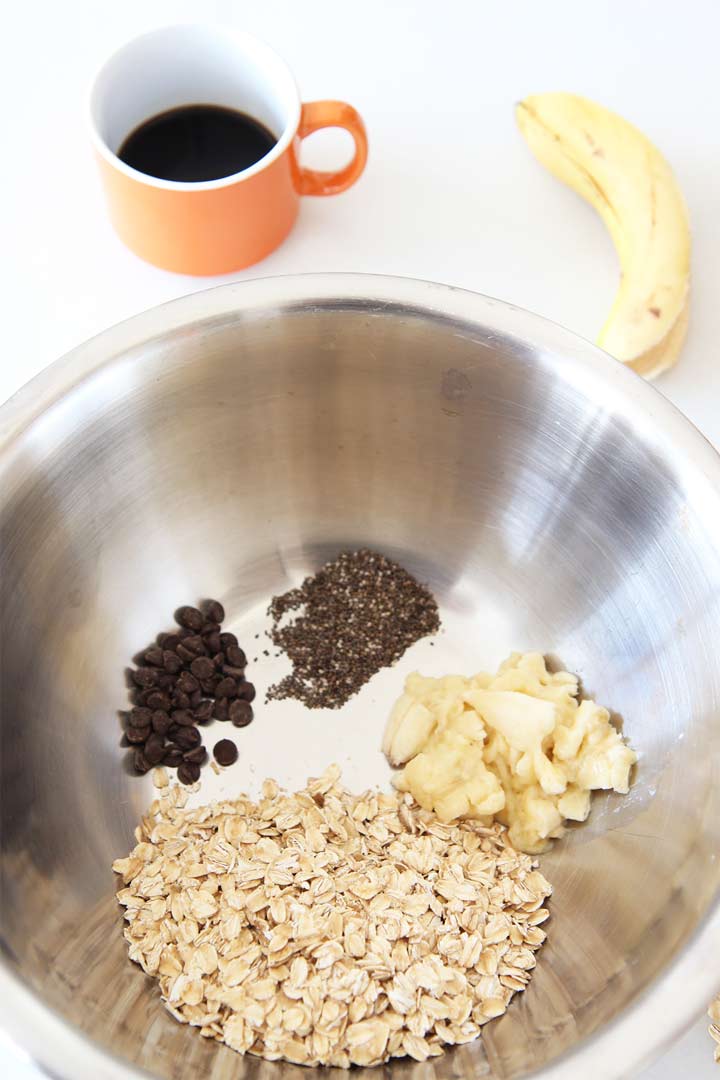 Overnight Oats lasts all week in the fridge so this recipe is great for meal planning:
After combining the ingredients, I divide the mixture into mini jars before putting it into the refrigerator overnight. This makes things even easier because I can just grab my personalized oats all week.
I save old yogurt jars and cups to fill oats in. This is good for the environment and instant individualized portions.
---
YOUR DASH OF GRATITUDE:

Chocolate Espresso Overnight Oats
Ingredients
1 cup oats
1/2 cup almond milk
1/4 cup dark chocolate chips
2 shots espresso
1 tbsp chia seeds
1 ripe bannana smashed
pinch salt
2 tbsp maple syrup
Instructions
First place all the ingredients in a bowl. Mix them till well combined.

Now evenly divide into four containers.

Place in the refrigerator overnight or at least 5 hours.

Finally enjoy an awesome breakfast and have a happy morning.
ANY QUESTIONS OR COMMENTS? COMMENT BELOW 🙂
With a grateful heart and an amazing tummy – Jay
(Visited 3,829 times, 1 visits today)
Subscribe for tasty, free recipes!