Long Island (my love) has joined the iced tea cocktail party. I wanted to combine my two obsessions – cold ice tea (I ironically get Starbucks Trenta iced tea every day!) and cocktails (a NYC way of life). I wanted to make sure though that this cocktail did not have a million ingredients like its tasty cousin the Long Island Ice Tea. The reason is because my apartment is a typical NYC apartment with very little space to hold all those alcohols, but I also wanted to make it easy and simple to get your drink on and party.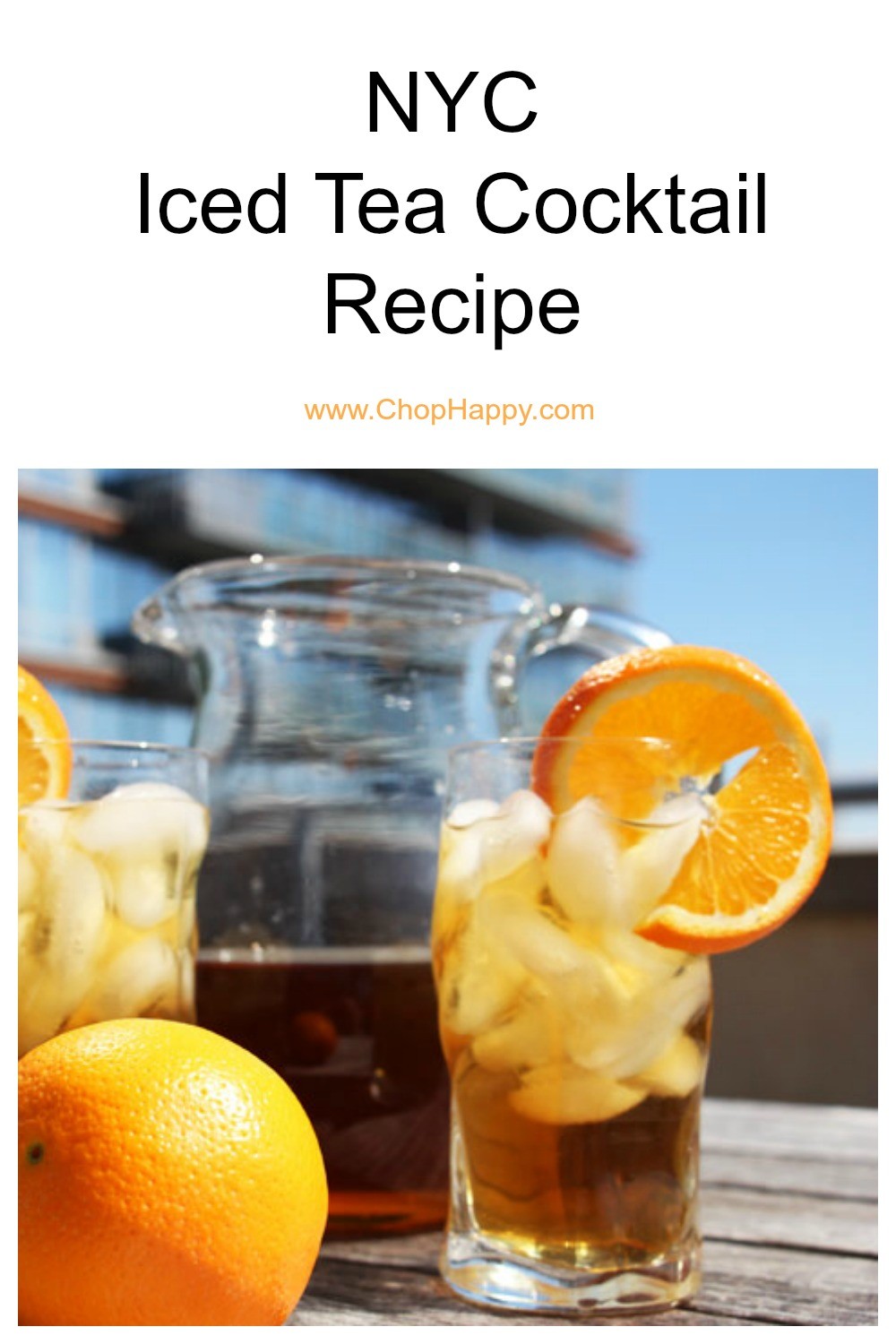 ---
NYC Iced Tea Cocktail Recipe
Makes 2 quarts
Ingredients
6 mint tea bags
8 cups boiling water
8 tablespoons superfine sugar
1/2 of an orange (just the juice)
4 oz tequila (about 4-5 glugs)
Lots of ice to fill up glasses
5-6 slices of orange for garnish
---
Instructions
Boil water in pot, remove from heat – add tea bags to steep 4 minutes – remove tea bags, set aside to cool
In pitcher combine tea, sugar, orange juice, tequila and stir (or swirl it around!)
Pour, garnish and cheers!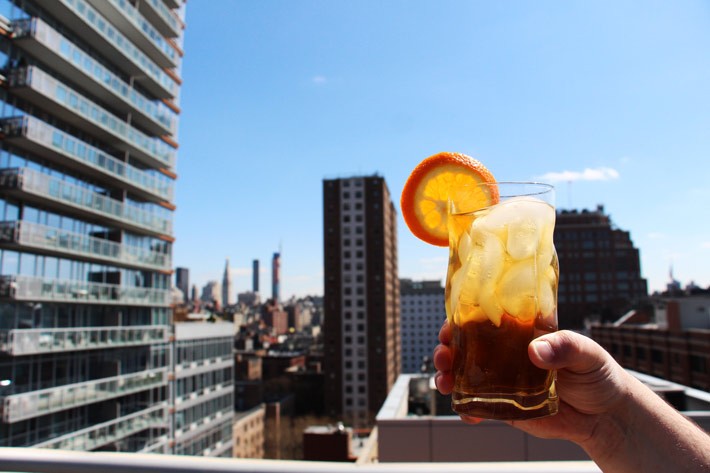 ---
Cheers to you my friend!  Give it a try and let me know what you think 🙂
With a grateful heart and an amazing boozy ice tea tummy – Jay
(Visited 823 times, 1 visits today)
Subscribe for tasty, free recipes!