Presenting a snowy tree garnish that will make your cocktails or cheese platters look festive!  This fun cocktail topper is so cute your friends will think you are Martha Stewart!  There is no work involved. It literally involves 3 ingredients, no cooking and takes only 3 seconds.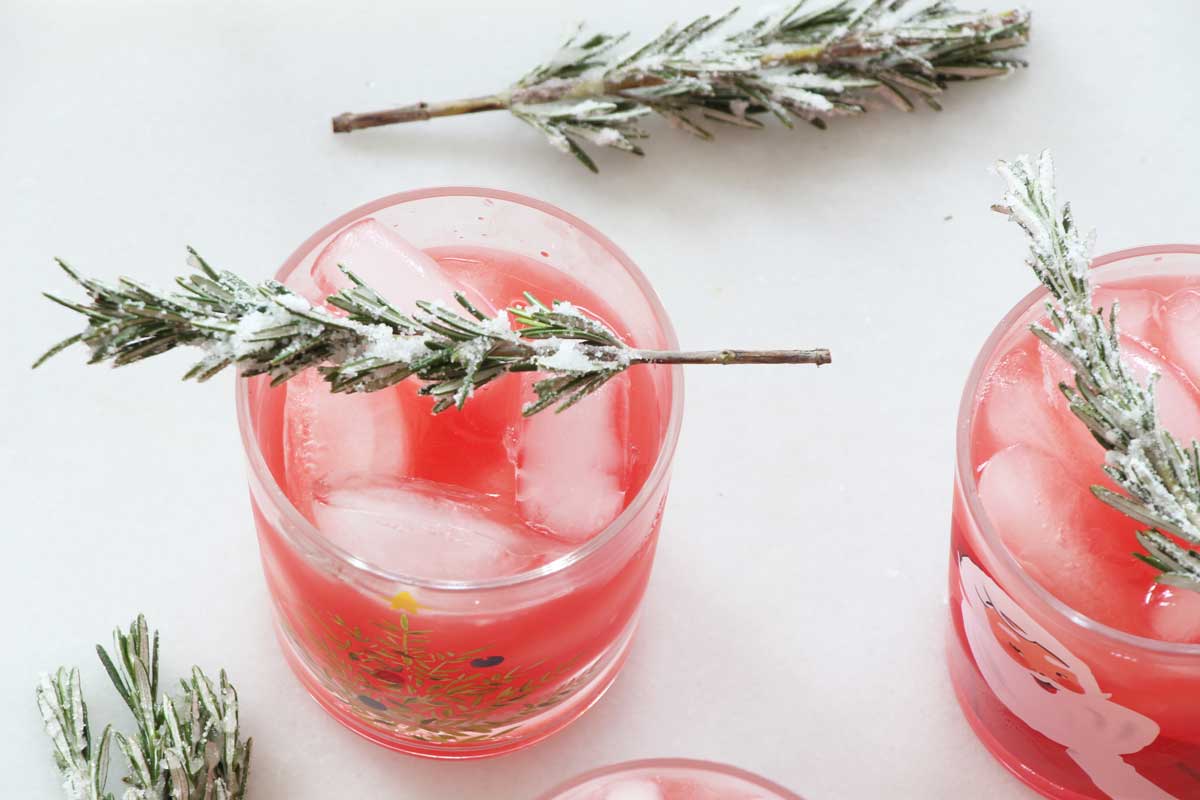 I made this for my friend Amy who had a pajama Christmas party. It was so fun, because it was like an episode of Barefoot Contessa with Ina Garten. If you have not seen her show, some episodes Ina tests new recipes. Once she's done testing she calls a friend (who she knows is having a party) and delivers the food to them. Ina if you are reading this, I will test any of your recipes lol! Amy was sooo excited and she said her friends couldn't believe how easy the pretty snowy rosemary was to make. 
Here's what you need:
Water
Sugar
Rosemary sprigs
---
As the holiday gets close, I feel a sense of gratitude and joy in my heart for all of you and want to thank you for cooking with me and letting me into your kitchens.
"A Grateful Heart is a magnet for Miracles!"
May you have a fun holiday season and may all your dreams come true!
With Gratitude
Jay 🙂
---
(Visited 2,116 times, 1 visits today)
Subscribe for tasty, free recipes!