Watch this video to see how to make this fabulous breakfast!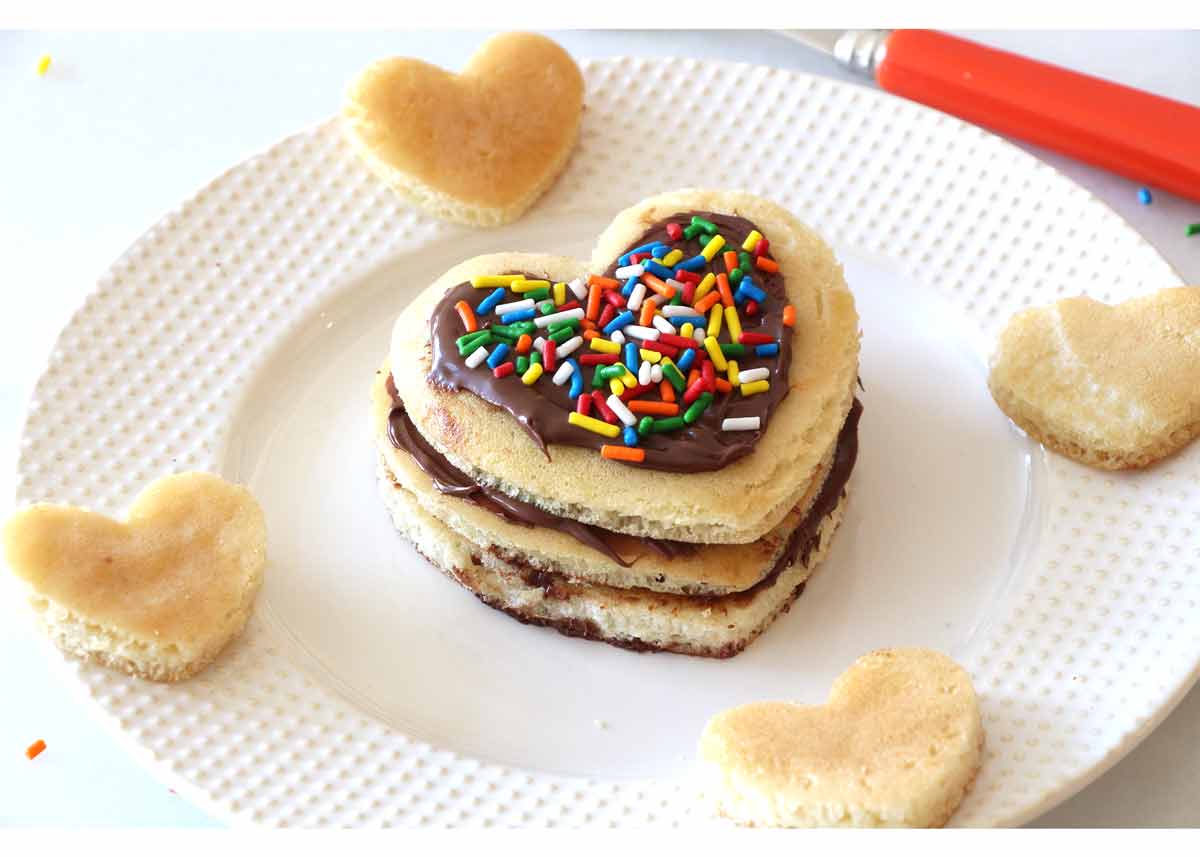 Nothing says "I love you" like a heart-shaped breakfast in bed.
This cute treat is great for Valentine's day, a birthday, or just to say "I love and appreciate you." Not only is it delicious, it's also easy to make, even for those who are artistically challenged. And to save time, I bought pre-made pancakes, but that can be our secret.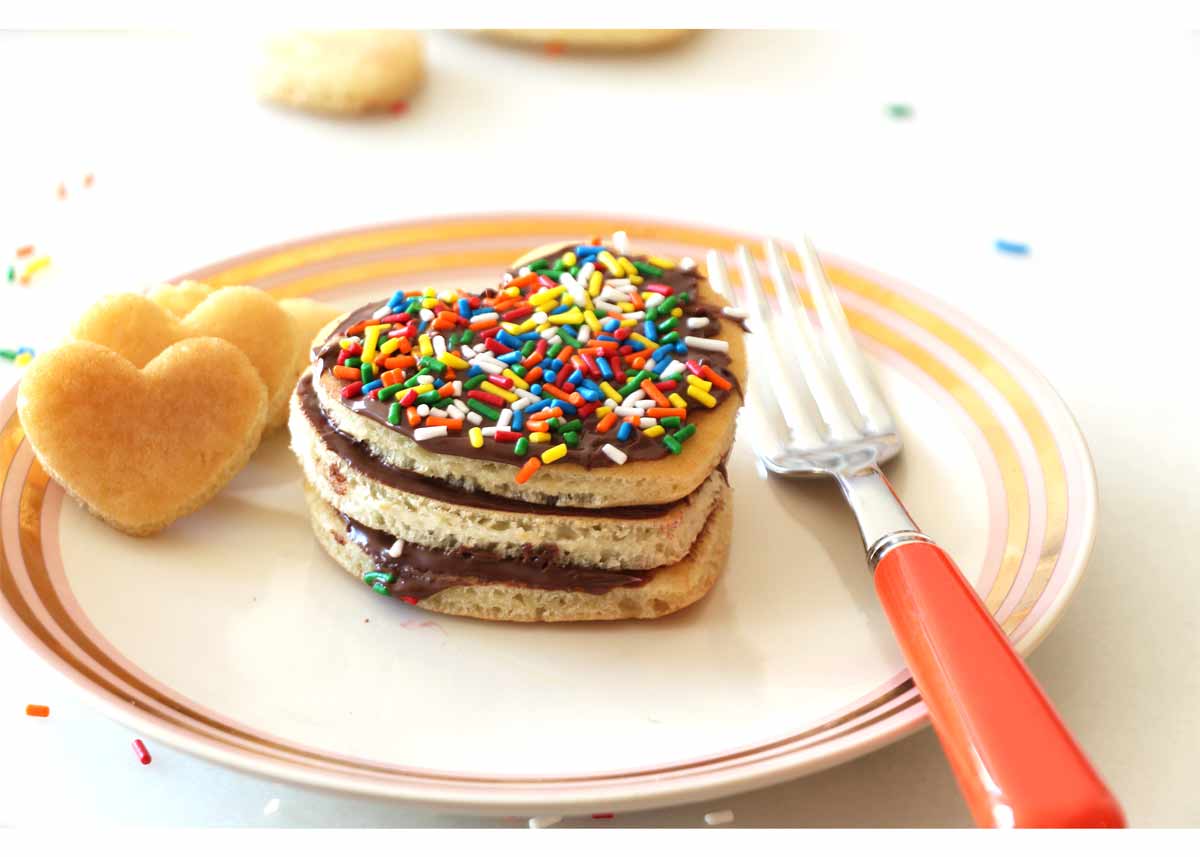 Amazing Facts About What Love Does To Us:
1. Cuddling releases the same chemicals as painkillers.
2. Research shows it takes only 4 minutes to decide whether or not you love someone.
3. When two people in love look into each others' eyes, their heart rates sync up.
4.  Expressing gratitude toward someone you love causes an immediate spike in your happiness.
(The facts are from Buzzfeed.com 25 Heartwarming Facts that Will Make You Want to Fall in Love)
I Heart You Pancakes
Ingredients
10 pre-made pancakes
1/2 cup Nutella
1/4 cup sprinkles
Instructions
Special Equipment: Heart shaped cookie cutter

Place cookie cutter on each pancake and press down to create a heart shaped pancake. (Save the excess pancake for snacking)

Now spread Nutella on a pancake and then stack another pancake on top.

Repeat again and add more Nutella to the top. (There will be 3 in a stack)

Now add sprinkles on top and happy breakfast!
Here's the Awesome Pancake Recipe: Since I used frozen pancakes because I am baking challenged (Yes pancakes count as baking). Here is my one of favorite blogs (Food52) posting a pancake recipe from another amazing blog (Kitchn.com) 
YOUR DASH OF GRATITUDE:
"Remember there is nobody in this world quite like you so that automatically makes you special."
____________________________________________________________________________________________________________________________________
ANY QUESTIONS OR COMMENTS? COMMENT BELOW 🙂
With a grateful heart and an amazing tummy – Jay
(Visited 998 times, 1 visits today)
Subscribe for tasty, free recipes!