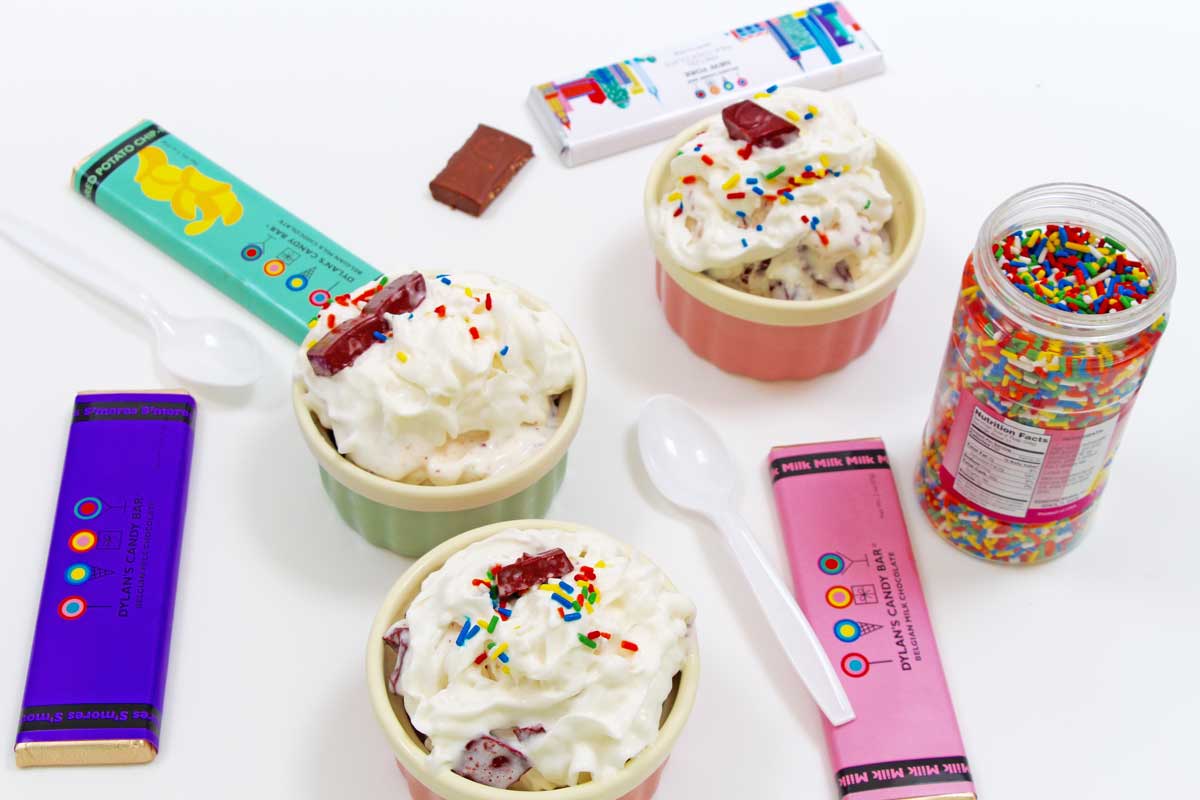 This is totally the funnest ice cream party tip! Invite your friend over for dinner and after the meal is done bring out ice cold big mixing bowls and get ready to see huge smiles!
It's like being transformed to being kid again. Since this is a NYC comfort food blog I am using a home grown company, Dylan's Candy Bar (they are not sponsoring this post – I am just obsessed with their candy). They have red velvet, pretzel, potato chip and more amazing chocolate bar flavors.
My Mom is the best and I know you are reading this lol. HI MOM! She used to allow us as a special treat to to this ice cream shop that had toppings for miles! So this is dedicated to her 🙂
Here's what you need – grab all your favorites!
3 scoops ice cream
3 candy bars, cut into big chunks
Toppings – a little whipped cream, some sprinkles and a cherry on top are my favorites 🙂
TRY OUT MORE TIPS WITH ME ON YOUTUBE
---
Let me know if these tips help you out. 🙂
With a grateful heart – Jay
---
(Visited 700 times, 1 visits today)
Subscribe for tasty, free recipes!