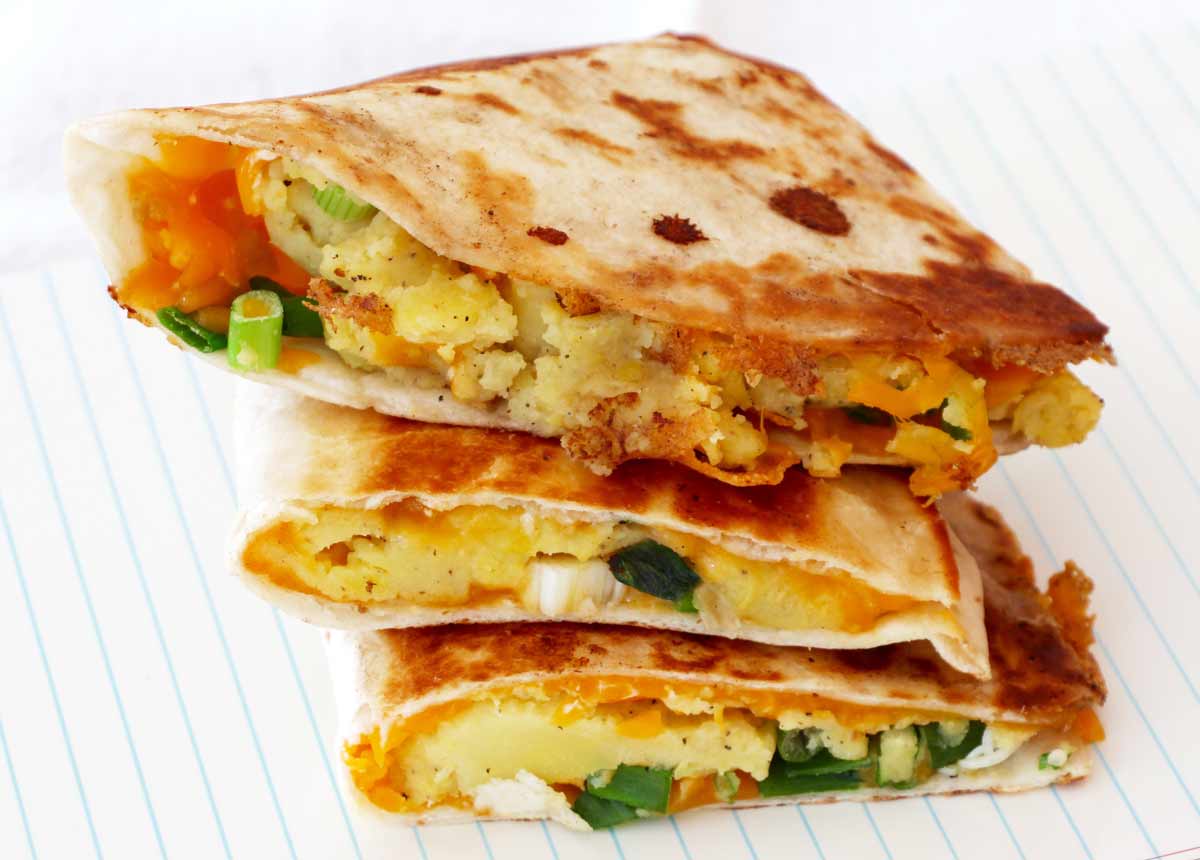 I love quesadilla recipes because you can let your creativity flag fly high. Any leftovers folded into a tortilla can become mealtime magic.
When I make Tom dinner, I have to make sure meat is included in his meal most of the time.
But for some reason when a quesadilla hits his plate, all bets are off and it can be a meat or meat-free instant smile.
These recipes are quick, easy, and so much fun to eat.
---
Quick, creamy, and cheesy are words every recipe should start with and this one does not disappoint. The avocado is a great healthy way to add wonderful hearty creaminess to this crispy yum factory. I cant wait for you to tell me how much you like this recipe. The best part is there are very little ingredients and takes 5 minutes to make.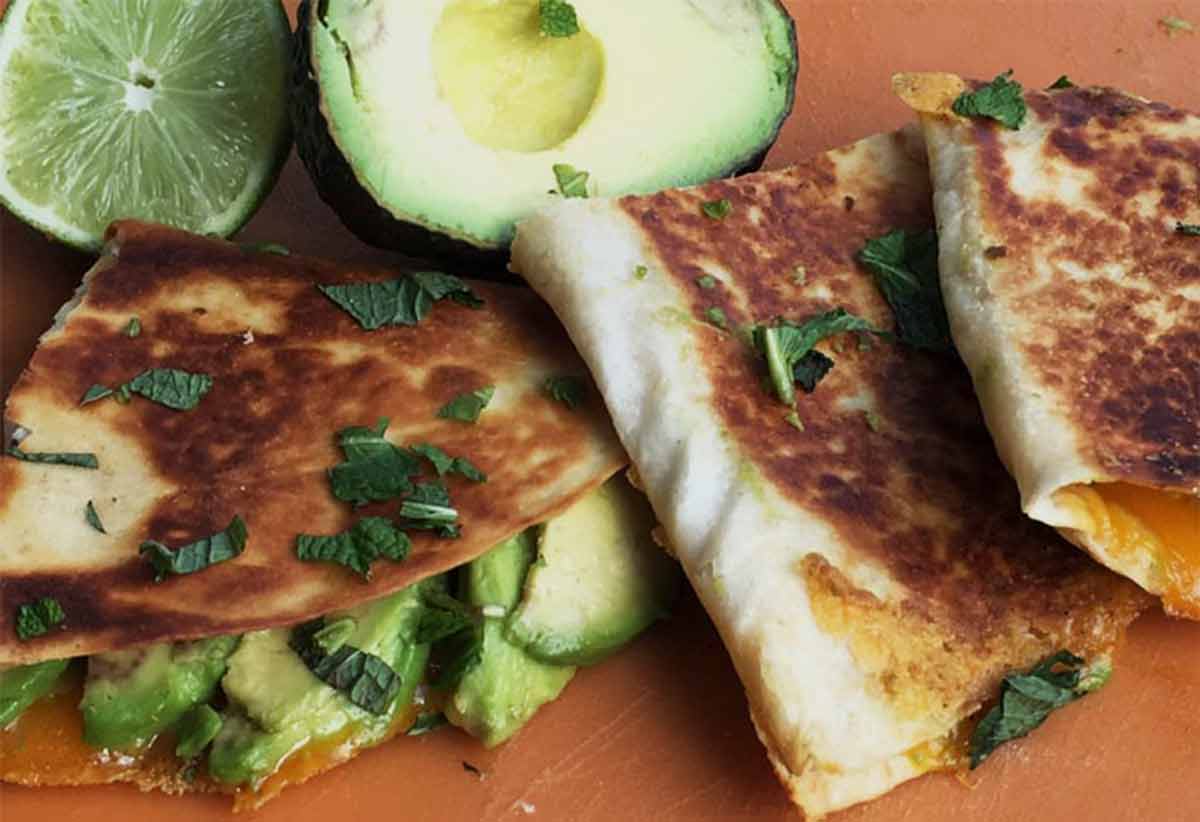 ---
Leftover mashed potatoes just got upgraded to super yummy. This is one of my favorite recipes because its crispy, creamy and cheesy.  Also it tastes like a pirogi with none of the work but all the yum. Check this easy recipe that will make your family cheer for seconds.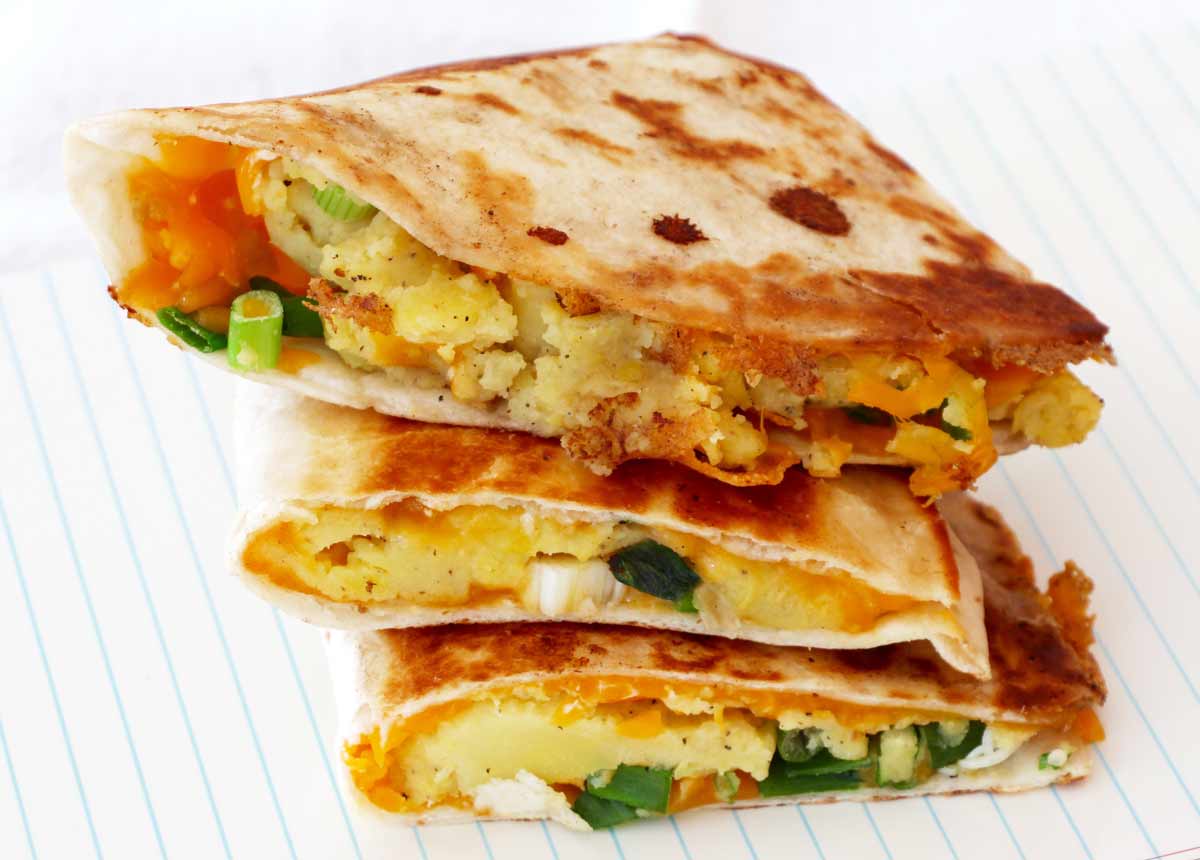 ---
The new definition of a quesadilla should be cheesy creation that is quick, gives leftovers a new fresh life and makes the whole family smile. This quesadilla recipe meets all those criteria and uses leftovers from my favorite slow cooker recipe!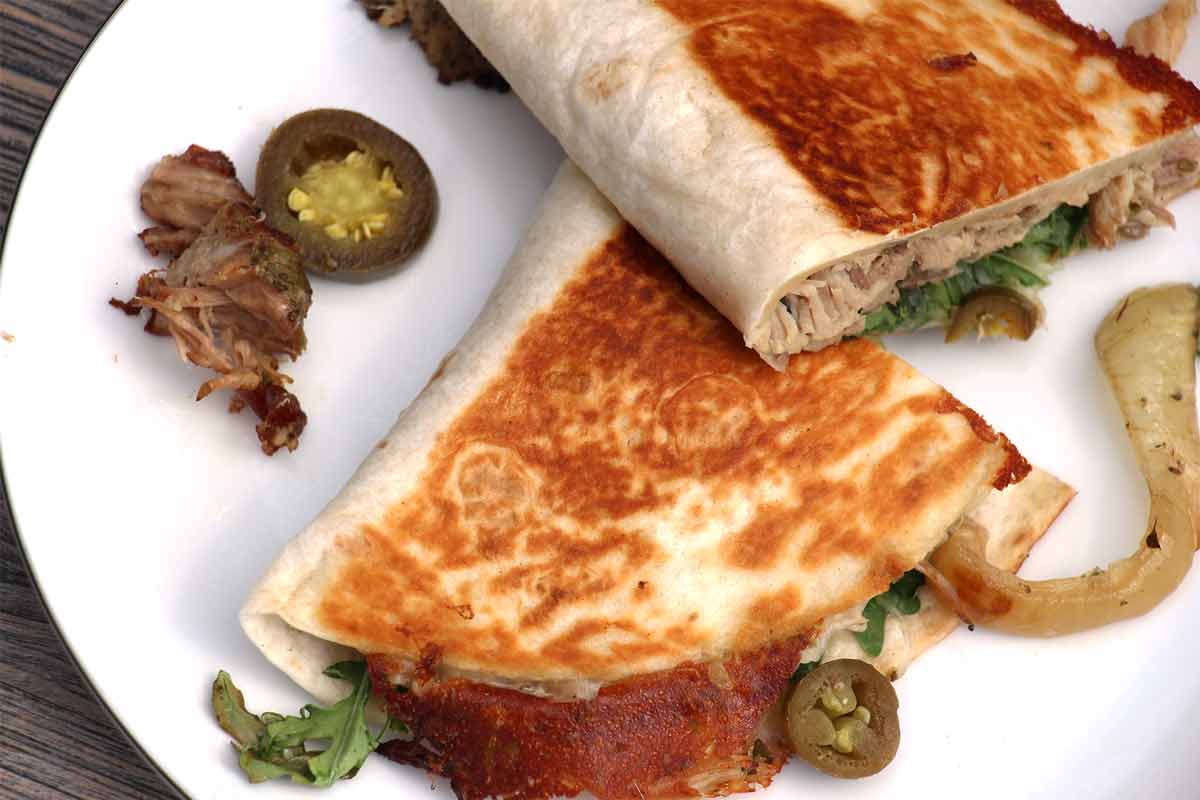 ---
Need Help?: I am so excited to hear how your quesadilla dinner goes and if you have any questions about these recipes,
I am here to help. Just comment below and we can work on your menu together!
---
Here is Your Dash of Gratitude:

---
I am so Grateful for you and hope you are doing awesome today 🙂
With a grateful heart – Jay
---
(Visited 916 times, 1 visits today)
Subscribe for tasty, free recipes!