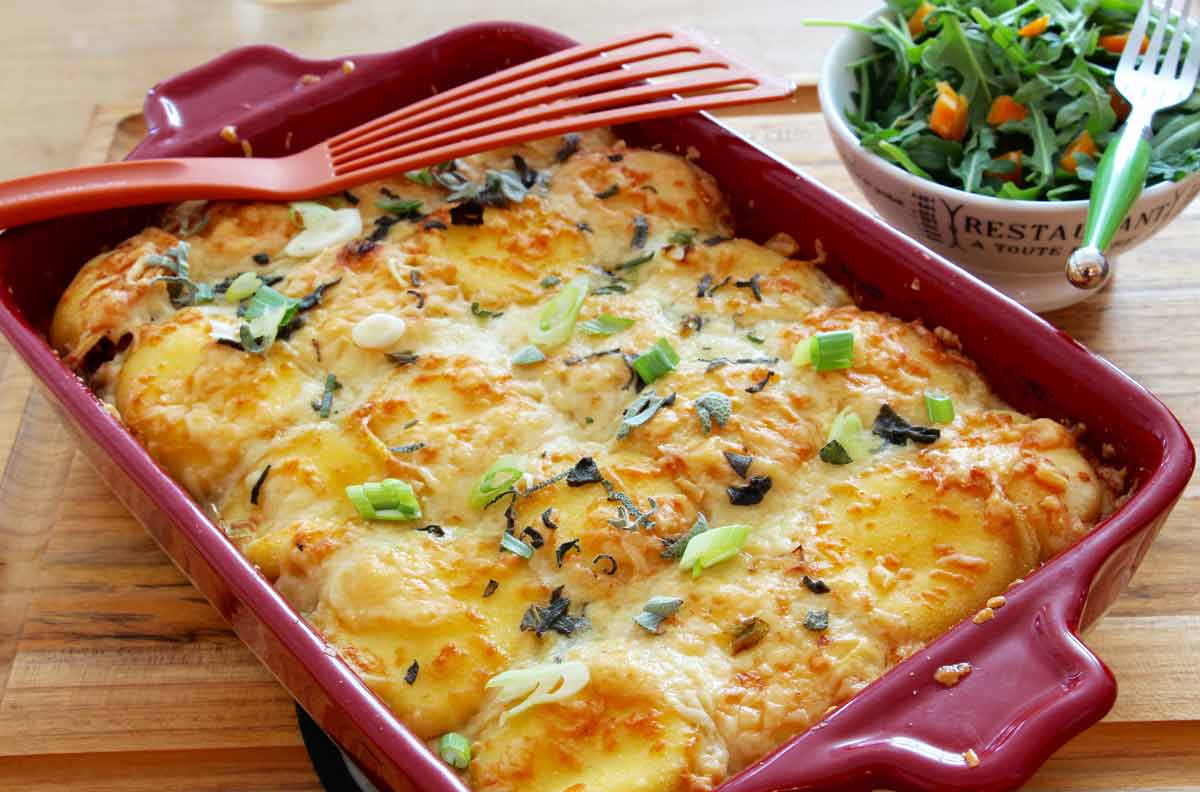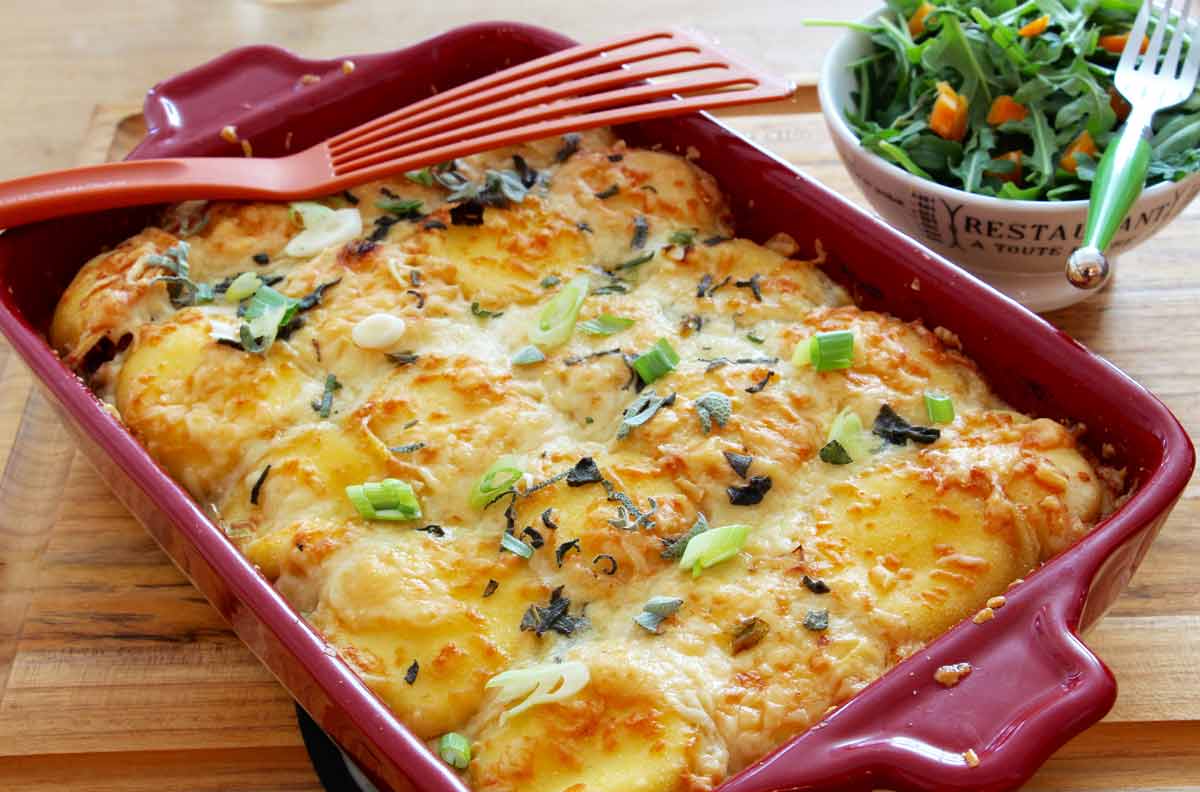 If you are what you eat, then I am made of pasta! Lasagna is a perfect one-pot dish that is a whole meal in one. When I was a kid, my mom (who is amazingly awesome and my best friend) was super healthy. We were allowed one cheat night, and we called it "Italian night" where any pasta or carb overload was allowed. It's so funny how those fun moments really stand out all these years later.
In true Chophappy style, I wanted to find a way to skip a step and make lasagna easier for you busy home cooks. The key was finding a way to avoid boiling the lasagna noodles, which shaves off 10 minutes of cooking time.
Here are 2 awesome quick tricks:
1. Use frozen ravioli: Use frozen ravioli in place of the noodles. You don't have to boil the ravioli separately; just place it in the baking dish and cook with the rest of the ingredients.
2. Use a slow cooker. The noodle will cook on its own without having to boil it separately.
Now enjoy these 3 fun recipes that Tom and I eat all the time. My French Bulldog, Charlie, gets an honorable mention not only for being the cutest sous chef but also for being the best guardian dog that makes sure everything goes well and that every piece of dropped food doesn't go to waste!
---
This recipe is sooo fun to make as it instantly transforms you to a kid playing with your food. First of all no need to boil water and get a pasta facial because we are replacing the noodles with frozen ravioli (so we save a step). Also, you get to live out your inner Julia Child and pick your favorite filled ravioli. I choose mushroom here but beef filled, gooey cheese filled, or whatever your heart desires can be used.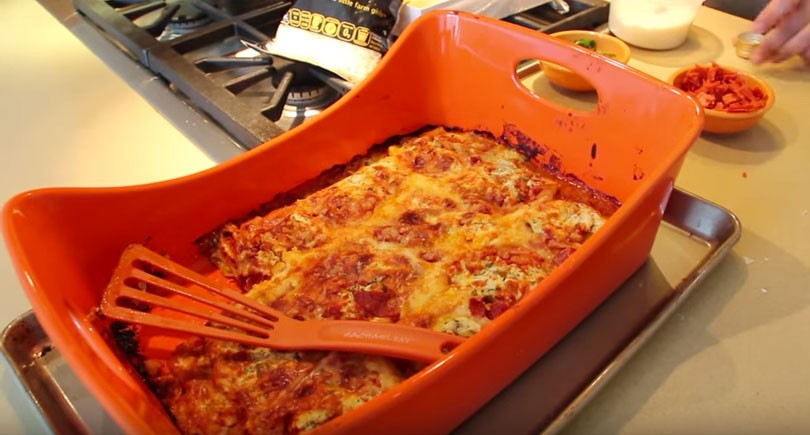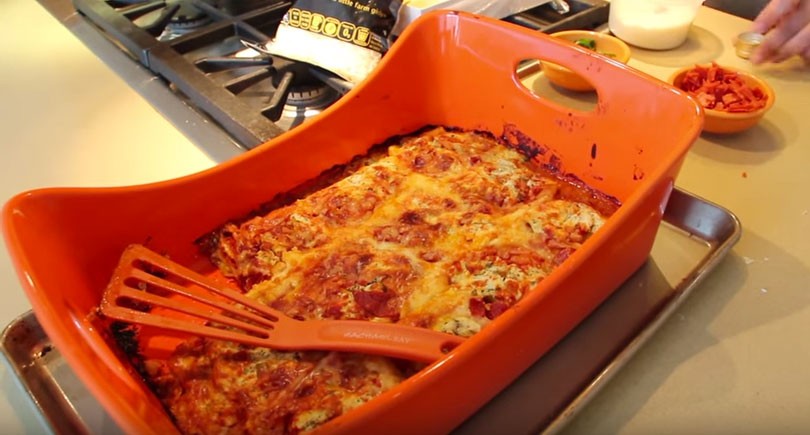 ---
Just the name "Slow Cooker Pesto Lasagna" translates (in my world) to "easy, delicious and quick after a long day." This is homemade cheesy goodness with almost no work. Just dump the ingredients in layers and press a button. I can't wait for you to try this because it a delicious oven-less lasagna.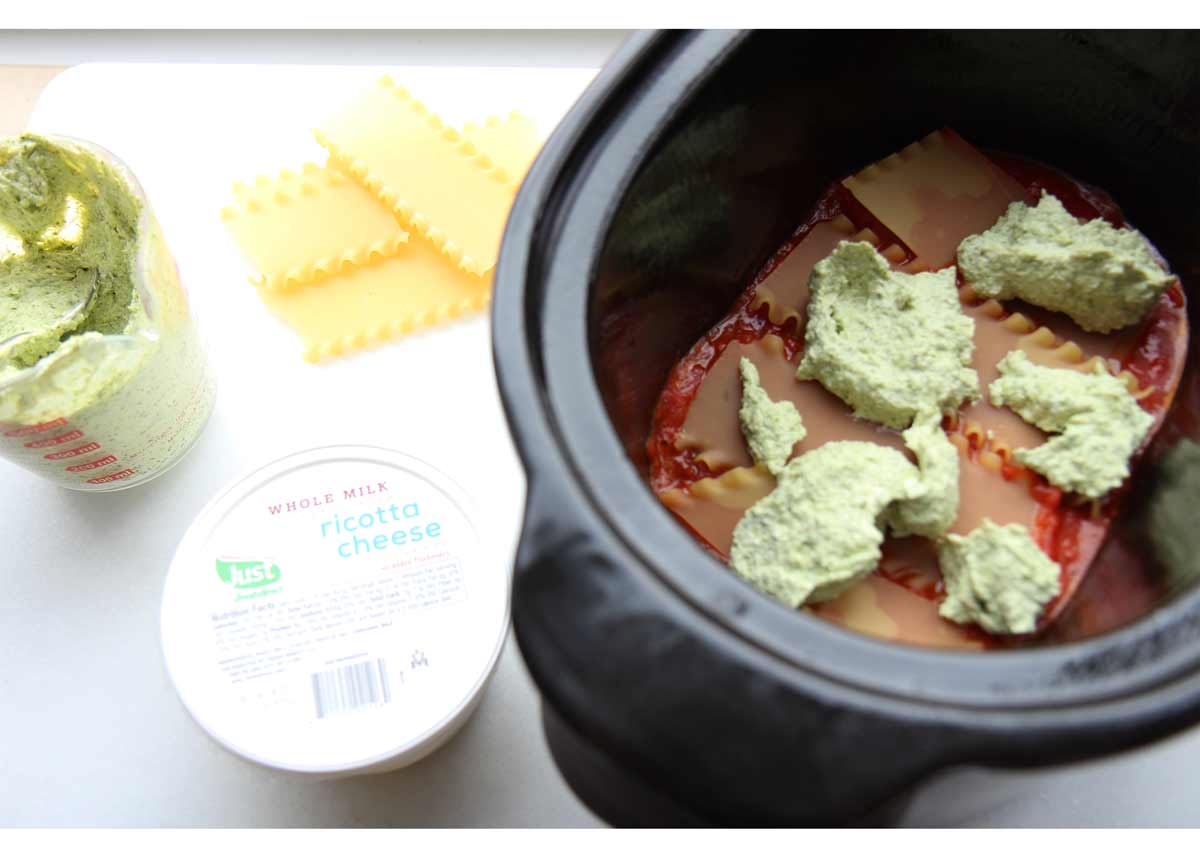 ---
Yes the title is correct -and yes it is guaranteed to make you mashed potato smile ? ! 
The creamy potato layered with cheese melts in your mouth with a touch of tang as a standing ovation at the end from topping the lasagna with sour cream. There is also a fun time savor in the noodle portion of this recipe masterpiece that will make you love this recipe even more.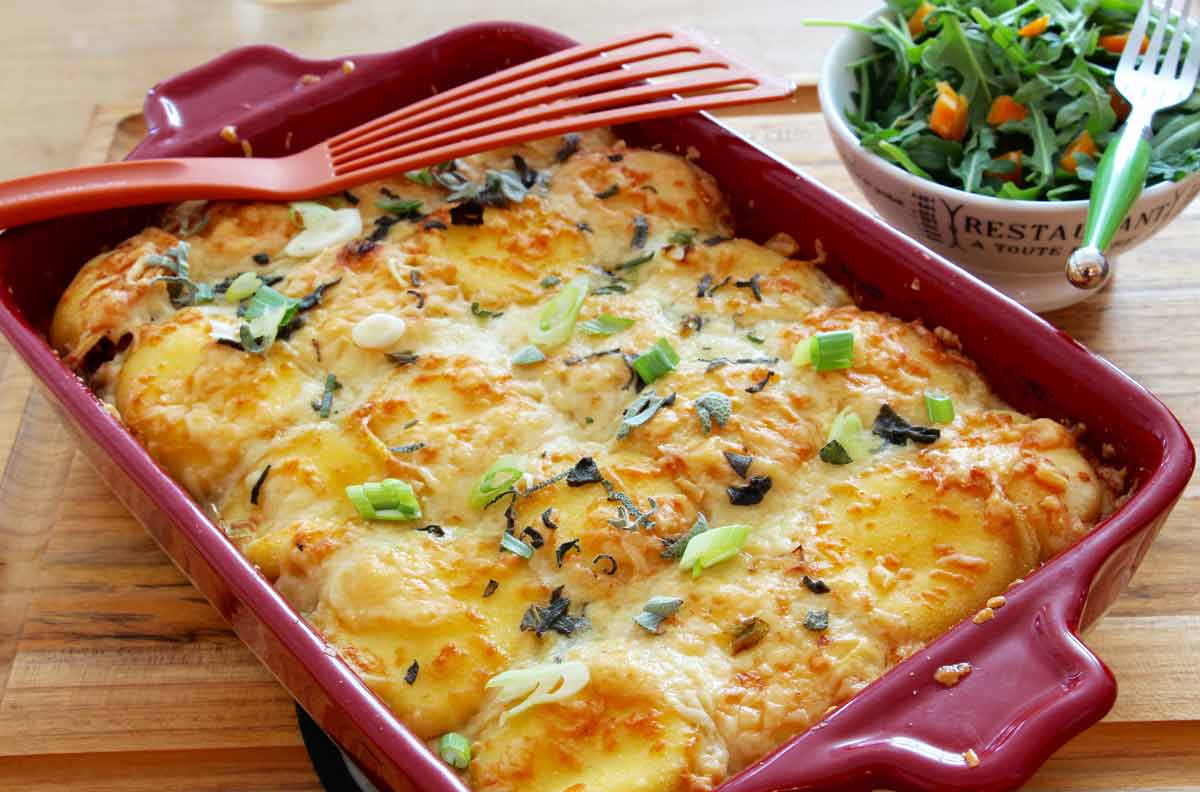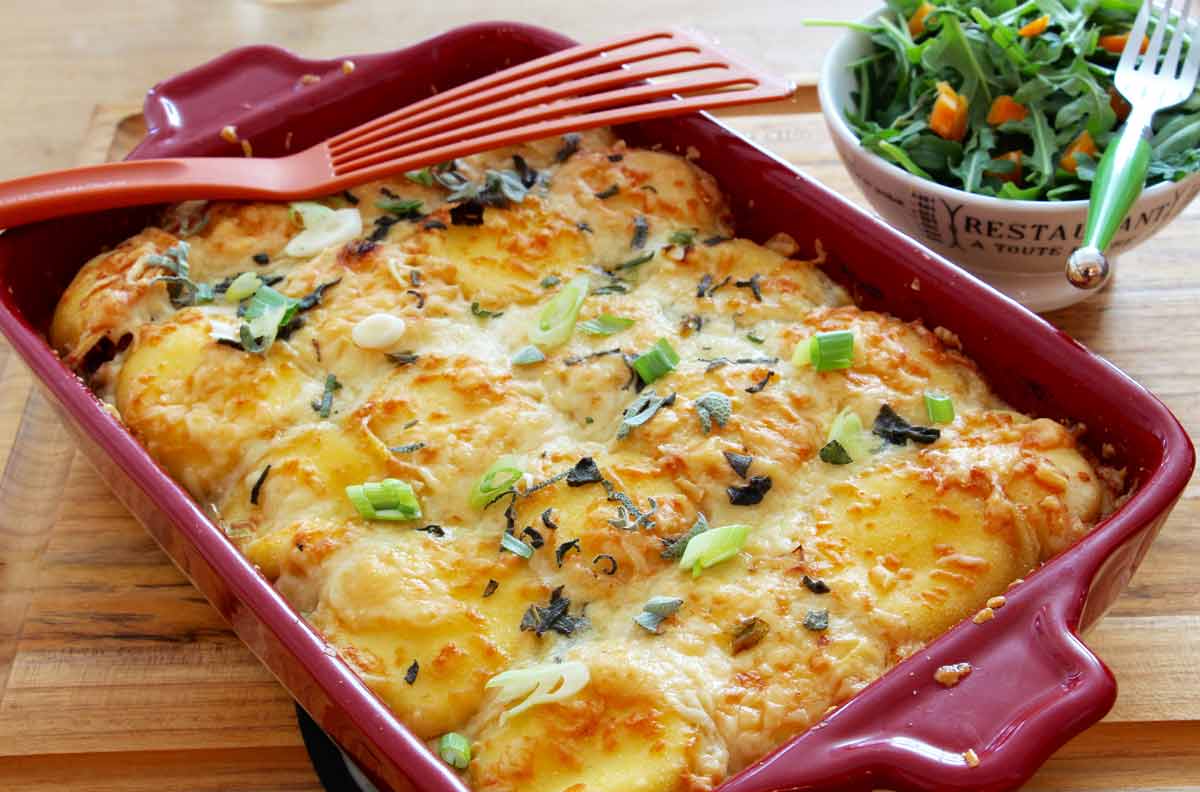 ---
Need Help?: I am so excited to hear how your Lasagna dinner goes and if you have any questions about these recipes,
I am here to help. Just comment below and we can work on your menu together!
---
Here is Your Dash of Gratitude:

---
I am so Grateful for you and hope you are doing awesome today 🙂
With a grateful heart – Jay
---
(Visited 633 times, 1 visits today)
Subscribe for tasty, free recipes!