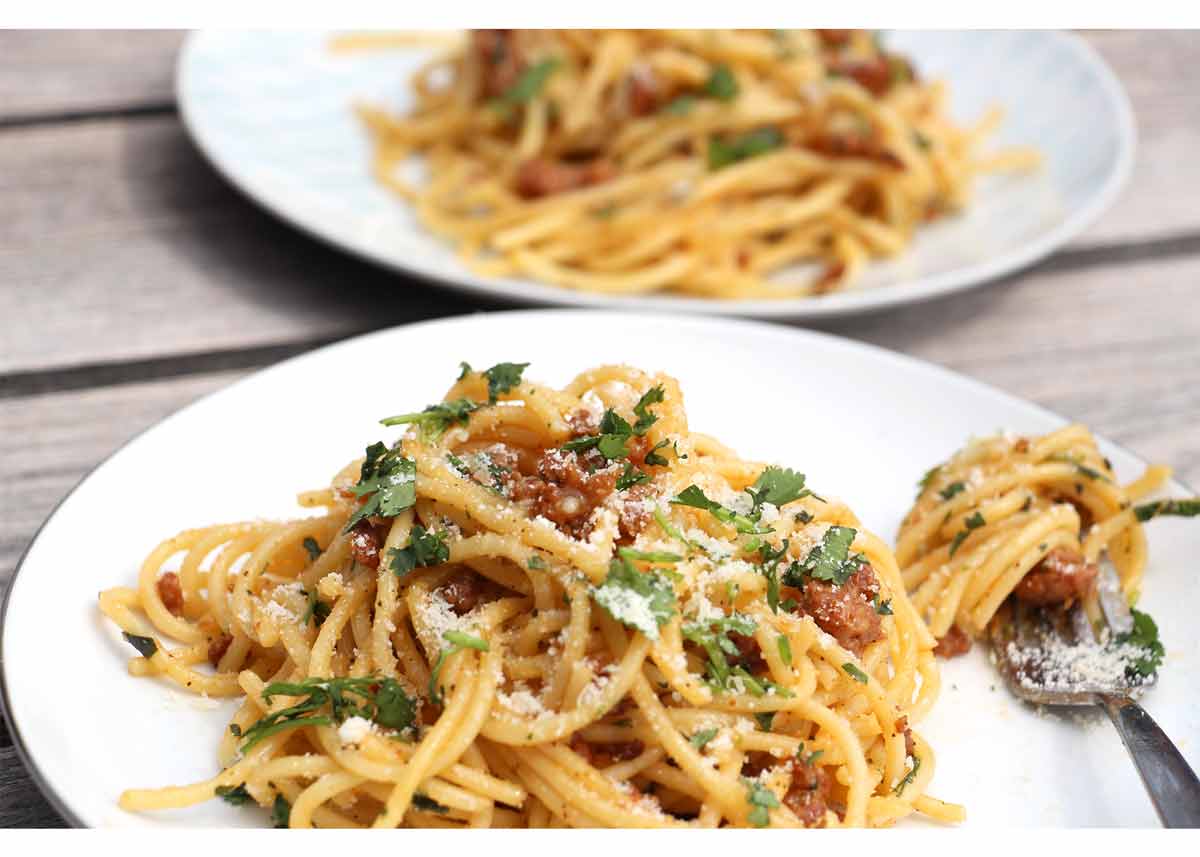 A romantic homemade dinner (and breakfast in bed) is always the way to someone's heart. The key is to make something that is easy so you are not stressed out and tired when you are getting all the googly-eyed looks of thanks for the amazing meal.
Here are some key tips to make sure the dinner is perfectly easy:
Why Pasta is Perfect: Everyone loves pasta, and the one I am going to show you is super easy. Pasta is great because no other sides are needed. If you cook steak, you have to make mashed potato; for fish, a veggie side is needed to feel complete. But a big beautiful steaming bowl of chewy, saucy pasta looks awesome on its own. If your loved one is gluten-free, you can even earn extra points by using wheat-free pastas. So winner winner, pasta dinner!
Cook Together: Practice the recipe or watch the video a couple of times so you look like a food star when you are showing your loved one how this recipe goes. Also, cooking together is fun and you will bond even more.
Buy Dessert: From one home cook to another I have a secret. I cannot bake. Yes, I know I have a food blog but if I had to win someone over by baking, I am going to the bakery. I digress – back to my point on baking. Buy the dessert because you want things to be super easy for you, and being stressed is not romantic at all.
Do not worry about measuring – I got you covered. You definitely want to stay with something super easy and light so that you remember the meal (I might have made that mistake before). Besides tasting crispy, fruity, and bubbly, this simple and sexy drink looks more complicated than it is, so it's sure to impress.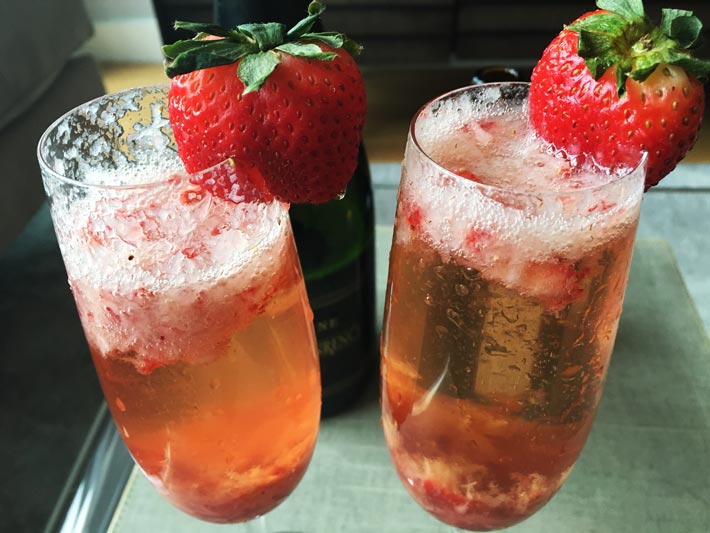 ---
If you don't usually cook, this one is for you: the 5-ingredient main course. The key to making this taste restaurant-quality is the chorizo, which has a very mild spicy bite. In each forkful you get smoky, garlicky, and citrus flavors all in one. The eggs and cheese also make an unbelievably creamy silky sauce that will win over all pasta lovers.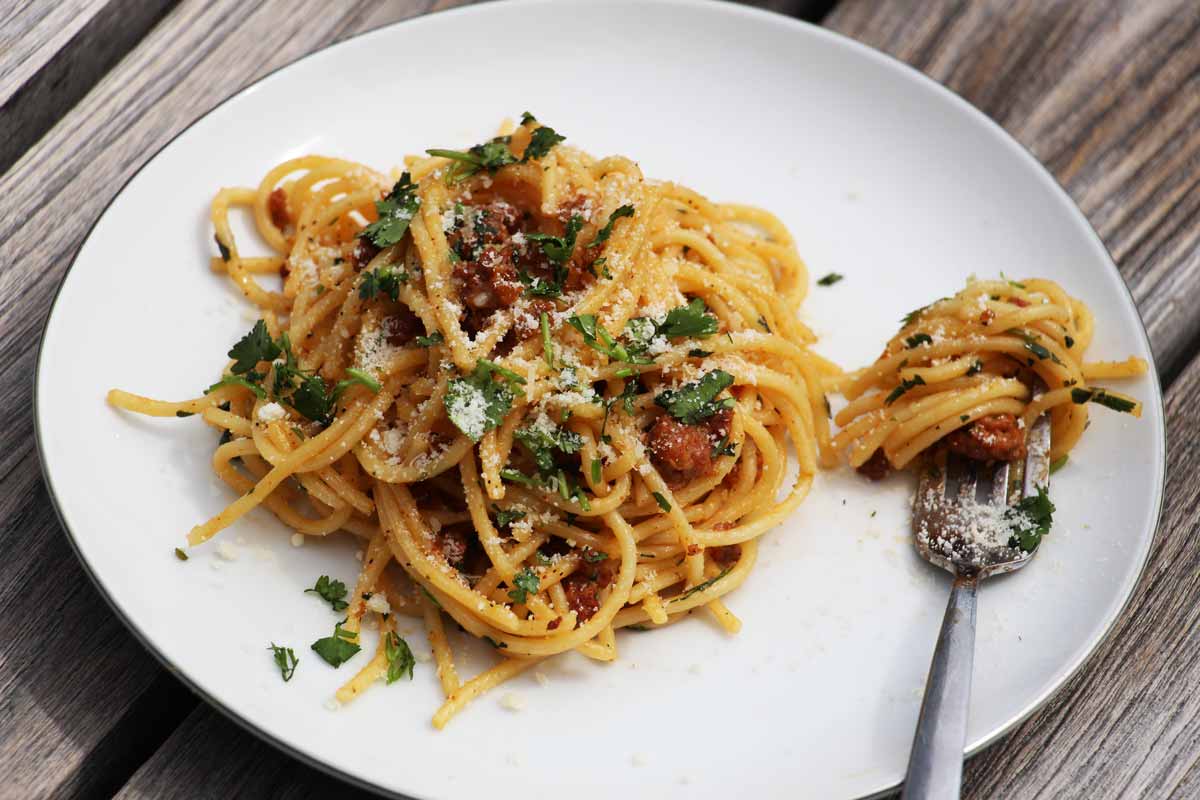 ---
3. BUY Dessert: Sorry folks I am baking challenged but also this is much less stress!
---
This chocolate heart shaped treat is love at first bite. My secret to easy is  frozen pancakes.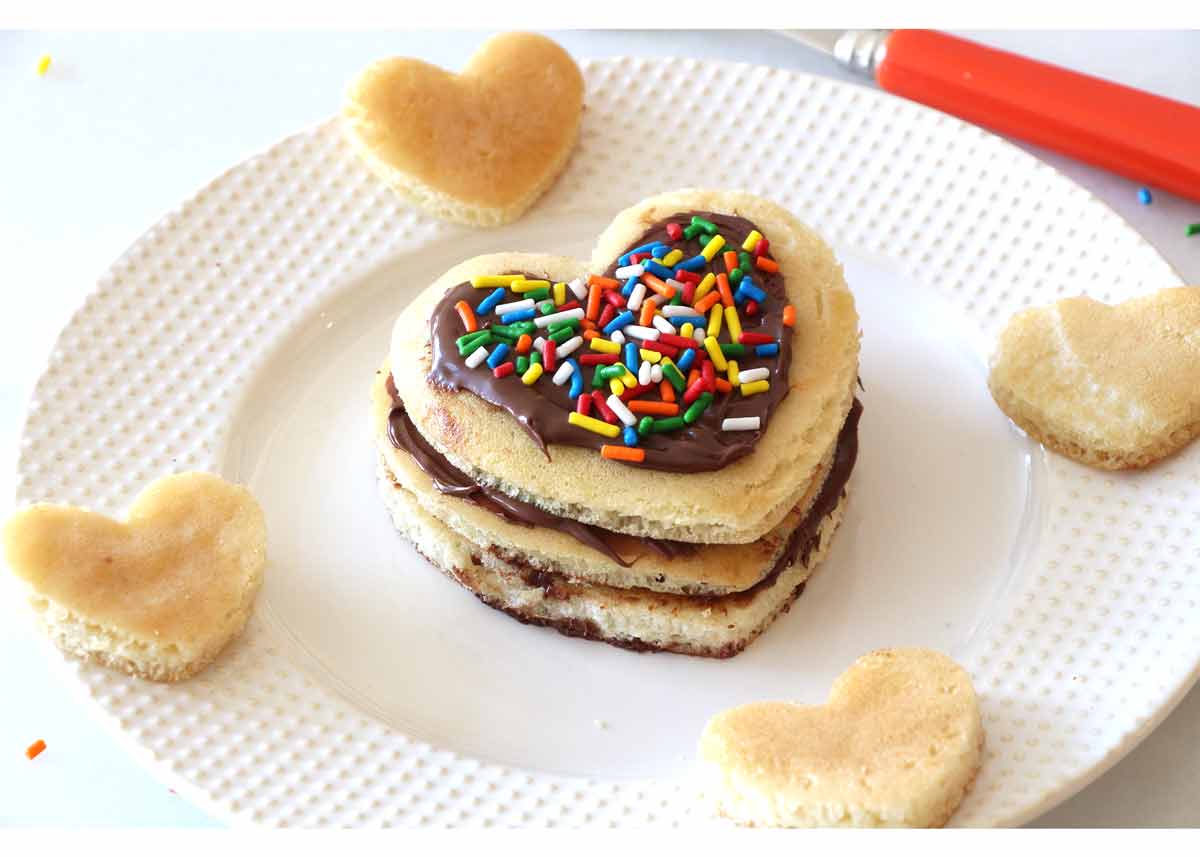 ---
Need Help?: I am so excited to hear how your dinner goes and if you have any questions about these recipes,
I am here to help. Just comment below and we can work on your menu together!
---
Here is Your Dash of Gratitude:
"When you speak from a glowing heart, you can change the world."
---
I am so Grateful for you and hope you are doing awesome today 🙂
With a grateful heart – Jay
---
(Visited 2,473 times, 1 visits today)
Subscribe for tasty, free recipes!