Christmas tortilla chips is a fun holiday appetizer your friends and family will love. Get out your cookie cutters – it's time to make crispy salty holiday tortilla chips.  Just a few quick steps and you have a tasty appetizer for your next party!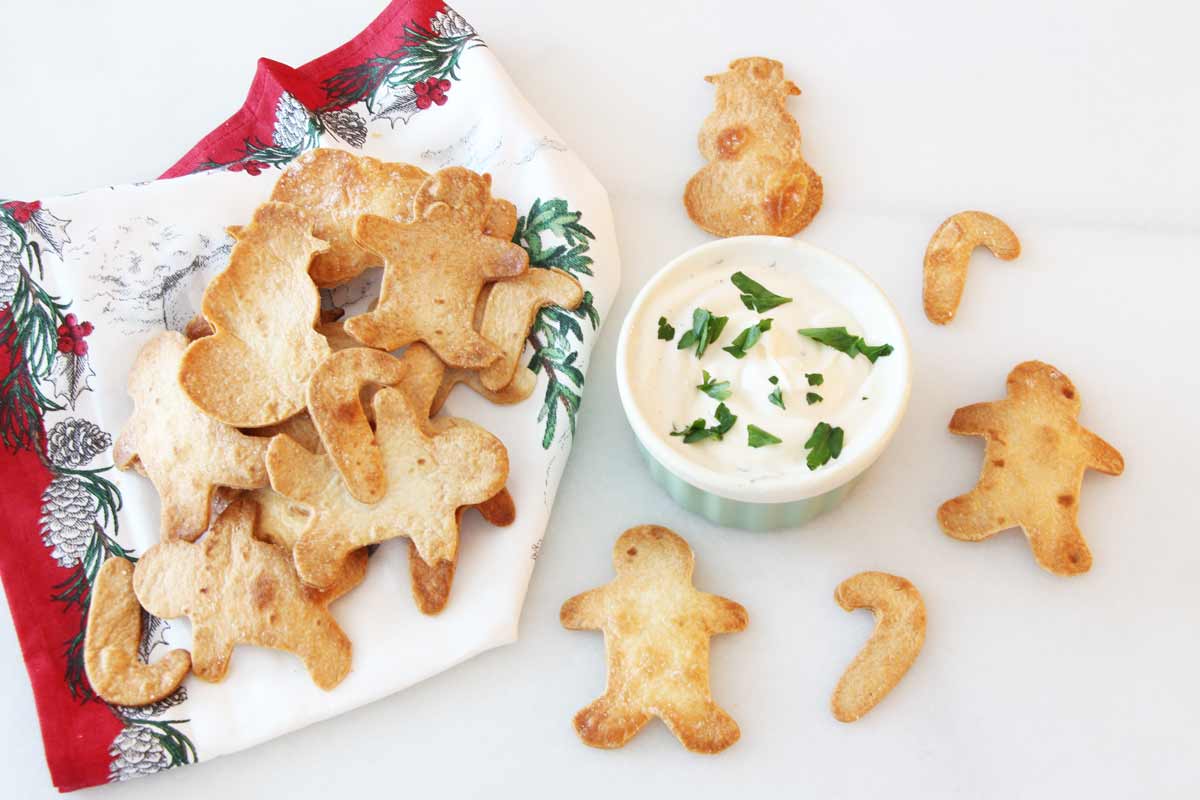 I think santa will love these chips and maybe a vodka on the rocks (He could use a break from the cookies and milk)! I actually made these at Thanksgiving last year so that my family could be my taste testers. Also to see if they thought it was cute. Everyone loved it and the recipe was born. As you know I am super baking challenged. I burn cake lol. So this is crazy easy and fool-proof.
The best part of this recipe is you can make them the day before, do very little work, and when I arrive everyone thinks I am so crafty.
Check out the video above and Happy Holidays!
(Visited 899 times, 1 visits today)
Subscribe for tasty, free recipes!