Growing up, my dad did not cook very often, but once in while he would make me tuna salad. I might be a little biased but I think his version was the best one. It is a delectable creamy, garlicky, crunchy hug. He also used a secret ingredient that is a pantry staple. And because I am obsessed with pasta, I took the opportunity to turn my dad's tuna salad into a pasta dish by throwing in some noodles and veggies.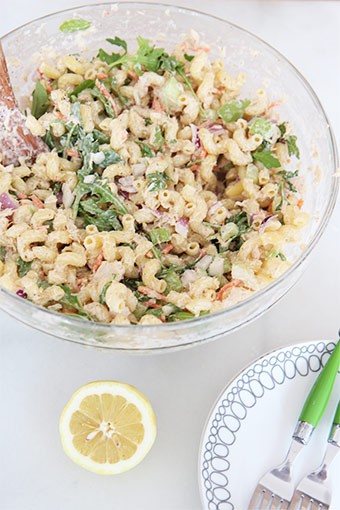 The best part about this tuna pasta salad is that the longer it sits in the fridge, the more flavorful it becomes. Dad, I miss you and dedicate this to you!To all those in Chop Happy land, I hope you smile, laugh, and dance in the kitchen. I am so grateful for you!
If you have any questions, feel free to comment below!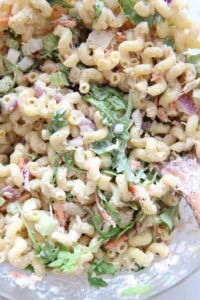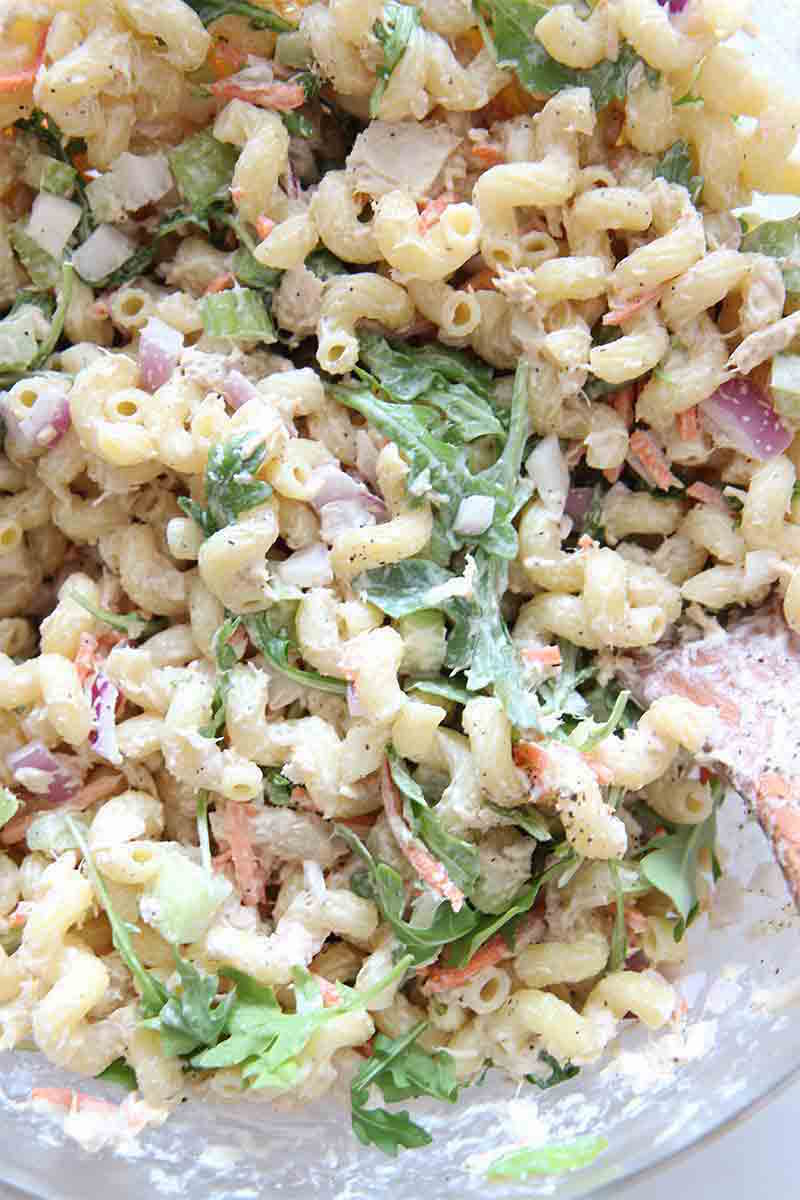 ---
Tips for Amazing Pasta:
Boil your pasta one minute less then package instructions for perfect pasta. It adds a slight chew to the pasta that makes it restaurant quality.

When boiling your pasta add 2 tsp (for 1 pound of pasta )of salt to the water when boiling the pasta. This will add flavor to the pasta.

As always, these recipes are part of my mission to provide you with 2 goals:

To make amazingly simple homemade comfort food.
To learn useful tips to make cooking fun.
---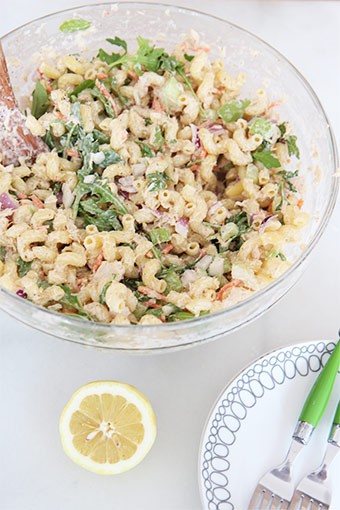 Happy Tuna Pasta Salad Recipe
Ingredients
Tuna Salad Ingredients:
2 cans tuna (drained)
1 cups mayonnaise
1 tsp salt
1 tsp pepper
1 lemon (juice and zest)
1/2 cup carrots (grated)
1 tsp garlic powder
1 red onion (chopped)
3 stalks celery (chopped)
Pasta Salad Ingredients:
1 handful arugula
1 lb elbow pasta (cooked and cooled)
Instructions
First combine all the tuna salad ingredients in a big bowl and mix to combine.

Next add the pasta and arugula to the tuna salad.

Add a tsp salt and tsp pepper to the pasta salad and mix until all the ingredients until combined.

Chill for at least 30 minutes and enjoy.
Your Dash Of Gratitude:

ANY QUESTIONS OR COMMENTS? COMMENT BELOW 🙂
With a grateful heart and an amazing tummy – Jay
(Visited 2,383 times, 1 visits today)
Subscribe for tasty, free recipes!