Creamy hummus carbonara pasta love with out the eggs and cheese!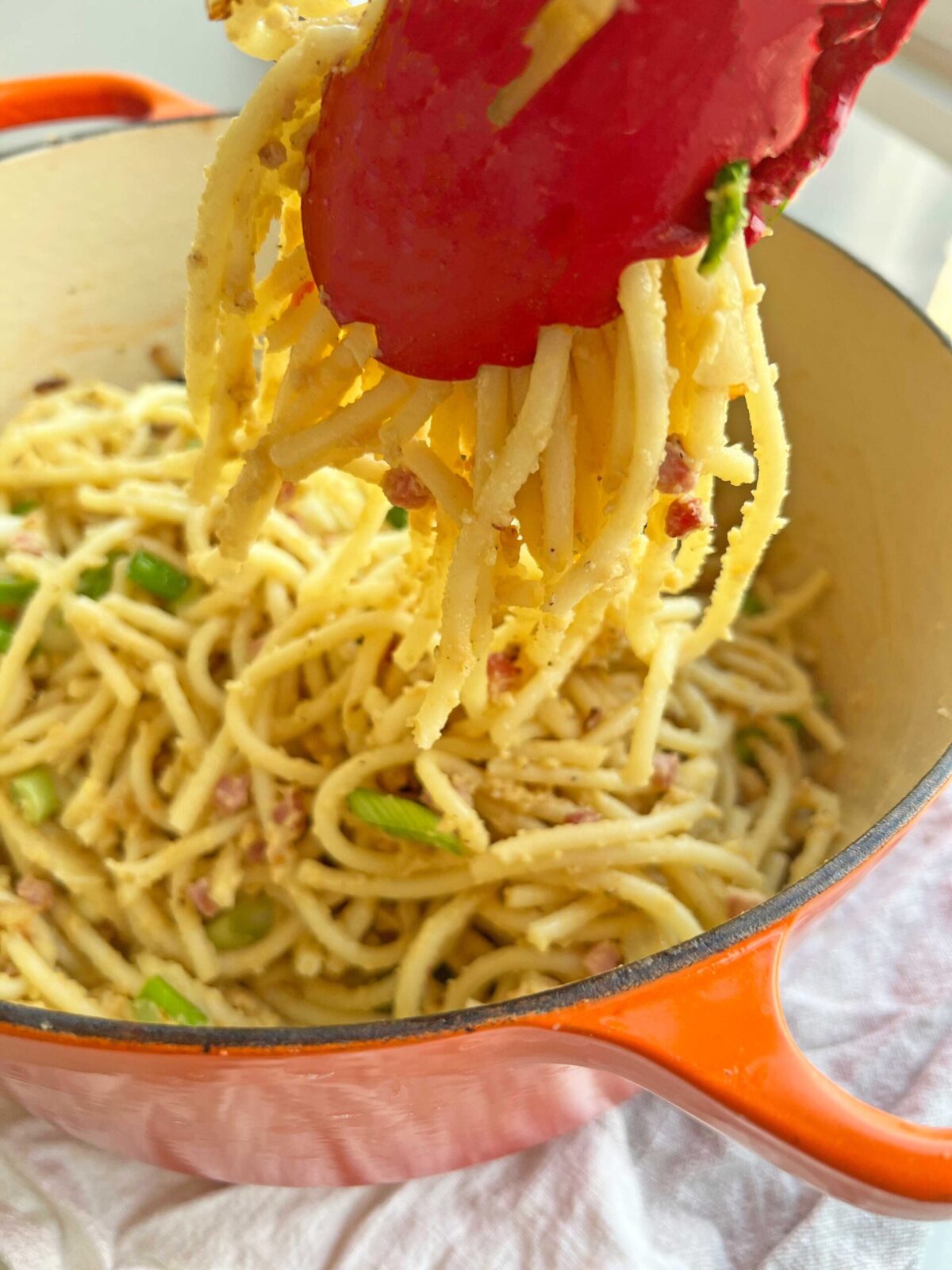 If you want to make carbonara but want to skip the step of mixing the egg and cheese you can make this with hummus. The creamy hummus gives you all the texture and flavor you need with less work. Also, this last longer in the fridge too! I have been obsessed with hummus lately and tried this and cannot believe how good this is! I used roasted garlic hummus from the store but the possibilities are endless. You can use any flavor hummus you like. The key like any pasta dish is to mix the pasta with the pancetta first and then mix the hummus so all the flavors coat the pasta. As you chop listen to the chopping sound, as you stir say what you are grateful for, and as you let the food cook read a gratitude book for self care.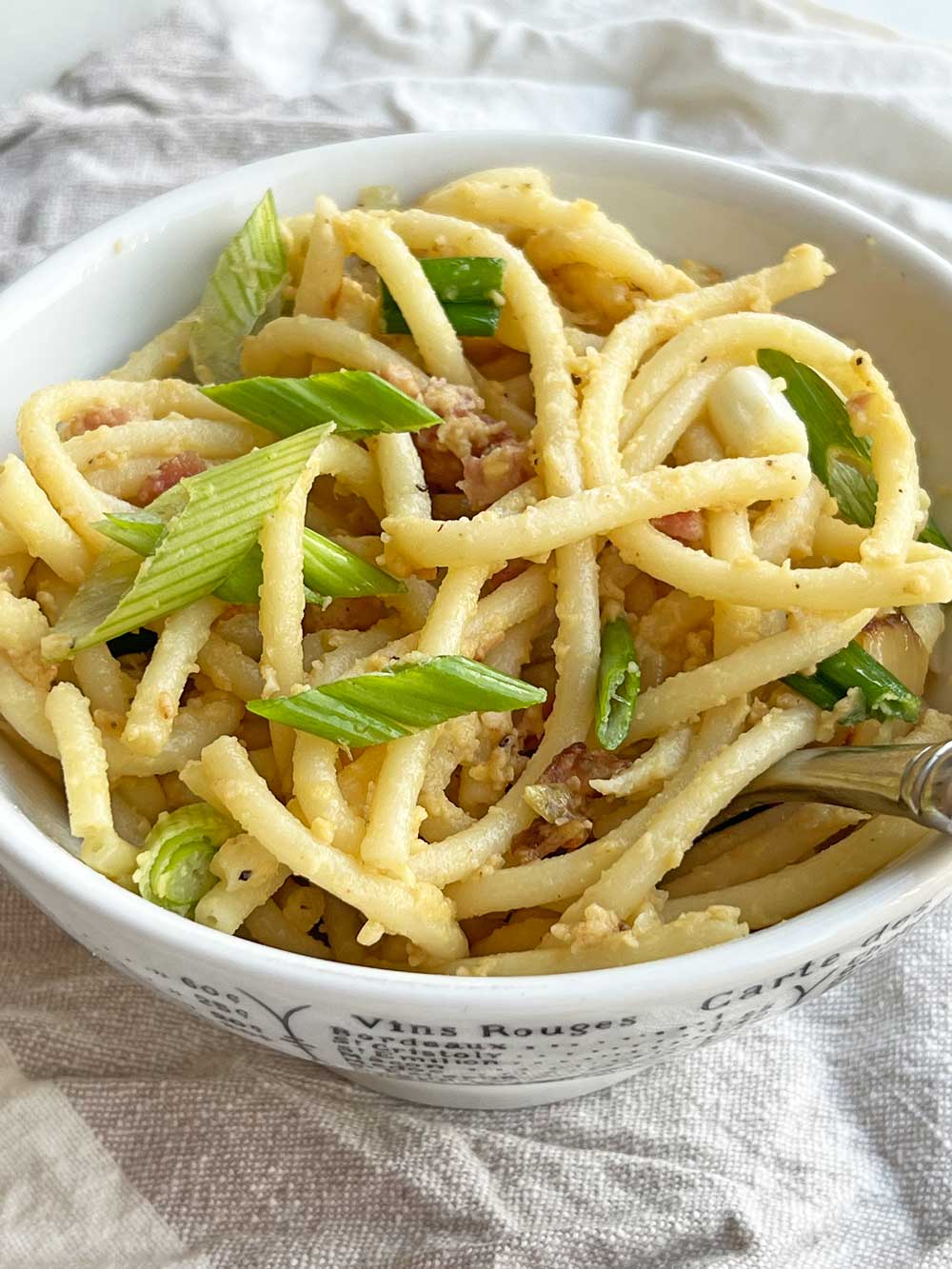 Things You Can Add To This Carbonara:
Add sriracha to make it spicy! Circle around your bowl with sriracha 2 times for mildly spicy.
Add shrimp or chicken for extra hearty protien.
A tablespoon of pesto to make garlicky.
Mix in Calabrian chili paste to feel like you are in Southern Italy!
How To Make Hummus Carbonara Recipe
Ingredients
2 tablespoon olive oil
4 ounce pancetta (diced)
1 onion (chopped)
1 pound pasta (cooked)
10 ounce garlic hummus
3 scallions (chopped)
1 teaspoon black pepper
Instructions
First, heat up oil, onions and pancetta on medium heat in a pot for 3 minutes.

Next, mix in the cooked pasta and stir to combine for 1 minute.

Finally, take pot off the heat and stir in the hummus and scallions. Enjoy!
Click Here to Check Out My Sandwich Cookbook for Busy People!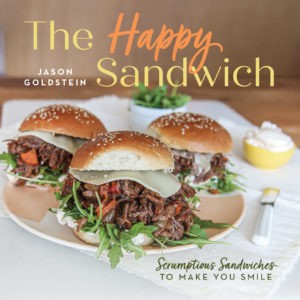 Easy Dinner Recipes For a Busy Day:
With a grateful heart and an amazing carbonara tummy – Jay
This book changed my life and it is how I elevated my home cooking:

Happy carrot soup cooking and I am always grateful to cook with you! If you have any recipes you would love to see on Chop Happy please comment below and I will try to make it just for you! Also I do private Zoom Cooking Classes! Just email me at [email protected] to set up a class.
Any questions feel free to comment or check me out on Instagram and Tiktok: @chophappy!
(Visited 387 times, 1 visits today)
Subscribe for tasty, free recipes!