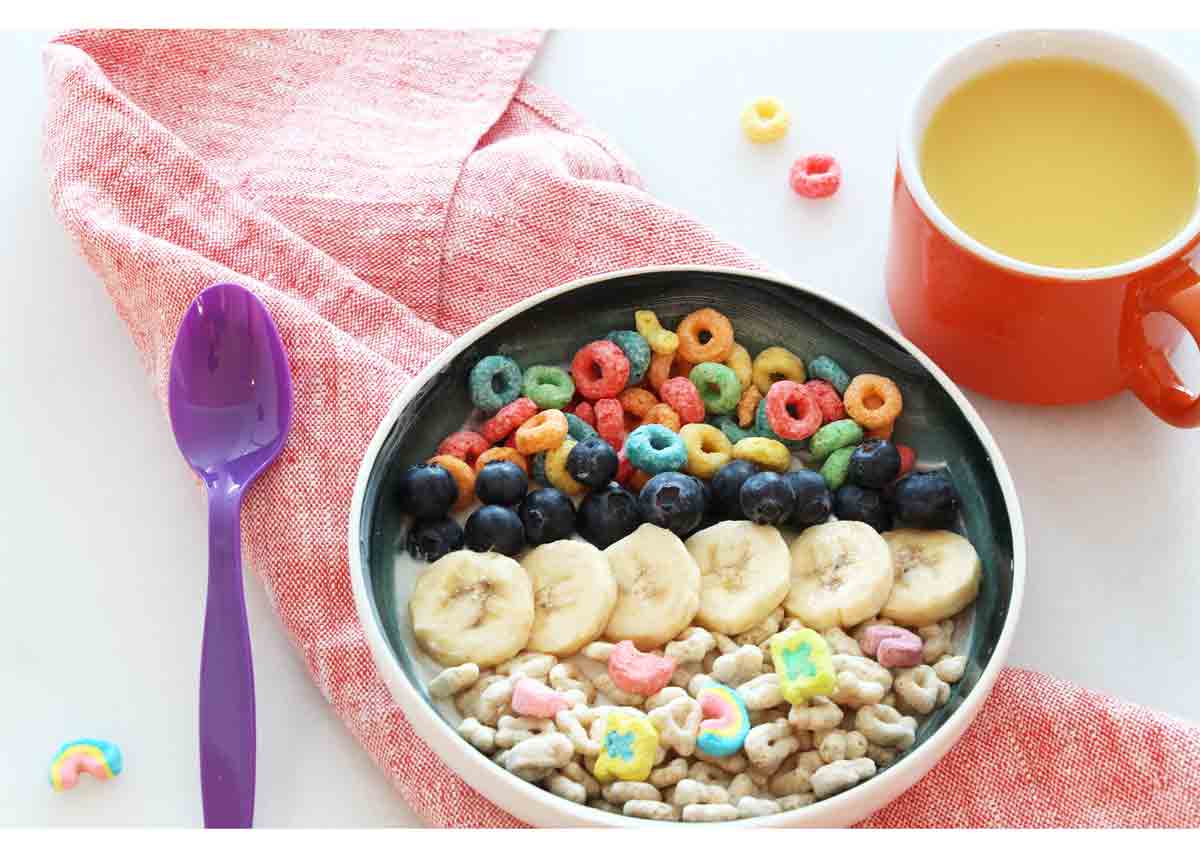 Breakfast is the most important meal of the day, so it shouldn't be boring. I don't know about you but I don't feel like chopping and stirring and mixing early in the morning. Quick is key, and this speedy recipe provides a crunchy, creamy, colorful bowl of yummy fabulousness that's bound to wake up your taste buds.
Fun Cereal Fact: The first cold breakfast cereal was called Granula, and it was invented by James Caleb Jackson 1863 in Upstate New York. (Reference wikipedia)
Did your parents allow you to eat sugar cereal for breakfast? (my mom reads this so I will say thank you for less cavities lol)?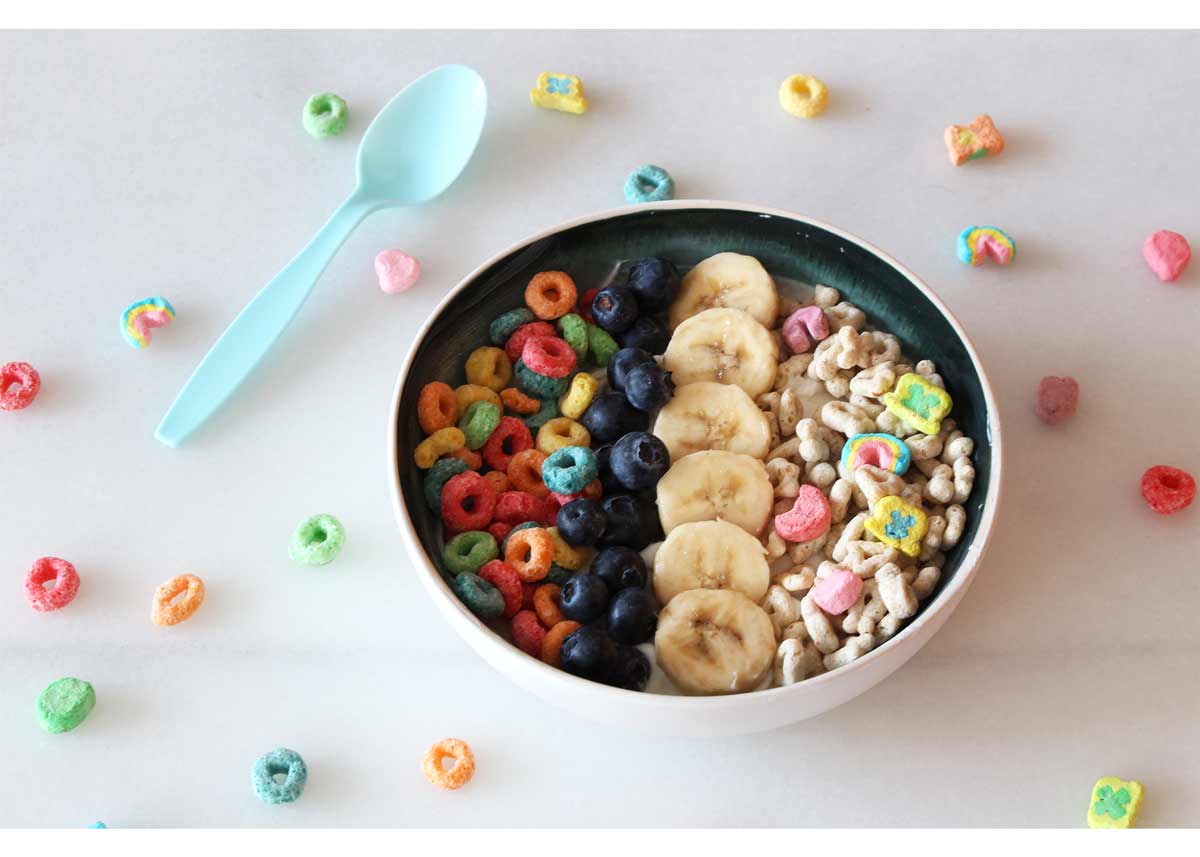 What cereal is your favorite? Mine is cocoa krispies cereal. I love the chocolate crunch and then the bonus chocolate milk it leaves after. I would strategies to try to get as little milk on my spoon so I had lots of chocolate milk to drink at the end.
---
YOUR DASH OF GRATITUDE:
"Every morning when you wake up, say "Thank You" three times. This will start your day with a thankful heart."
ANY QUESTIONS OR COMMENTS? COMMENT BELOW 🙂
With a grateful heart and an amazing tummy – Jay
Happy Morning Breakfast Bowl
Ingredients
Cereal Bowl Ingredients
2 cups favorite flavored yogurt (or lavender yogurt recipe follows)
1 cup fruit loops cereal
1 cup luck charms cereal
1 banana cut into slices
1/2 cup blueberries
Lavender Yogurt Ingredients
1 tsp Lavender dried (make sure it is cooking lavender)
2 cups plain Greek yogurt
3 tbsp honey
Instructions
Happy Morning Breakfast Bowl
Note: This recipe makes 2 servings so divide above ingredients into 2 bowls.

Place 1 cup of lavender yogurt (or favorite yogurt) in your favorite cereal bowl. Now like a rainbow of yummy place the fruit and cereal on top in pretty rows. Feel free to change up cereals to your favorite brand
Lavender Yogurt
First place the yogurt and lavender in bowl and mix.

Next refrigerate overnight. Then add the honey mix and enjoy.
Notes
Remember your fabulous!
(Visited 1,426 times, 1 visits today)
Subscribe for tasty, free recipes!