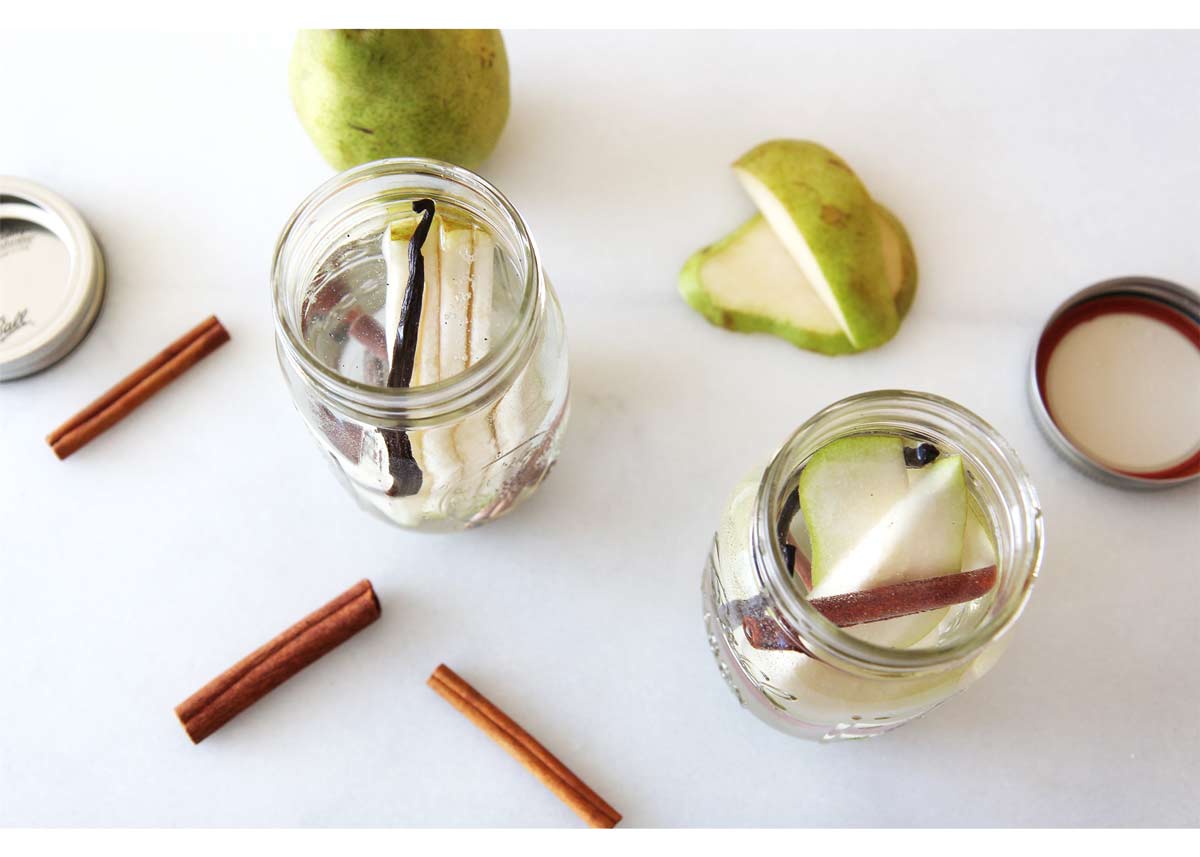 This is a detox water recipe that also chills you out and makes life healthier and more zen. As we eat all the yummy stews and meatloaf, it's time to get our bodies ready for spring and there is no better way than detox water. It flushes the system, makes the antioxidants rock the house, and helps our bodies ready for those summer burgers.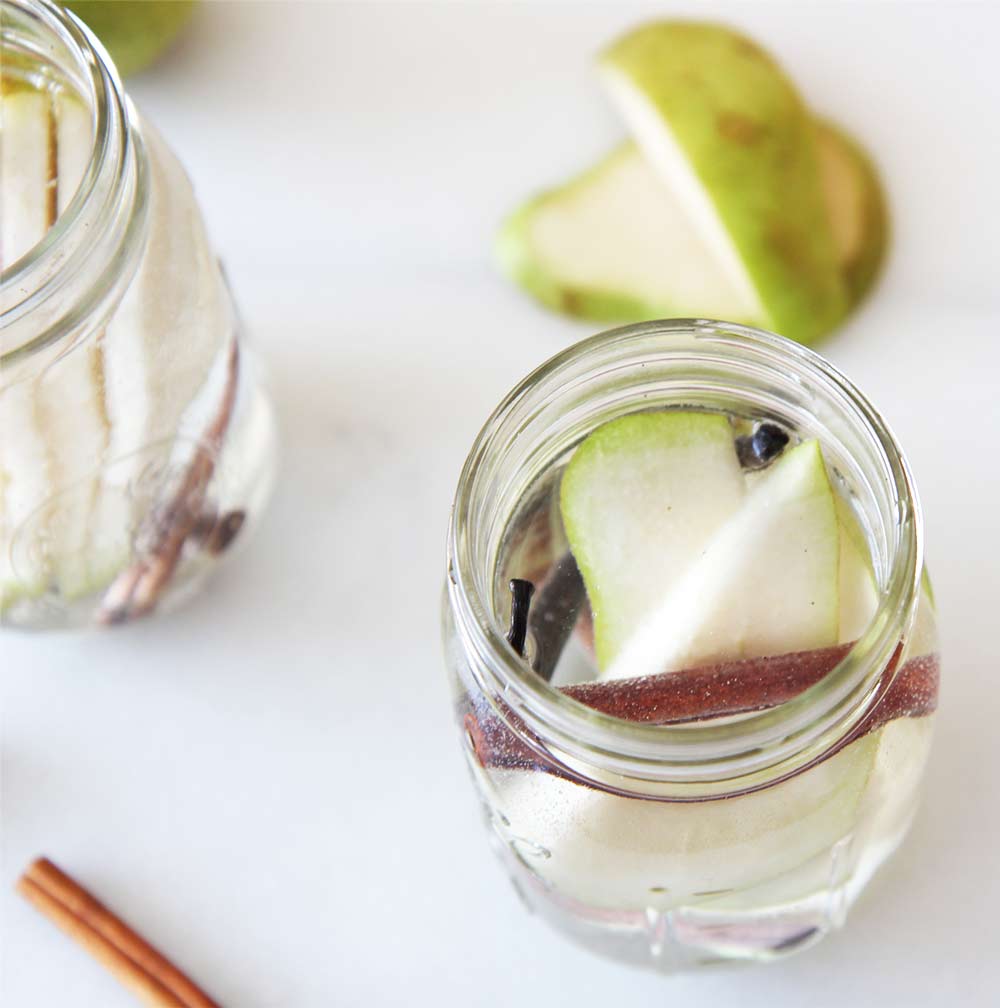 I love making infused waters and especially ones that are good for our health. I do have 2 happy rules though. First it has to taste super yummy and not feel healthy. Secondly, I love a twist to make life more happy. In this case the vanilla and cinnamon have calming properties that will chill you out. I sometimes even add a drop of lavender extract (make sure its cooking lavender).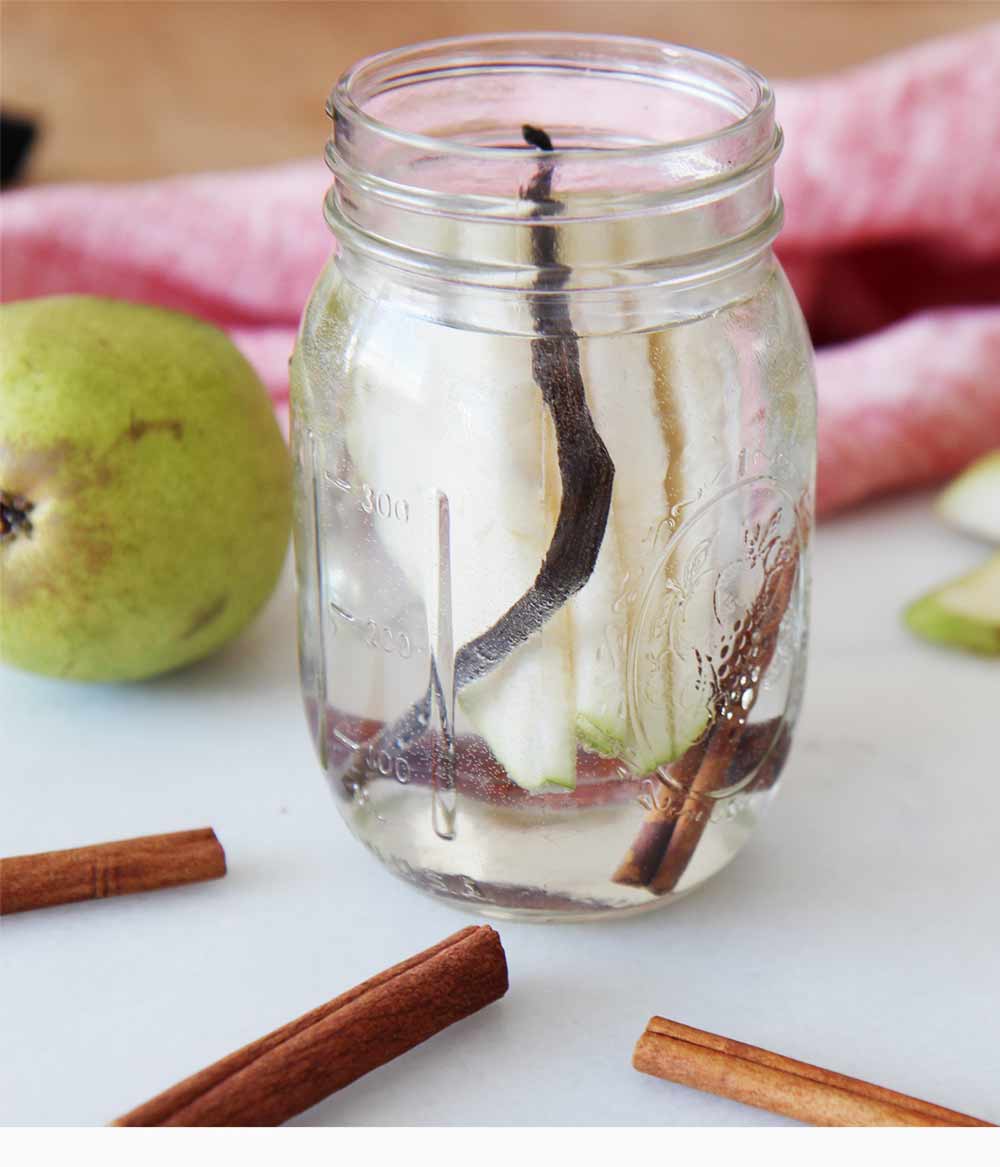 As you take a sip of this refreshing water learn what each thing does for your health:
Pears not just yummy: Pears have amazing health benefits besides not being bacon lol. They are super high in fiber which keeps you full longer. They have lots of Vitamins like C, K, B6 that helps immune system and keeps body working at its optimal self. Basically it is an immune booster and that is a great way to detox the winter.
Cinnamon warms your heart and your body: Some say this spice is a super spice and even one of the top in health benefits. I love it because the warming flavor makes things more calm and comforting. Also it lower your blood pressure and is high in antioxidants too.
Vanilla: Is one of my favorites. It just makes everything taste so sweet, warm, and magically delicious. But Also is super antioxidant and ant inflammatory. Also did I mention is so darn tasty.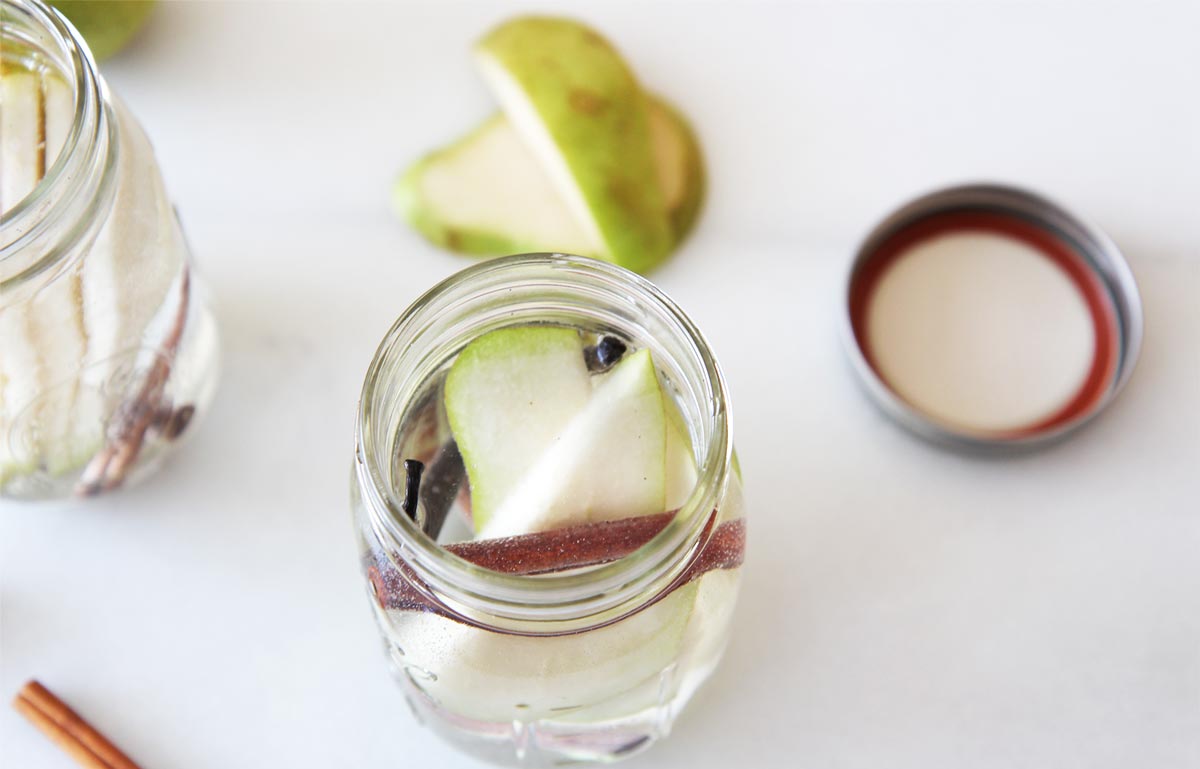 ---
YOUR DASH OF GRATITUDE:

---
Calming Winter Detox Water
Detox water recipe that also chills you out and makes life healthier and more zen.
Ingredients
1 pear cut into slices
1 vanilla pod cut down the middle to expose seeds
2 cinnamon sticks
water enough to fill to the top
Instructions
Place all above ingredients in a medium mason jar. (If you use a water jug add double the ingredients above). But lid on tight or wrap with saran wrap.

Next, leave in fridge at least an hour to overnight.

Finally enjoy the calming, warming detox water.
Notes
You can also add a drop of food grade lavender to the water to enhance the calmness.  
ANY QUESTIONS OR COMMENTS? COMMENT BELOW 🙂
With a grateful heart and an amazing tummy – Jay
(Visited 1,675 times, 1 visits today)
Subscribe for tasty, free recipes!