Transforming frozen fries into taco fries is as easy as fries, pantry seasonings, salsa, cheese, and a sheet pan.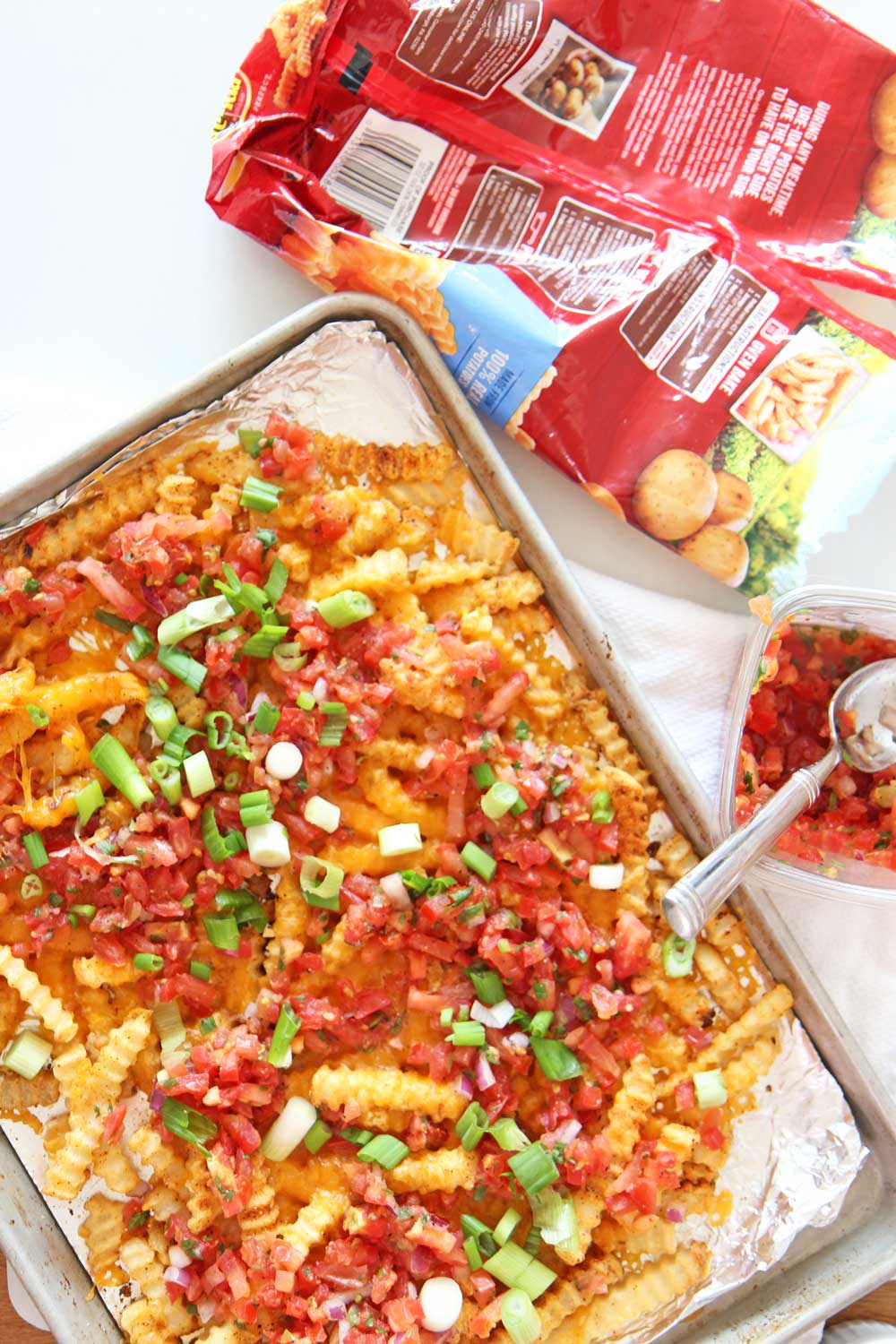 Frozen fries, jarred salsa, cheese,
chili seasoning
and scallions makes up easy loaded taco fries. You can use any substitutes you have in your kitchen. Even use tortilla chips instead of fries. The best part is the sheet pan acts as the cooking vessel and platter for you dinner. So not  so many dished to clean up. Tom and I bring the sheet tray right to the coffee table and eat the fries while binge watching Food Network. I sparkle up these fries with flavor with my favorite pantry seasoning,
chili seasoning
. It has smokey cumin, sweet paprika, and garlic love. If you do not have chili seasoning then use taco seasoning instead or mix up your own pantry seasoning blend. Also, buy chunky salsa or pico so that there are more chunks and less liquid. Other ingredients you can add are cilantro, lines, pickled jalapeños or anything you can shop in your fridge and pantry. The possibilities are endless! Most important make life easy in the kitchen and have fun!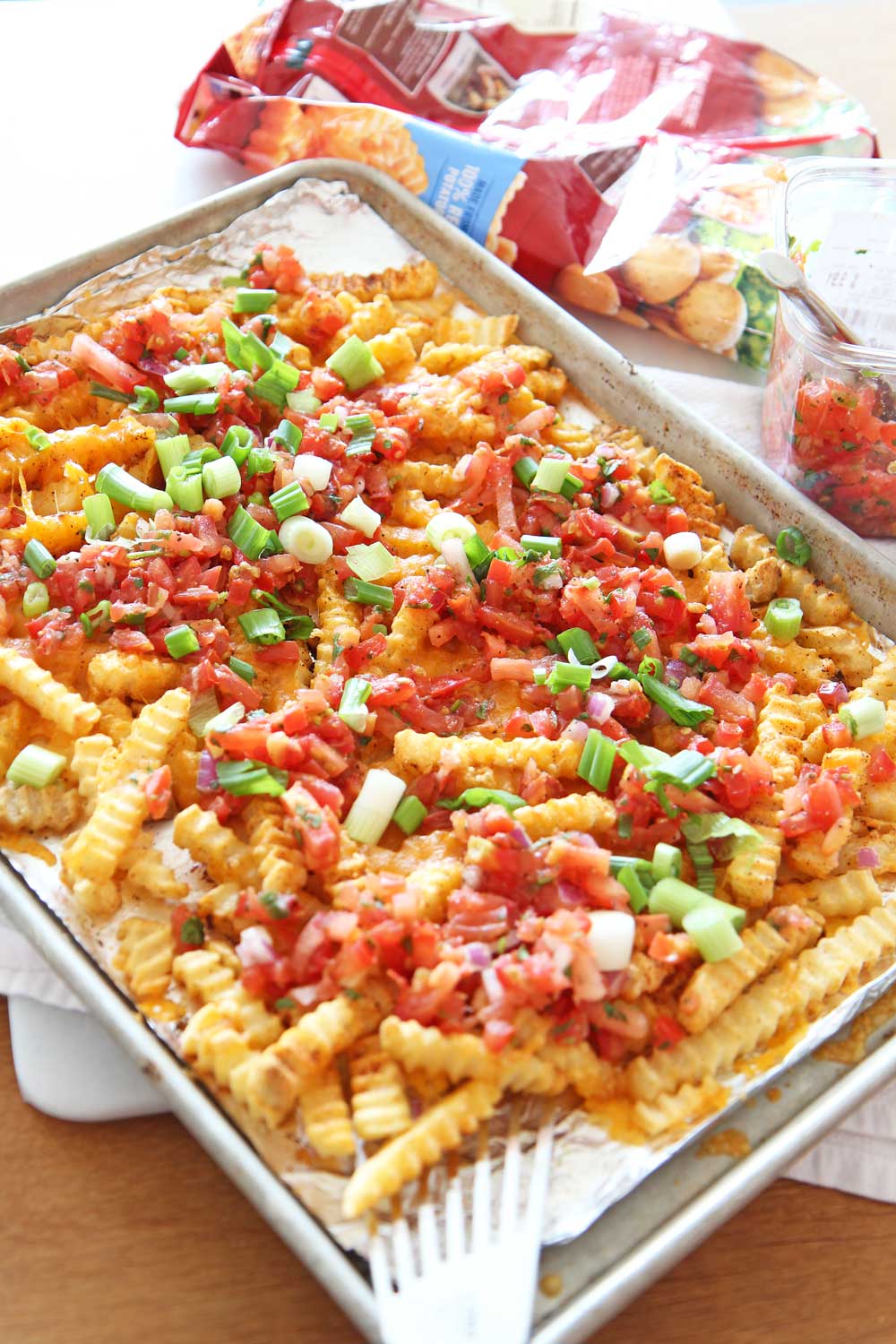 This recipe was also featured on
The Daily Meal!
 I am so grateful that they used my recipe! They came to my apartment and filmed me making this fun recipe and then we eat the fries. It was so fun and I am grateful to have their support. See the amazing video they did below.
Recipe Hack / Cooking Tips:
Store Bought Items: There is nothing wrong with getting pre-packaged frozen food. I stock my freezer with fries, peas, broccoli, and frozen ravioli. Frozen foods make life so much easier. I think there is a time for fresh and a time to get dinner on the table on a busy day. For fries I love to cook them with taco seasoning, cinnamon sugar (dessert fries), or even grill seasoning to make awesome recipes. I even like to use frozen ravioli in place of lasagna noodles so I can skip boiling pasta. The frozen ravioli cook with the sauce and cheese and saves time.
Leftover Potatoes Becomes Frozen Fries: If you have leftover potatoes. Cut them into fries, boil them for 10 minutes (start the timer when the water boils), and then freeze the fries on sheet pan. Once they are frozen put them in a ziplock bag and store until ready to cook. Just like store bought frozen fries, cook frozen from the freezer onto a sheet pan. Cook 400 degrees for 15 minutes. 
Fry Making Hack: Use an apple slicer to make fries in one push. 

Things you will need:
Watch This Video On How To Make This (video filmed by The Daily Meal):
How to Transform Frozen Fries Into Loaded Taco Fries
Ingredients
1 bag  frozen french fries
1 tablespoon chili powder (or taco seasoning)
2 cups cheddar cheese
2 cups chuncky salsa (drained)
3 scallions (chopped)
1 teaspoon salt
Instructions
Preheat oven to frozen fries package instructions.

First line a sheet pan with aluminum foil. Spread the fries on the pan. Sprinkle chili powder and salt over the fries and mix with hands. Make sure the fries are spread out evenly. 

Next, bake according to package instructions.

Now, remove from oven and cover the fries with cheddar cheese. Feel free to use any other cheeses such as pepper jack, Oaxacan, etc. Bake again until cheese melts, about 5 minutes.

Finally, spread salsa onto the fries and garnish with scallions.
Other Easy Fries Recipes:
Any question comment below or email! I love helping change the recipe!
My Favorite Ways To Save Money In The Kitchen: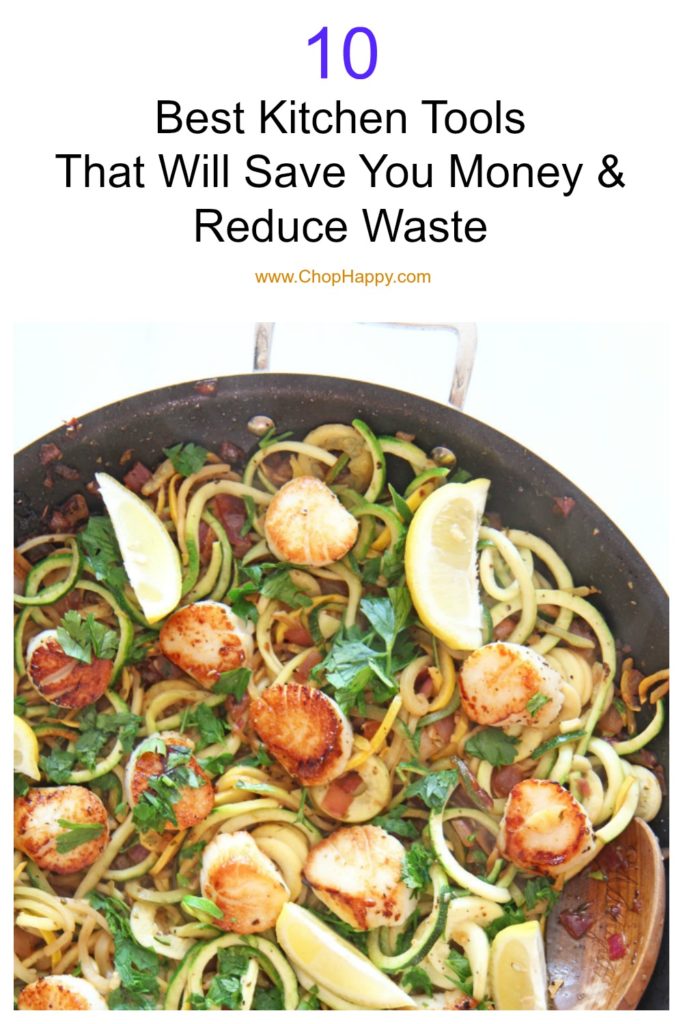 Check Out This book! It changed my life and keeps me centered:
ANY QUESTIONS OR COMMENTS? COMMENT BELOW 🙂
With a grateful heart and an amazing tummy – Jay
(Visited 1,944 times, 1 visits today)
Subscribe for tasty, free recipes!