Crispy garlicky potato latkes with soo much less work or clean up!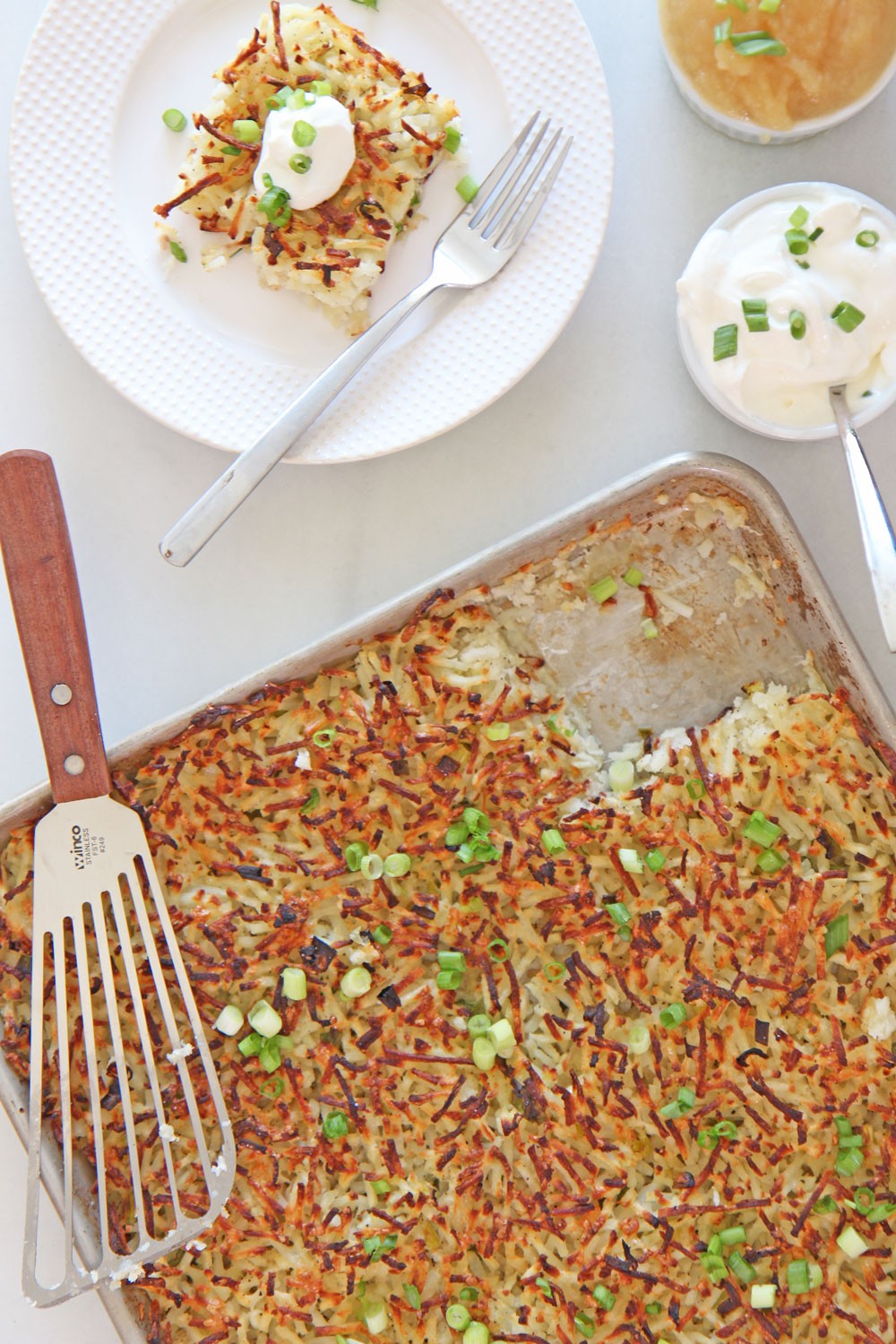 If you asked me what food from my childhood can bring sunshine on a cloudy day, that would be Mama Goldstein's potato pancakes. They have this salty crunchy outside and fluffy garlic buttery inside. The only thing my family cant agree on is weather to top them with sour cream or apple sauce. I am team apple sauce! Sometimes amazing food is very labor intensive. My mom would spend all morning grating and squeezing water out of potatoes. Then frying pancakes for hours. The kitchen would smell amazing but also lots of oil all over the kitchen. So I took her recipe with a small tweak to make it work for the sheet tray and this recipe was born. Also, this is gluten free because no flour in this recipe. There is a cheesy ingredient to make sure the pancake holds.
I use pre-grated frozen potatoes so no grating or squeezing water out, make 1 giant pancake to save time, and no frying (so no grease all over the kitchen). Hope each crunchy bite makes you smile and I am so grateful for you to try this recipe! Cheers to recipes that celebrate you!
Recipe Hack:
No more grating! Use frozen grated potatoes (hash browns). Less stress making these potato latkes.
Make one giant pancake in sheet pan. One and done so no frying for hours.
No greasy kitchen! Everything cooks in the oven so no oil splattering!
Watch how to make this awesome potato recipe: 
Huge Sheet Pan Potato Pancake (Latkes)
Ingredients
3 pounds grated hash browns (defrosted)
1 egg
2 cups white sharp cheddar cheese (grated) (1 1/2 cups in mixture and 1/2 cup to top)
1 tablespoon garlic powder
3 tablespoons grated onion
4 scallions (chopped)
2 teaspoons salt
2 teaspoons pepper
cooking spray
Instructions
First, preheat oven to 425 degrees. Also, add sheet tray so it heats up.

Now, in a bowl mix all the above ingredients (reserving 1/2 cup cheese).

Next, take sheet pan out of oven (use oven gloves it will be hot) and spray well with cooking spray.

Now, add all the potato mixture evenly dividing in sheet pan. Then sprinkle remaining cheese on top.

Next, spray cooking spray all over top of potatoes and place in oven on middle rack 25 minutes.

Now, place on top rack and raise heat to 500. Cook 10-15 minutes or until top browns.

Finally, sprinkle with salt and cut into small pancakes.
If need any modifications to this recipe just comment below or email! I love helping change the recipe!
My Favorite Ways To Add More Gratitude In My Life: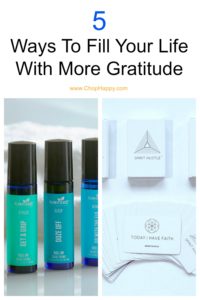 Totally Recommend This Food Processor:
Check Out This book! It changed my life and keeps me centered:
ANY QUESTIONS OR COMMENTS? COMMENT BELOW 🙂
With a grateful heart and an amazing tummy – Jay
(Visited 2,772 times, 1 visits today)
Subscribe for tasty, free recipes!