Cheesy, buttery, and fluffy buffalo mashed potatoes made in the slow cooker!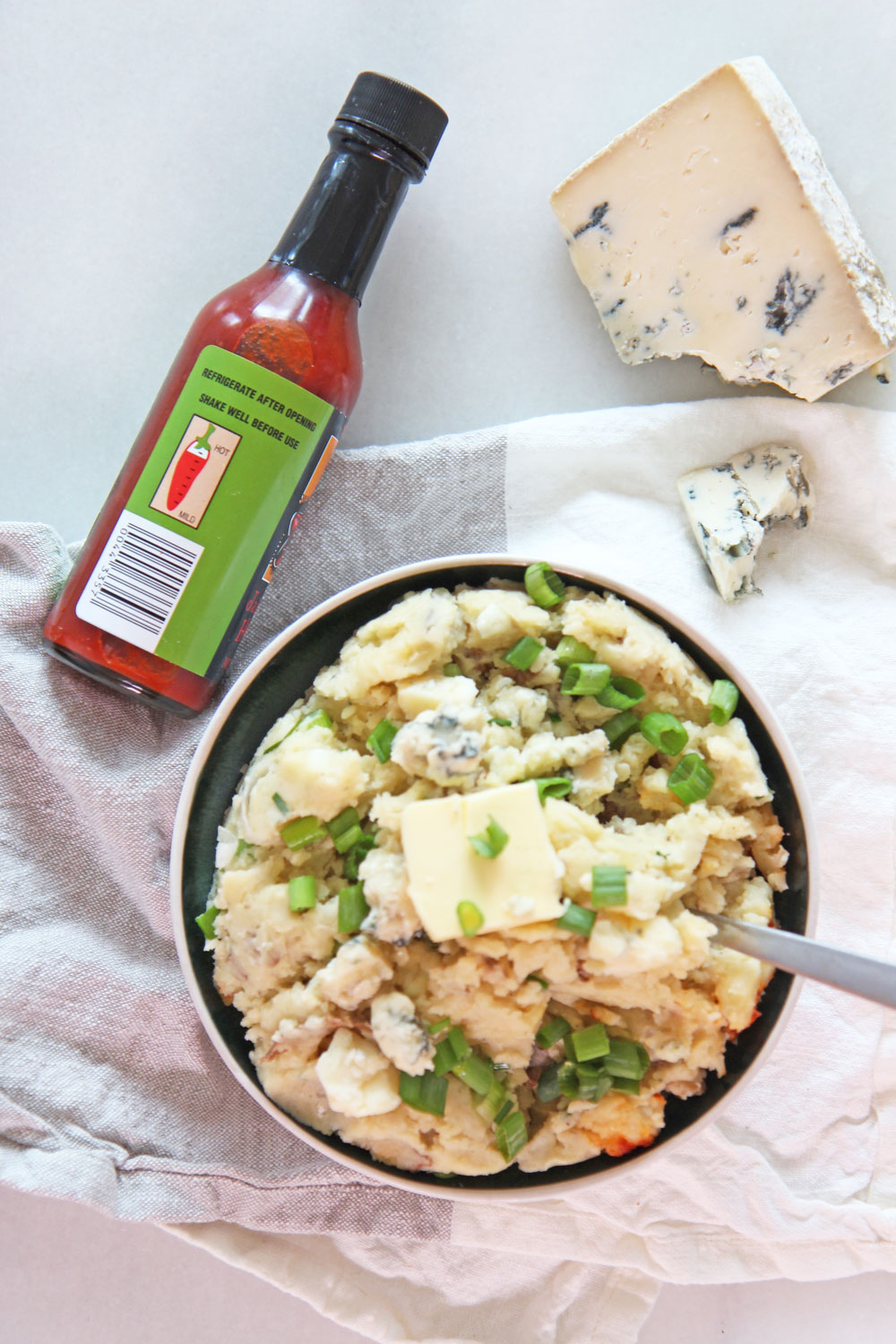 When life gets overwhelming stop and take a deep breath. Then say "I know I got this!" I find that when we take a second to reset, we are able to enjoy the small wins in our day. Like buttery cheesy Buffalo mashed potatoes wins lol!  Also, I always say you can find extra time for yourself  by making dinner in a slow cooker. It is your personal chef. You drop the food in and come home to warm mashed potato yum! Hope this recipe changes your routine and makes you happy!
In fact the slow cooker is also perfect to keep mashed potatoes warm. Make them a day or 2 in advance and you can put them on the warm setting with a dash of liquid. This way one less thing to heat up! I believe in you and am cheering you on!
Happy Cooking and cheers to recipes that celebrate you!
Recipe Hack/Cooking Tips:
Yukon Gold Potatoes save time because no need to peel. The skins are soft and thin so easy to eat. 
Use chicken broth instead of water! Replacing the water with broth makes them even more soaked up with flavor.
Salt the potatoes after water boils. If salt before there is a boil the salt stays at the bottom of pot and the potatoes are not seasoned well!
Cut the potatoes small. The smaller you cut the more evenly cooked and faster they cook.
Make  this a vegetarian recipe. Use mushroom or vegetable broth instead of chicken broth.
Watch how to make this easy chili recipe: 
Slow Cooker Buffalo Mashed Potatoes
Ingredients
3 pounds Yukon gold potatoes
1/4 cup chicken broth
5 tablespoons butter
1 tablespoon salt
1 tablespoon pepper
1 tablespoon garlic powder
1/2 cup sour cream
1 tablespoon chives
3 scallions (chopped)
1/2 cup blue cheese
Buffalo Sauce Ingredients
1/2 stick butter (melted)
1/4 cup hot sauce
1 teaspoon apple cider vinegar
1/2 teaspoon salt
Instructions
First, place the potatoes, chicken broth, 1 tablespoon salt/pepper, garlic powder, and butter in the slow cooker. Cover and cook on low for 4 hours and 30 minutes.

Next, drain extra liquid, add sour cream, and chives. Mash lightly until the potatoes are a chunky mash.

Now, mix buffalo sauce ingredients and add to potatoes. Also, add blue cheese and scallions.

Finally, Mix all ingredients together and enjoy!
If need any modifications to this recipe just comment below or email! I love helping change the recipe!
My Favorite Ways To Add More Gratitude In My Life: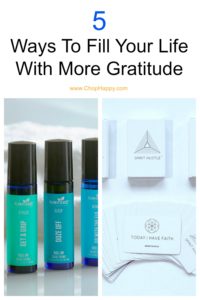 Totally Recommend This Food Processor:
Check Out This book! It changed my life and keeps me centered:
ANY QUESTIONS OR COMMENTS? COMMENT BELOW 🙂
With a grateful heart and an amazing tummy – Jay
(Visited 813 times, 1 visits today)
Subscribe for tasty, free recipes!