This Mexican Pork Bowl is warmth in slurpily delicious noodle form. Sometimes the easiest recipes are the most crave-worthy, and this one literally takes 10 minutes and only a few ingredients.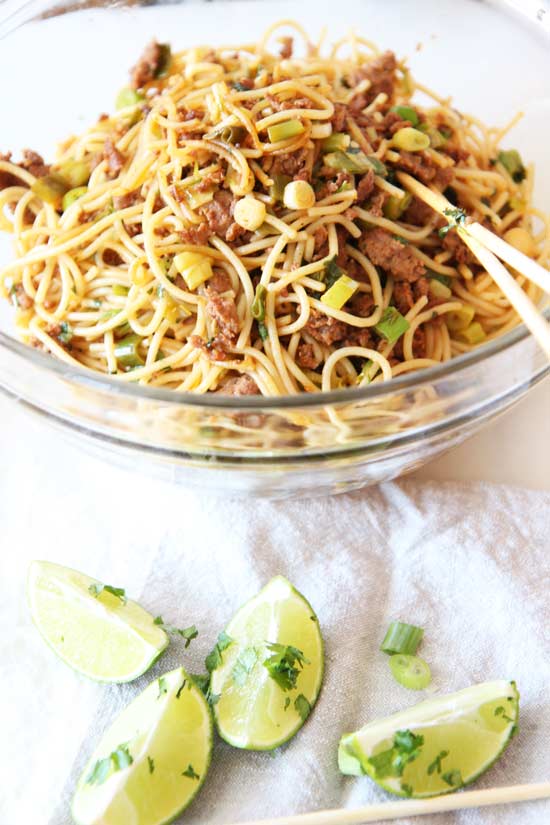 Although we live in the food paradise known as NYC, getting really good Mexican food can be a challenge (to my fellow New Yorkers, please recommend an awesome place if you do not agree with me). So Tom and I eat Mexican food mostly at home, which is fun for me because I can experiment with my recipes. I was inspired to combine my two favorite take-out dinners, spicy Mexican food and noodles, to create this amazing dinner.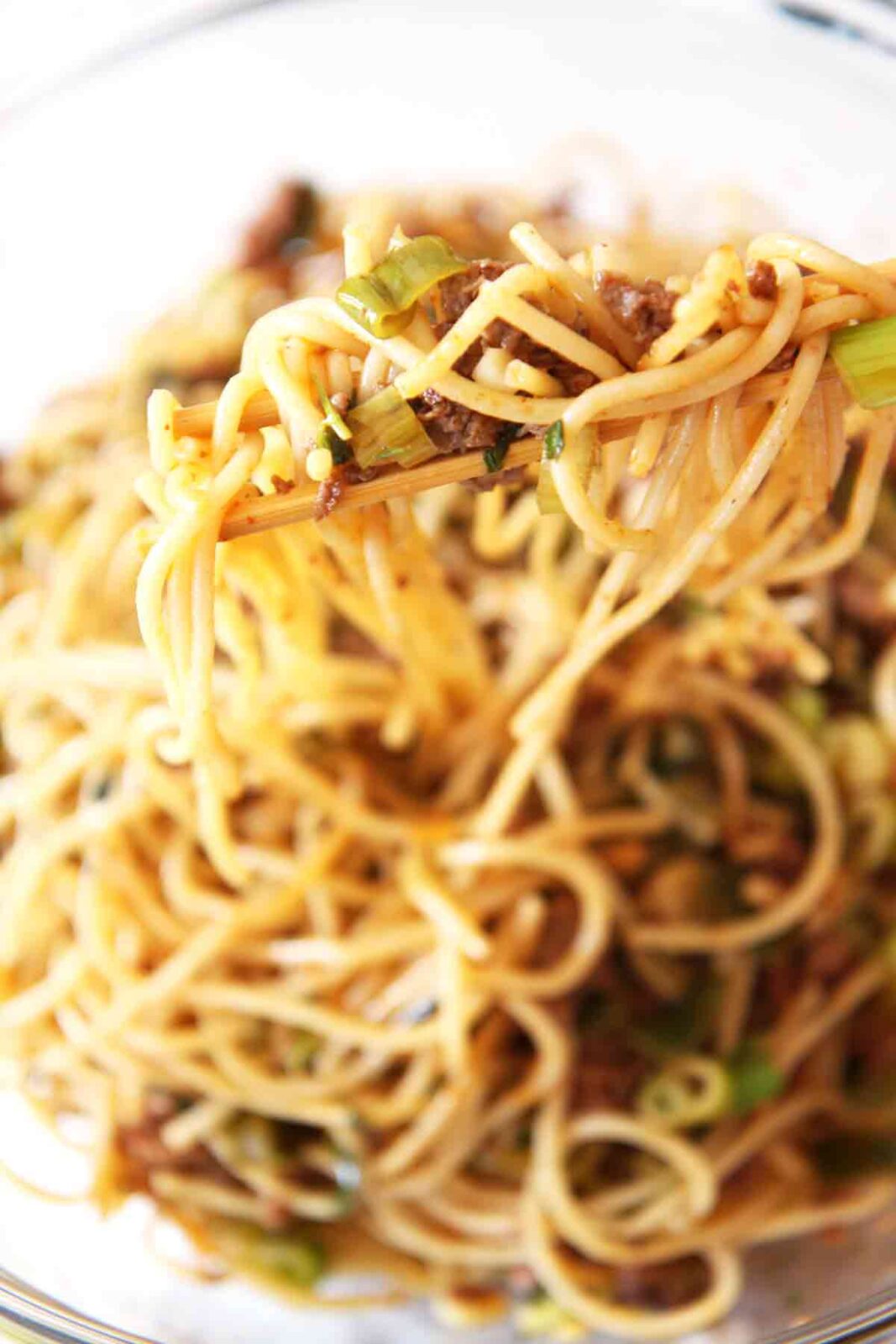 Here are some tips for this dish:
1. I used chorizo. It already has tons of spices that require very little to be added to it. It also gets along well with just about any ingredient it meets. Other great ingredients like chorizo are spicy Italian sausage, sweet Italian sausage, and kielbasa.
2. Adding citrus at the end into the hot steaming bowl of noodles is magical. Not only does it make the dish more delicious, it adds a layer of complexity and helps the ingredients shine a little more.
3. Mix the pasta in the sauce, and in this case, the chorizo. It coats the pasta and makes the flavor really stick and infuse into the noodles. Stir the pasta for at least a minute to get maximum flavor.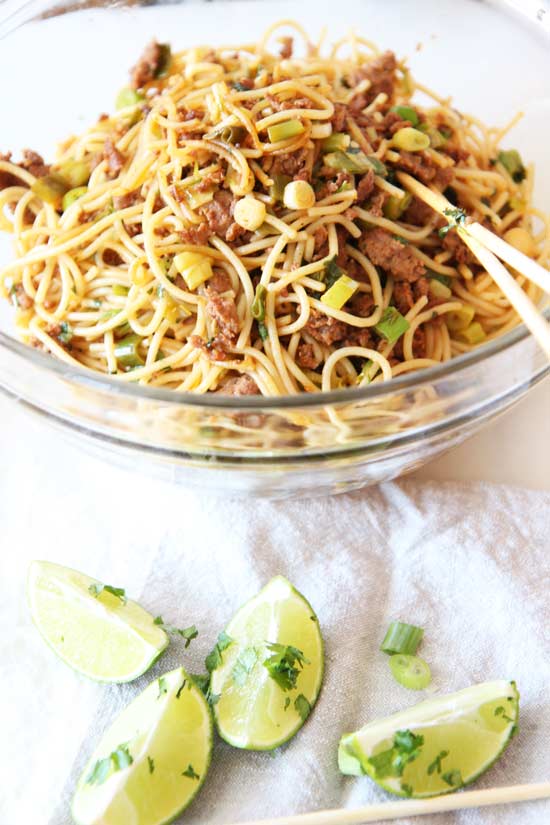 Mexican Noodle Bowl
Ingredients
1 lb spaghetti (cooked 1 minute less then package instructions)
1 lb Mexican chorizo (raw)
5 scallions (chopped)
1 handful cilantro (chopped)
1 lime (juice and zest)
2 tbsp extra virgin olive oil
1/4 reserved pasta water
Instructions
Preheat a pot on high heat.

Next add 2 tablespoons of extra virgin oil and the chorizo to the hot pot.

Now break up the chorizo with a spoon or potato masher and spread the chorizo out on the bottom of the pan.

Cook the chorizo without mixing it at all for 2 minutes. Not mixing the chorizo helps form a crispy crust. Then mix for an additional 30 seconds to make sure the chorizo is cooked through.

Now mix in the pasta for a minute making sure to coat all the pasta with the chorizo and its juices.

Optional: add some pasta water to form more of a sauce if too dry.

Next add the scallions, cilantro, and lime juice and zest.

Mix to combine everything and enjoy!
Your Dash Of Gratitude:

ANY QUESTIONS OR COMMENTS? COMMENT BELOW 🙂
With a grateful heart and an amazing tummy – Jay
This book changed my life and it is how I elevated my home cooking:

(Visited 3,477 times, 1 visits today)
Subscribe for tasty, free recipes!