"Potato chip nachos" makes me smile from ear to ear. This is a ridiculously easy recipe combining saltiness, crunchiness, and gooey cheesiness. Each bite creates a yummy salty crunch of the heated potato chip, creamy citrus kiss from the avocado (one of my favorite things), and a familiar comfort food smile from the melted cheese.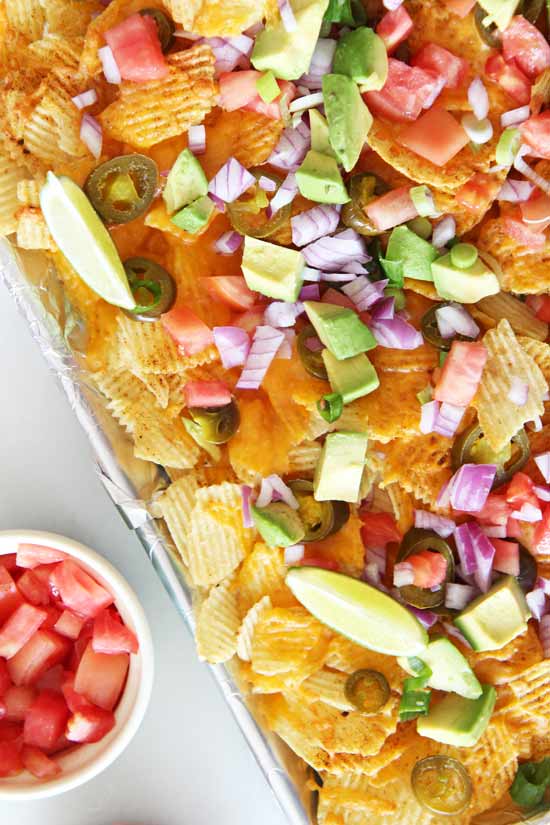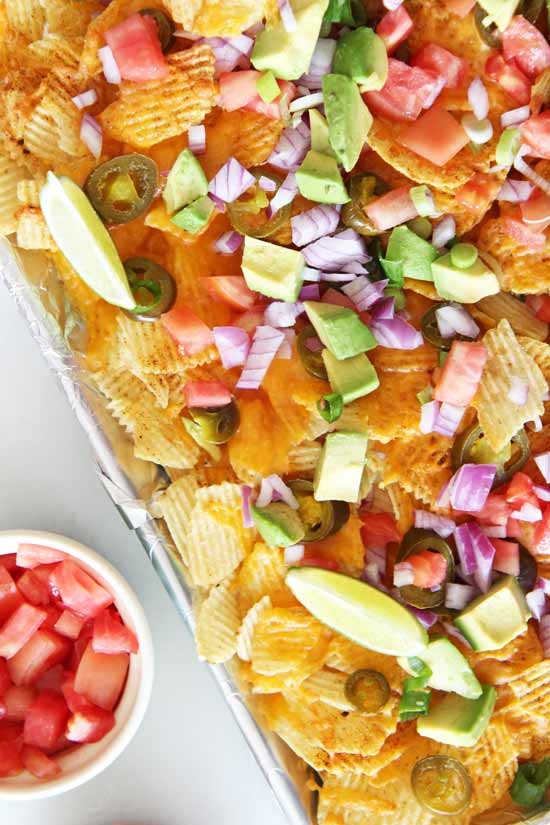 You grab a bag of your favorite potato chips, pour it on a sheet pan, and the magic happens. The key to this recipe is how long you cook it to maintain that crunch in the chip. And make sure you have someone to monitor you when you take it out of the oven so you don't eat them all yourself! OMG!!! This is the ultimate easy comfort food recipe. Can you tell how excited I am right now to share this. I know this will make any bad day smile. I always talk about how cooking is fun and with easy recipes we can Chop Happy in the kitchen. Well this recipes is all about the Eating Happy.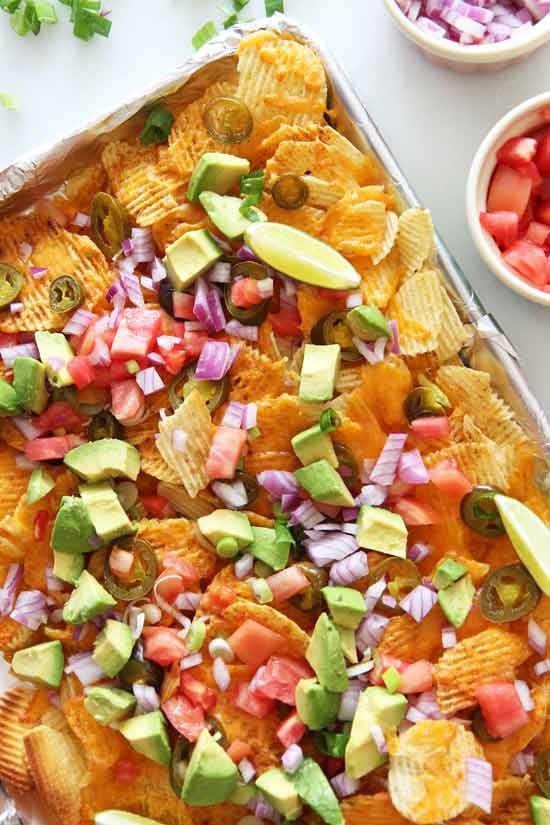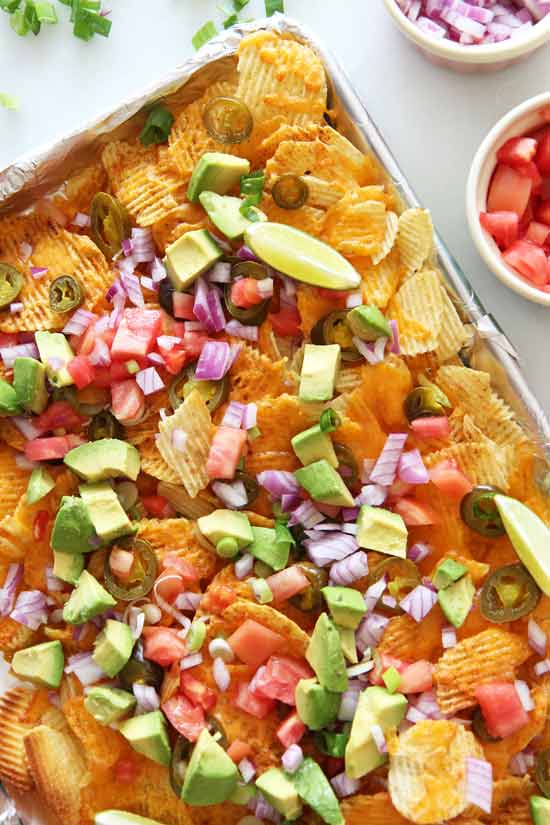 It was so good that Tom kept stopping me from putting it on the table so he could continue to eat more. This weeknight dinner is going to be a party! I'm so grateful to cook with you. I would love to hear from you so comment below!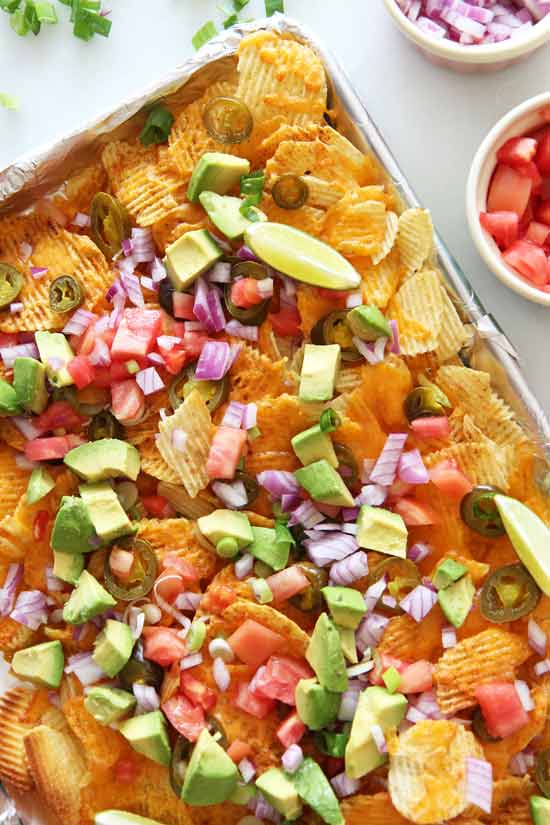 Potato Chip Nachos
Ingredients
1 bag potato chips (ridged ones work best)
2 cups sharp cheddar cheese
1 tsp taco seasoning (or chili seasoning)
1 tomato (chopped)
1/4 red onion (chopped)
1 avocado (chopped)
1/4 cup pickled jalapenos
1/2 lime
Instructions
Preheat the oven to 350 degrees.

Spread the potato chips on a sheet tray. Next sprinkle taco seasoning all over chips.

Now add the cheese and pickled jalapenos all over the potato chips.

Place the chips in the oven for 10 minutes or until the cheese is melted.

Finally, add the tomato, onions, and avocado onto of the cheesy potato chips.

Squeeze lime all over chips and avocado and enjoy!
Notes
Top the nachos with leftover chicken, shrimp or other fun veggies.
Your Dash Of Gratitude:

ANY QUESTIONS OR COMMENTS? COMMENT BELOW 🙂
With a grateful heart and an amazing tummy – Jay
(Visited 2,420 times, 1 visits today)
Subscribe for tasty, free recipes!