Pumpkin spice cookie dough combines my two loves: no-bake recipes and dessert. I am not a baker, so when I get inspired to make dessert, I try to keep it fool-proof.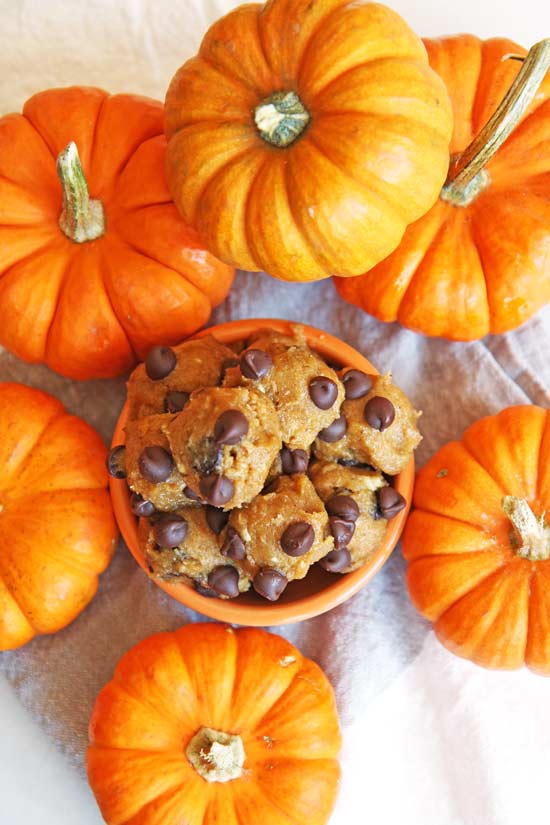 As a member of the pumpkin spice fan club, I wanted to pay tribute and do something to celebrate autumn. The best part of this recipe is that it is super easy. Drop the ingredients in a bowl and mix; that's it! There is no turning on the oven, and if you mistakenly add an extra ingredient, it's still delicious.  Recipe note: Since there is pumpkin in it, I would refrigerate it for 30 minutes for it to harden up, if you are going to form the cookie dough into balls.
Who loves Pumpkin Spice as much as I do? !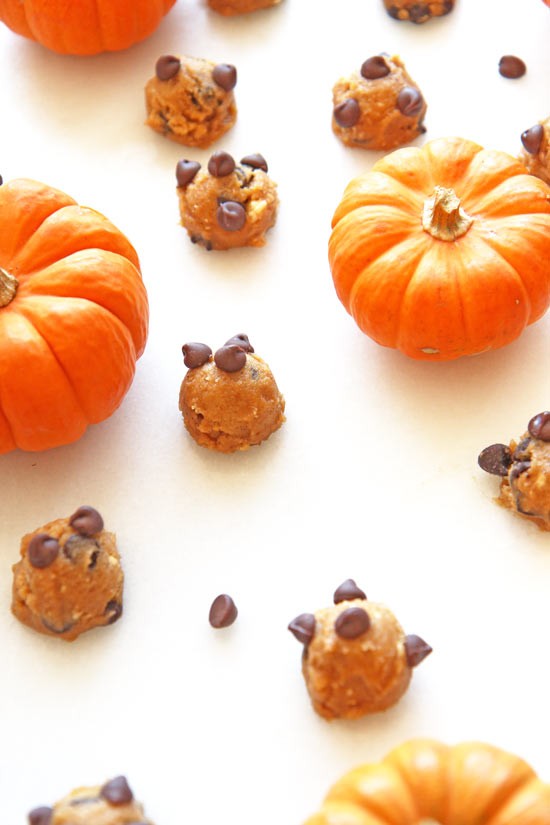 Cookie Dough-Making Tips:
I used almond flour. When you use regular flour, most recipes recommend heating it to take the raw taste out. When you use almond flour, there is no need to heat it and it adds a nutty flavor.
Make sure to soften the butter before mixing. Just leave the butter at room temperature for 15 minutes. This will make the mixing much easier, and the butter will easily fuse with the rest of the ingredients.
Make it your own. If you don't like pumpkin spice, replace the pumpkin purée and pumpkin spice with 2 tablespoons of milk and your favorite crushed candy. Here is our most popular recipe on our Pinterest page: Smores Cookie Dough.
Pumpkin Spice Cookie Dough
Ingredients
1 cup almond flour
1 1/2 cup brown sugar
1/2 cup chocolate chips
2 tsp salt
2 tsp vanilla extract
2 sticks butter (at room temperature)
2 tbsp pumpkin puree mix
1 tsp pumpkin spice
Instructions
First, place all the above ingredients in the bowl except the chocolate chips.

Mix everything until all ingredients are fully combined.

Finally, mix in the chocolate chips and refrigerate for 30 minutes to harden.

Enjoy your no-bake dessert!
Your Dash Of Gratitude:

ANY QUESTIONS OR COMMENTS? COMMENT BELOW 🙂
With a grateful heart and an amazing tummy – Jay
(Visited 1,196 times, 1 visits today)
Subscribe for tasty, free recipes!