There is nothing like a heart bowl of pasta with sweet chunky sauce all over it like this slow cooker lentil bolognese.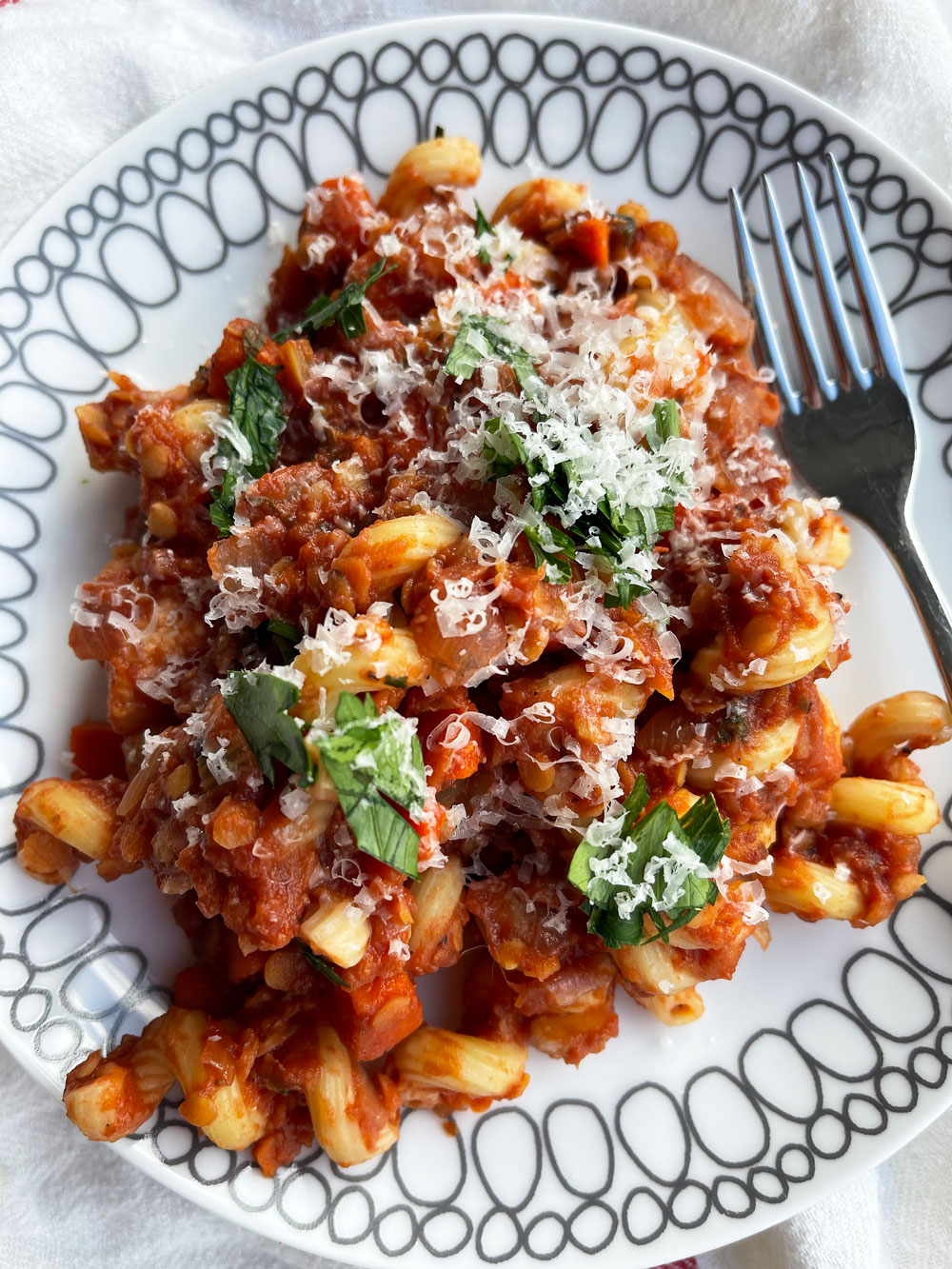 Tips to Perfect Sauces:
1. Use fresh veggies and chop up or grate finely!
2. Use good quality canned tomatoes or beans. Look for organic or less sodium.
3. Taste the sauce at each stage to make sure seasoned well. If going into a slow cooker the flavors will intensify as cooks.
4. Use seasonings you love. If you love garlic powder, oregano, and red pepper flakes then that should be your go to!
5. Add fresh herbs at the end to add a fabulous brightness to the sauce.
6. Make double and freeze half for a busy weeknight dinner!
Growing up we had one night that was called Italian Night! It was usually a Wednesday or Thursday so we could celebrate through food mid week! I would always choose something cheesy and carb happy! This recipe reminds me of those happy days but with a healthy twist. I use lentils instead of meat. Also, the lentils cook in the sauce so less work. The best part is your personal chef the slow cooker makes it so it cooks while you are at work! Hope this recipe makes you smile!
While the sauce cooks do something for you that makes you grateful! Read a book, watch TV, or just stare at the ceiling. Even if its just a minute that is still time you devote to you! Happy Cooking!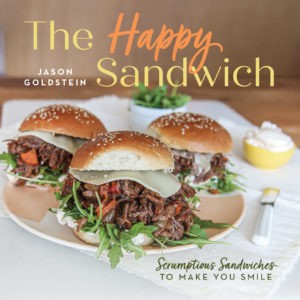 Slow Cooker Lentil Bolognese
Ingredients
1 onion (chopped)
2 carrots (chopped)
2 celery stalks (chopped)
2 cups lentils (uncooked)
1/2 cup tomato paste
1 can crushed tomatoes (28 oz)
1 teaspoon salt
1 teaspoon pepper
1 teaspoon garlic powder
1 teaspoon oregano
1/2 teaspoon red pepper flakes
1/2 cup water
1/2 cup red wine (favorite kind)
10 basil leaves hand torn
1 handful parsley (chopped)
Instructions
First, place all the ingredients except the basil and parsley in the slow cooker and mix.

Next, cover and cook on low 8 hours.

Now, add the fresh basil, parsley, mix, and enjoy over pasta.
Easy Recipes With Very Little Clean Up:
Any question comment below or email! I love helping change the recipe!
(Visited 340 times, 1 visits today)
Subscribe for tasty, free recipes!