Creamy cauliflower mash, mixed with tangy sour cream and grassy green chives is awesome, easy comfort food. This recipe made me so happy, and I could not stop eating it!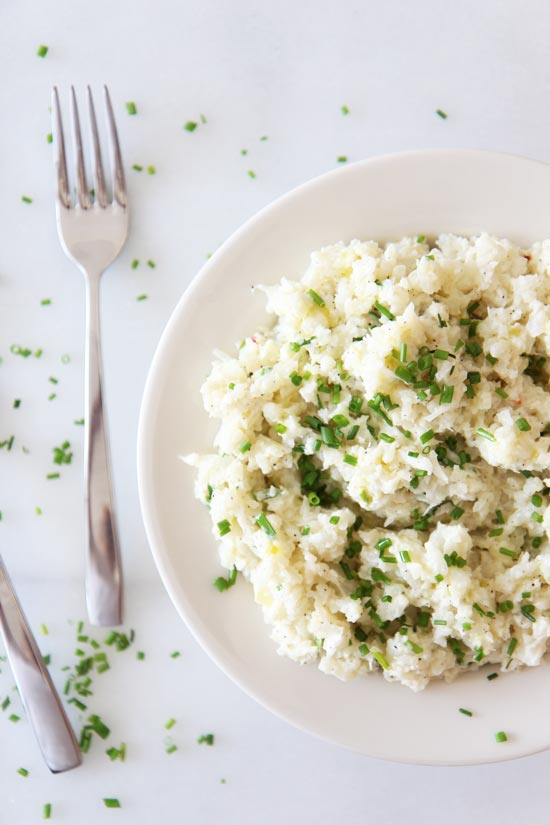 I have been obsessed with cauliflower, and any chance to make a new recipe makes my world smile. I love the subtle sweet flavor that pairs well with whatever you mix it with. It is also one of those veggies that are safely in the category of comfort food. In Chop Happy Land, anything comfort food is allowed. When I told Tom I was testing this, he had his doubts.But I knew it was a winner, when he went back for seconds and thirds. So now I am excited for you to try this easy happy comfort food!
Cauliflower Mash Tip: The only decision to make is if you want it creamy or chunky. I like a chunky texture in my mash. If you like it with texture, follow the recipe and that is it! If you are looking for something creamy, blend the cauliflower at the end. 
I hope you love this cauliflower masterpiece and that it makes your comfort food world smile with tasty yums!
For more easy happy cauliflower comfort food recipes, check out our Pinterest Page!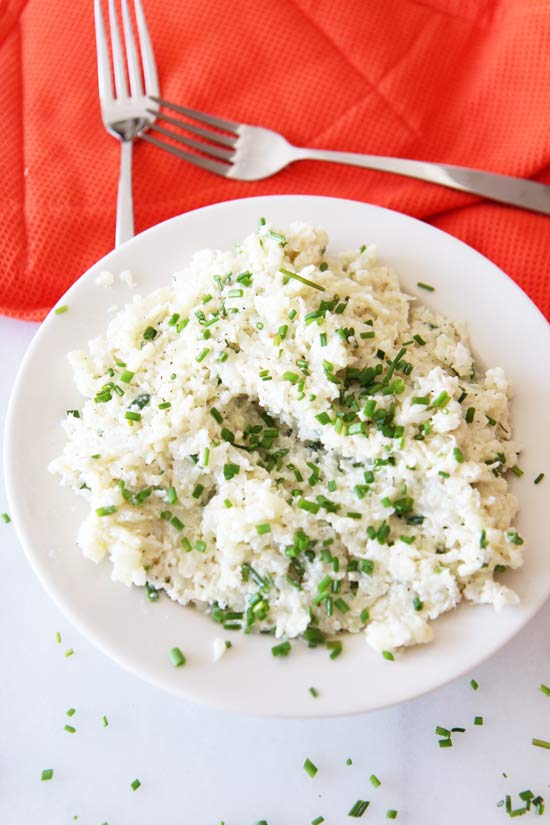 Happy eating, and I am always so grateful to cook with you!
Sour Cream and Chive Cauliflower Mash
Ingredients
2 Cauliflowers (cut up into florets)
4 cups chicken broth
2 tsp salt
1 tsp black pepper
3 tbsp sour cream
10 chives chopped
3 tbsp butter
1/4 tsp red pepper flakes
Instructions
Add the cauliflower florets, 1 tsp salt, and chicken broth into a pot. Turn the heat to high.

When the chicken stock boils, start the timer for 15-20 minutes until the cauliflower is soft.

Next, drain the chicken stock and leave cauliflower in the pot.

With a potato masher, mash the cauliflower until the consistency you like.

NOTE: To make super creamy mash, blend the cauliflower for a minute and then return to the pot.

Now add the sour cream, chives, a pinch of salt, black pepper, red pepper flakes, and butter and mix.

Enjoy!
MAKE THIS WITH THE CAULIFLOWER MASH: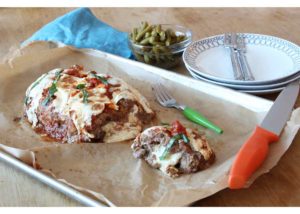 Your Dash Of Gratitude:

ANY QUESTIONS OR COMMENTS? COMMENT BELOW 🙂
With a grateful heart and an amazing tummy – Jay
(Visited 1,648 times, 1 visits today)
Subscribe for tasty, free recipes!