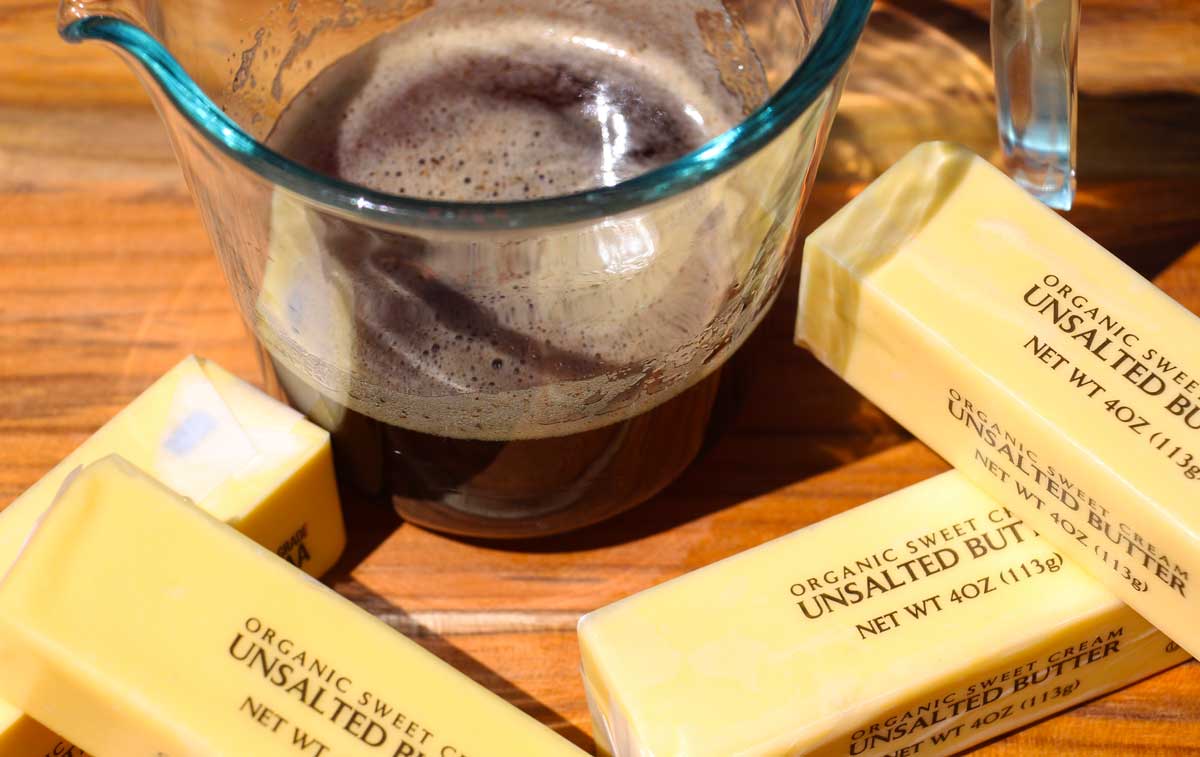 This is an essential recipe to learn how to make. First – because when the butter browns it gets this intoxicating deep rich nutty flavor that causes anything added to it to taste like the best thing you have ever eaten. Secondly – there is only one ingredient, the fabulous superstar Brad Pitt of food world, BUTTER! It is all about how you cook the butter and when to know it's done. This video will demystify brown butter 🙂 
Chop Happy Brown Butter Suggestions: Use brown butter with a little sage and mix with pasta for a wonderful Fall dish.  Replace regular butter with brown butter in cookie recipes to make a nutty amazing cookie!  Mix it in with your mashed potatoes for the best mashed potatoes ever! There are so many tasty ways to use brown butter in your cooking.
TRY OUT MORE TIPS WITH ME ON YOUTUBE
---
Any questions, comment below. 🙂
With a grateful heart – Jay
---
(Visited 382 times, 1 visits today)
Subscribe for tasty, free recipes!