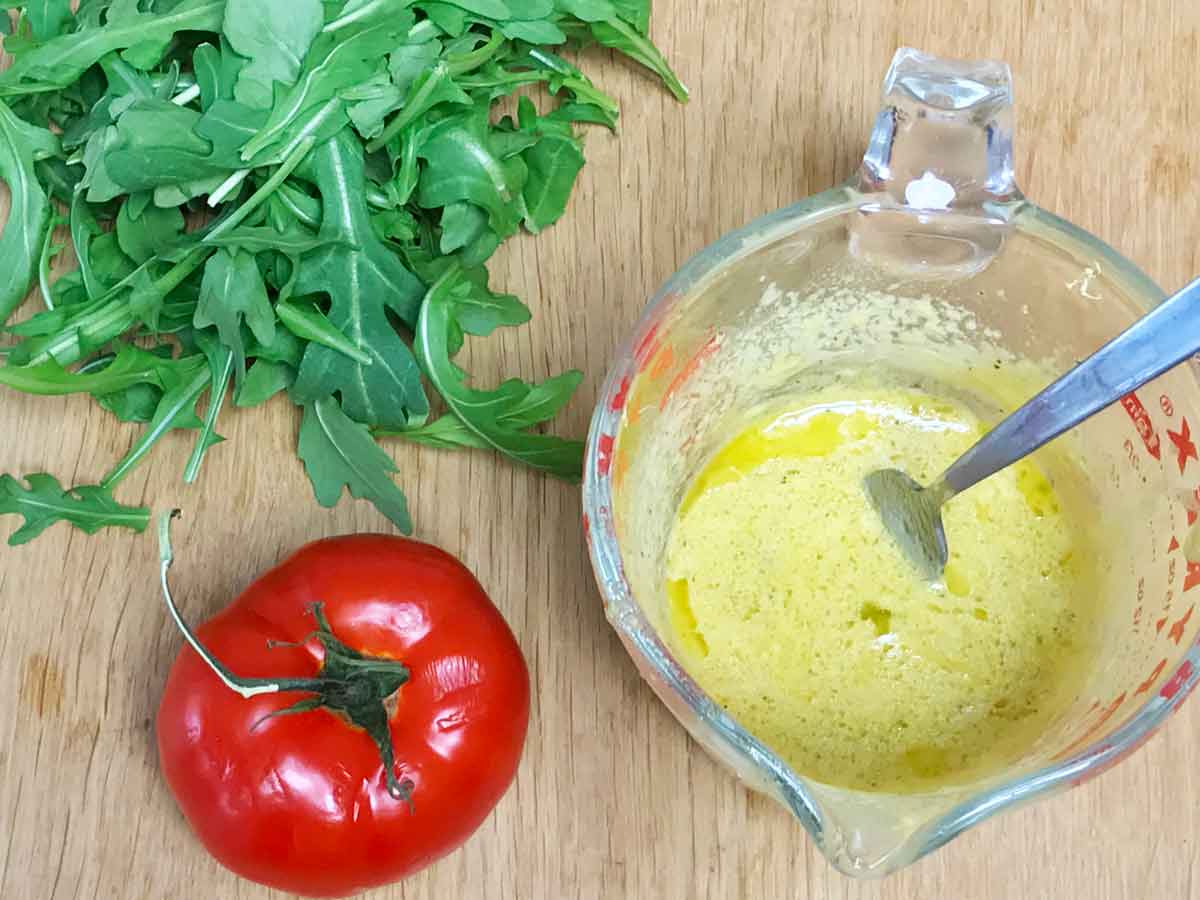 Dijon vinaigrette is an easy way to make salads, veggies and grilled chicken taste spectacular. Just grab a cup, drop the ingredients in, and whisk (I use a fork so I don't have to clean the whisk). It has a wonderful wine vinegar flavor that, when married with the fruity olive oil, becomes a magical sauce.
This cooking dressing is fabulous and brightens up a salad. There are so many more skills (then just salad) on this recipes resume. Learn how to make this Dijon dressing and it can be the base for so much more.
Use This Dressing for More Then Salads:
Marinate chicken breasts with the dressing for at least 30 minutes to overnight.
Mix with potatoes to make Dijon potato salad.
Add to pasta and veggies for Dijon pasta salad.
Top baked potato with the dressing instead of butter.
Dijon's History is Awesome: There is actually a town in France called Dijon. This creamy wine flavored mustard was introduced as a substitute for grapes. In 1865, Jean Naigeon substituted verjuice, the acidic "green" juice of not-quite-ripe grapes, for vinegar in the traditional mustard recipe (referenced from: https://en.wikipedia.org/wiki/Dijon). Thankfully he did this because Dijon makes salad dressing have the creamy thick consistency we all love.
---
Now that you have seen the video . . .
Here is are recipes to practice your new Dijon skills:
Dreamy Dijon Picnic Potato Salad: Peas make an awesome substitute to basil. Put this pesto on a crostini, mixed with pasta, or as a dip.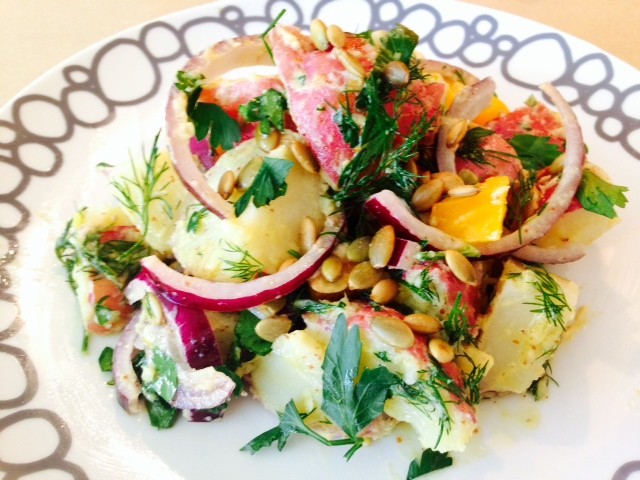 2. Salami Sandwich Salad: This Salami Sandwich Salad recipe is so easy to make. On those crazy busy weeknights, this will be a fast dinner that will make everyone's tummy's smile.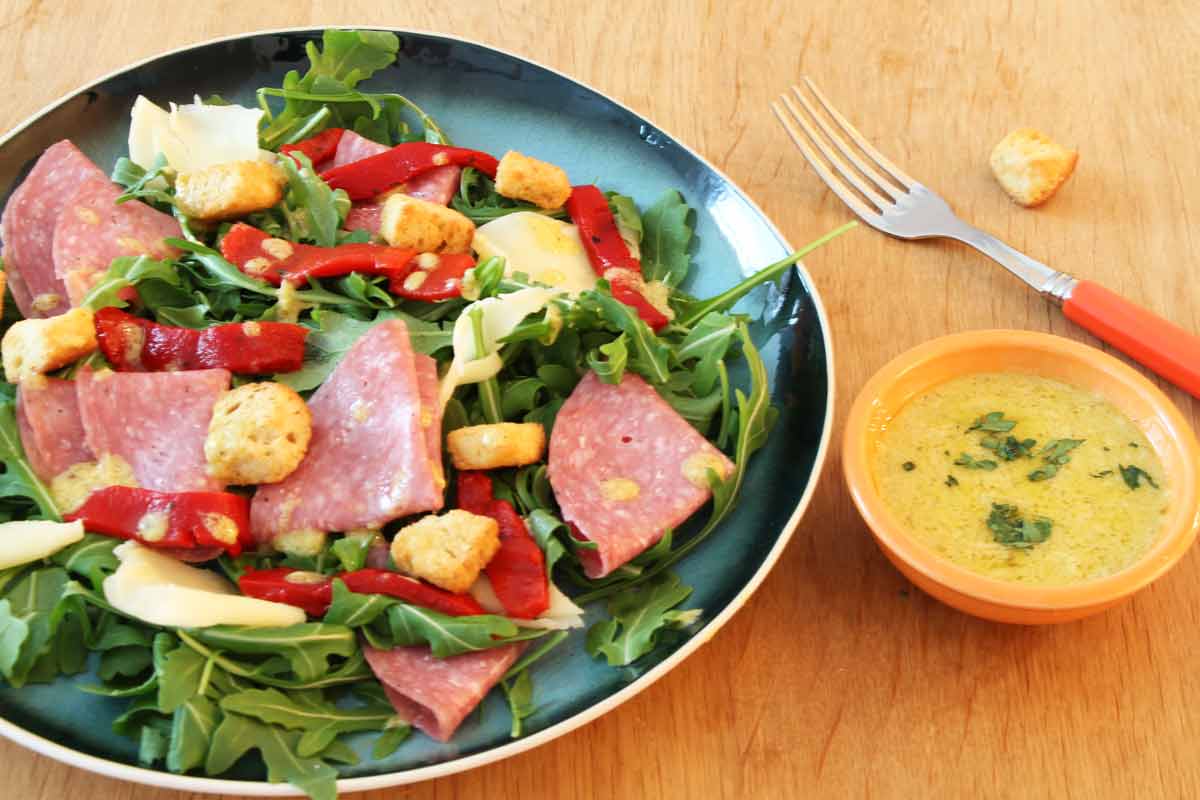 ---
Here is Your Dash of Gratitude: 
"Be a light that shines so bright that even in darkness you know it will be ok!"
---
I am so Grateful for you and hope you are doing awesome today 🙂
With a grateful heart – Jay
---
(Visited 699 times, 1 visits today)
Subscribe for tasty, free recipes!