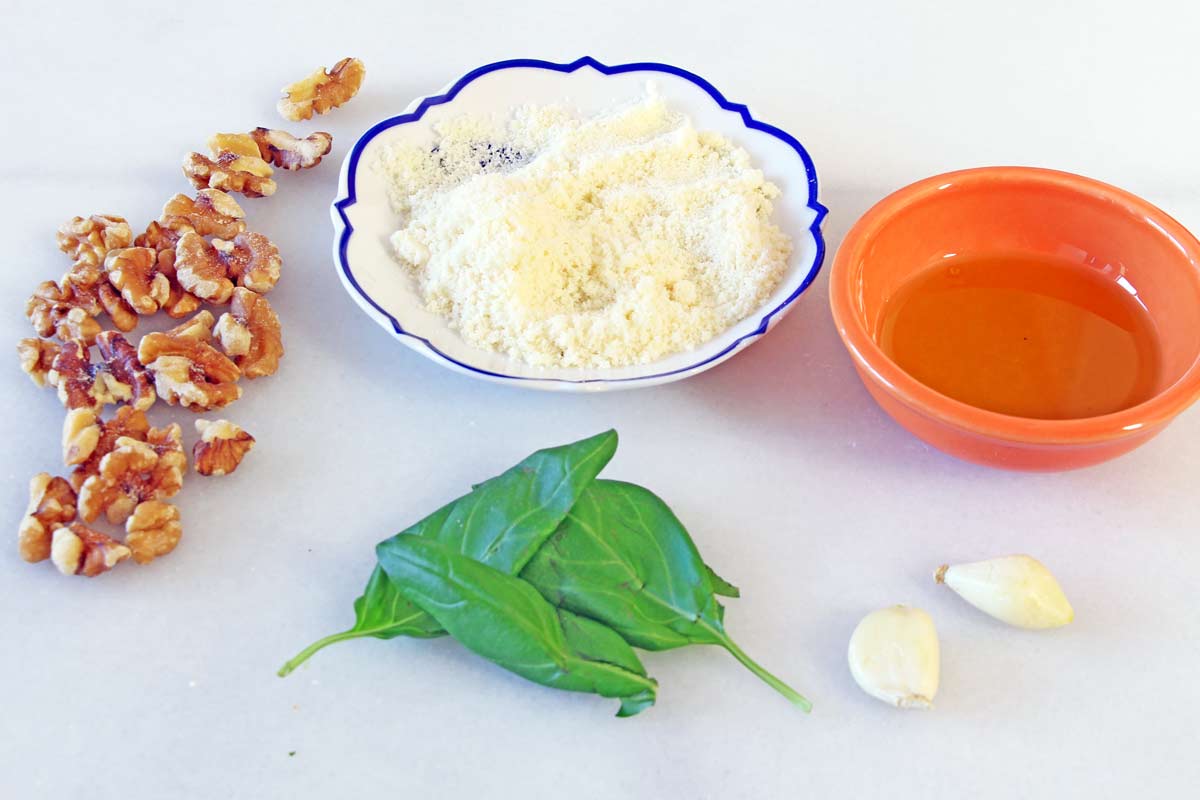 Perfect Pesto is sensationally easy, combining the bold flavor of garlic with nuts and fruity olive oil. But pesto doesn't have to be limited to the usual ingredients. You probably have other greens and nuts in your fridge that will rock your pesto world. In this video, I will show you the ratios for herbs, cheeses, and nuts so you can explore your inner 5-star chef. Cooking is so easy and fun once you learn the basics. No matter how long you've been cooking, returning to the basics is a great refresher. It makes your stress level in the kitchen go down a little.
This cooking tip is fabulous and will definitely make you and your honey filled treats happy.
Technique Tip: First, add all the ingredients in the blender except the oil! Next, press a couple of pulses of the blender. This is to break up the greens, nuts, cheese, and garlic before adding the oil. This will make a less watery pesto.
Try These Herbs Instead of Basil: Substitute traditional basil with almost any leftover herbs. Arugula, spinach, parsley, kale, mint and even peas. Once you know the ratios substitute with anything leftover in the fridge.
History of Basil: The origins are in Genoa, which is in Northern Italy. Pesto translates to pestare (in Italian) which means to crush or pound. The old school way to make pesto is with a mortal and pastel. So pound or crush has been replaces with blender lol.
---
Now that you have seen the video . . .
Here are some recipes to practice your new pesto skills:
Pea Pesto Party: Peas make an awesome substitute to basil. Put this pesto on a crostini, mixed with pasta, or as a dip.
Easy Being Green Pesto: Best basic pesto recipe. Easy and full of herbaceous flavor.
Pesto Pizza (no oven required): Grab focaccia bread and lets start a fun quick recipe.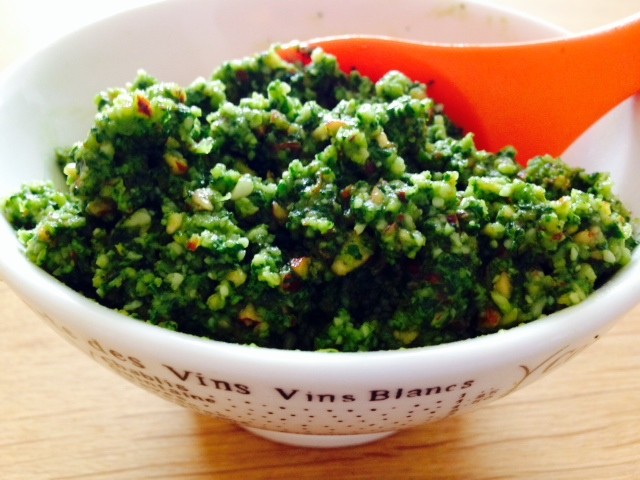 ---
Here is Your Dash of Gratitude: 
""Starting with good intentions anything is possible. Even a souffle will rise."
---
I am so Grateful for you and hope you are doing awesome today 🙂
With a grateful heart – Jay
---
(Visited 6,807 times, 1 visits today)
Subscribe for tasty, free recipes!