I love to eat crunchy salt stuff all day especially when its a healthy snacks. Here are 6 amazingly satisfying eats to get your snack on!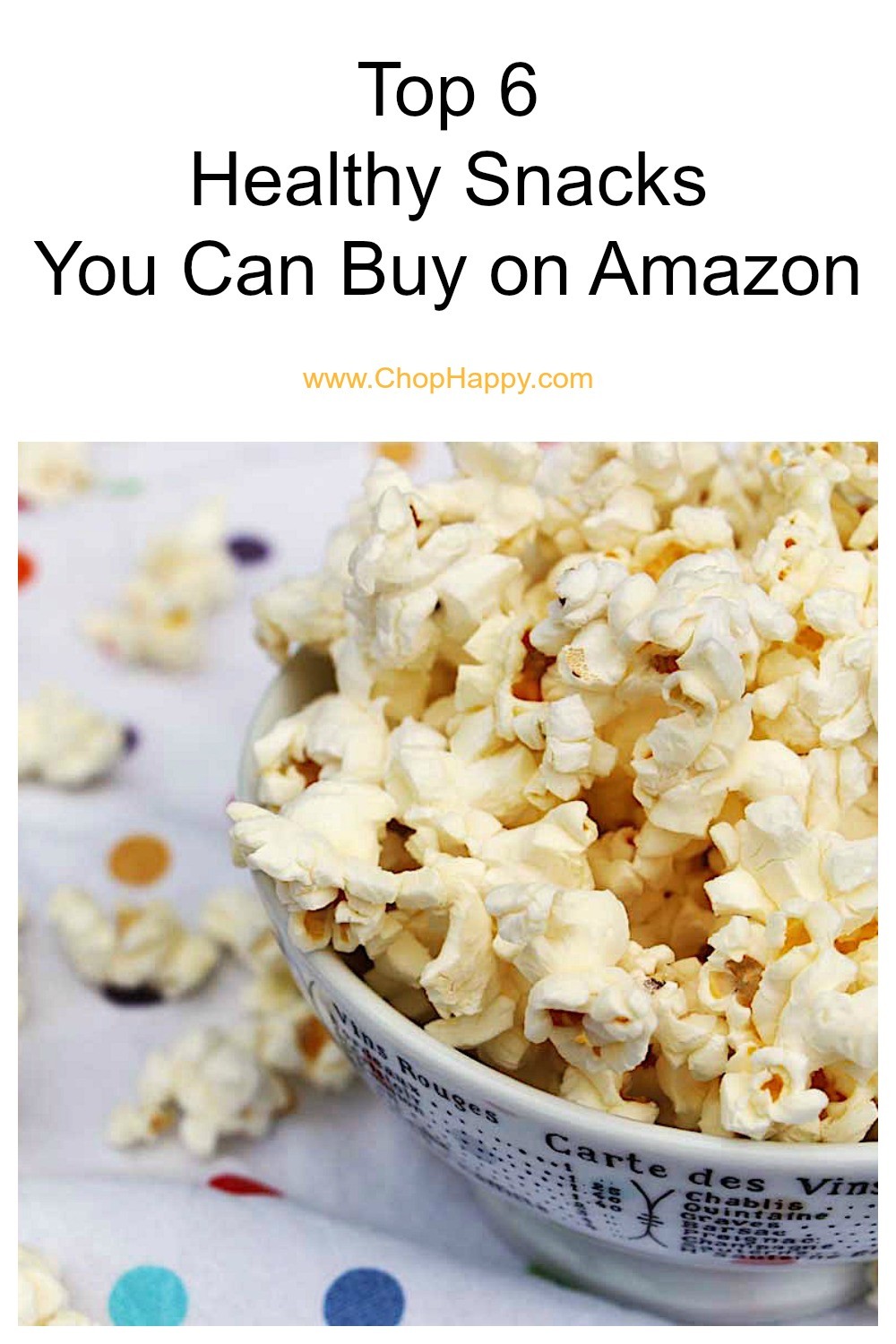 Some links below contain affiliate links.
My Top 3 Tips To East Healthier: 
Eat More Small Meals: The more little meals you eat the less likely you are to binge on dinner. This will keep your full and also trick you into feeling satisfied.
Meal Prep Nuts and Fruit: On Sunday create small bags of perfectly portioned nuts and fruit for the week. Take them to work and put in your work fridge so you dont forget to eat them. This way you are prepared when you get hangry.
Do Not Deprive Yourself of Snacking: So many times we try to be healthier and decide to cut out snacking. Snacking actually counters cravings and helps you not over eat. Also in my opinion the crunchy chewing distresses and makes you feel mentally like you satisfied your hunger!
Perfectly portioned snacks on the go. This is crunchy salty and sweet snack happy. I love how they are portioned to the perfect snack size so you dont over eat. Also, that it is filled with antioxidants to battle inflammation and keep you healthy!
According to Amazon:
Healthy Mixed Nuts single packs are a great superfood snack to add to your daily diet as it is 100% Natural, Non-GMO, Gluten Free.
Healthy Mix packs fulfill the daily recommended nuts consumption by FDA and USDA
Conveniently and proportionately packaged into single serve packs to assure long lasting freshness and taste
The reviews have 598 average 4 1/2 star reviews so people love this product!
My friend Amy gave me this to try on a long car ride. OMG! This is crunchy sweet and totally snack satisfying. It does not feel healthy at all and is very delicious. It is like a potato chip meets a fruit snack with a dash of salt. Crunchy sweet and salty hits all the notes to get your hangry under control. Totally try this awesome snack.
According to Amazon:
DELICIOUS HEALTHY BREAKFAST : Keto Friendly Low Carb Food – only 3g Net Carbs
EASY TO MAKE : Recommend to eat Cold or Hot with Almond milk or Heavy Cream for perfect low carb cereal keto food or Enjoy as a Keto Snack right out of the bag
ENJOY AS YOUR FAVORITE Keto Granola, Keto Cereal, Keto Foods, Keto Snacks, keto dessert for a filling meal that satisfies your cravings
WE'VE BEEN CALLED: Pro Granola, low carb granola, gluten free granola, low carb snacks, best keto snacks, keto foods in groceries, keto hot cereal and more
The reviews have 229 average 4 1/2 star reviews so people love this product!
This is cheese puff consistency and filled with so much flavor and crunchiness. It is the type of snack you eat on a comfort food Sunday while watching a movie. This is messy hands fun just like cheese puffs but vegan. I really loves these snacks and totally recommend them. Cheers to snack yum!
According To Amazon:
1.5oz Variety Pack (12ct), A variety pack for the true HIPPEAS fan. Stock up with a case of our best sellers: 4 bags of Vegan White Cheddar, 4 bags of Bohemian Barbecue and 4 bags of Sriracha Sunshine.
What are HIPPEAS? Organic Chickpea Puffs are made from the humble, but mighty legume baked into a light and crunchy puff.
GOODNESS FOR MIND BODY & SOIL – HIPPEAS are USDA Organic, Certified Gluten-Free, Vegan, Kosher, Non-GMO, with No Peanuts, Tree Nuts, or Soy. With 130 calories, 4g of Protein and 3g of Fiber per 1 ounce serving, HIPPEAS are the new go-to snack for those who demand great taste and high-quality ingredients for themselves and their families. Better snacking for all!
GOOD FOR THE EARTH – Did you know Chickpea plants naturally release nitrogen back into the earth as they grow? They're good for the planet, simply by being themselves.
The reviews have 551 average 4 1/2 star reviews so people love this product!
Growing up Mama Goldstein would give me fig bars to hold me over till dinner. I still eat them today and it totally works. When I get hungry but no time to eat this always give me the energy and satisfaction I need to make it to dinner. Hearty healthy and filled with sweet snack yum. Hope this gives you the energy to succeed through out your day!
According To Amazon:
Perfect for active, on-the-go nutrition or a healthy treat for kids' lunches and after-school snacks
Made with Whole Wheat, Real Figs & Blueberries
Soy Free, Dairy Free, Cholesterol Free, No High Fructose Corn Syrup, 0g Trans Fat,
Non-GMO Project Verified, Certified Vegan, Plant Based, Kosher, Made in a Nut-Free Facility
The reviews have 2.878 average 4 1/2 star reviews so people love this product!
Keto diet is super popular right now and it has helped so many people lose weight and get on the right track towards their goals. Cookies can totally be part of this diet and taste good too! The reviews are awesome for these cookies. I am into any diet you can have a cookie! Cheers to cookie dreams coming true.
According to Amazon:
KETO & LOW CARB FRIENDLY: HighKey Snacks Keto Mini Cookies are a diet-friendly snack made with wholesome ingredients for a sweet treat. Low in net carbs and sugar, these mini cookies are made with natural ingredients like almond flour, coconut oil, and collagen. Perfect for ketogenic dieters, this snack is the smart choice!
GLUTEN AND GRAIN-FREE: No added preservatives, no gluten, and no fillers – our mini cookies are a great choice when you want a sweet, crispy treat without all the sugar and carbs in regular cookies. HighKey Snacks uses simple ingredients for a tasty alternative to traditional sweets that are low-carb, low sugar, gluten and grain-free option for any health-conscious dieters.
SATISFYING SWEETS: Satiate that sweet tooth with a treat that hits the spot – without the guilt. Each purchase includes a box of 3 bags of our delicious Keto Mini Cookies. Perfect for on-the-go snacking, these mini cookies are ideal for fitting a quick indulgence into a busy schedule. With wholesome ingredients and natural sweetener, feel good about rewarding yourself for a job well done.
The reviews have 8,501 average 4 1/2 star reviews so people love this product!
Genius use of blank space! The reviews say it is super easy to assemble and saves allot of space for more storage! Imagine having all your soda, water and non refrigerator items from big box stores like Costco or Sams Club stored here to be on deck for use when needed.
According to Amazon:
MILE & SAY "CHEEEESE!": Who says eating healthy snacks or dieting has to be painful? Just grab one of our Keto Friendly Snacks – Parmesan Cheese Crisps so you'll never have to feel HANGRY again
CUT THE CHEESE: These cheese snacks can be enjoyed in a variety of ways- grab it as a quick snack, as keto snacks zero carb, pair it with your favorite wine, sprinkle on your salad or soup or serve on a charcuterie board
SO CHEESY: Our Proudly Pure Parmesan Cheese Crisps are made with 100% All-Natural Aged Parmesan Cheese
JUST CHEESE PLEASE: Our 100% Wheat and Gluten-Free Crackers contain No Sugars, No Preservatives, No Artificial Flavors, No Artificial Colors, No Cellulose fillers.
The reviews have 1,229 average 4 1/2 star reviews so people love this product!
Happy Snacking and always grateful for you!
Slow Cooker 2 Ingredient Meatballs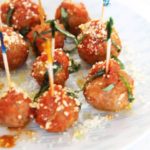 I am so Grateful for you and thankful to get to cook with you! Any questions about this recipe or any others feel free to comment below. May every day be happy comfort food day!
With a grateful heart – Jay
My Favorite way to add a little more gratitude to my life: 
(Visited 839 times, 1 visits today)
Subscribe for tasty, free recipes!