3 Must-Have Kitchen Tools for Fast and Efficient Meal Prep for Busy People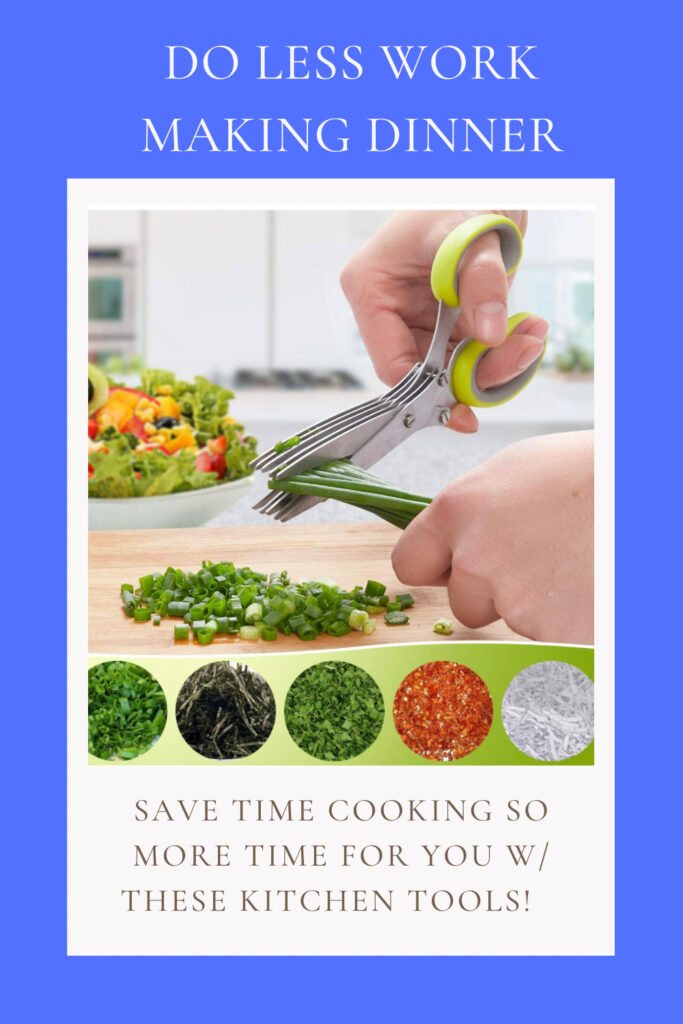 (This post contains affiliate links)
Cooking is a time-consuming task which often seems like an endless chore, especially when you have other daily duties to attend to. If you are tired of spending minutes or hours chopping, dicing, peeling or slicing your ingredients, investing in the right cooking tools can help you streamline your meal prep process and save time. From electric food choppers to rapid egg cookers, blenders, and kitchen scales, these useful and innovative cooking tools save you effort, eliminate unnecessary mess, and help you achieve consistent cooking results in no time. With the right tools at your disposal, meal prep can not only be less daunting, but also become an enjoyable experience that lets you focus on creating delicious and nutritious meals in minutes.
Are you tired of spending hours chopping vegetables for meal prep? Look no further than the vegetable chopper – a kitchen tool that will make your life easier and your meals more delicious. With its sharp blades and easy-to-use design, the vegetable chopper reduces prep time significantly, leaving you with more time to spend on the things you love. Plus, its compact size and ease of storage make it a must-have for anyone looking to streamline their cooking process. Discover the benefits of a vegetable chopper today and make your meal prep routine a breeze!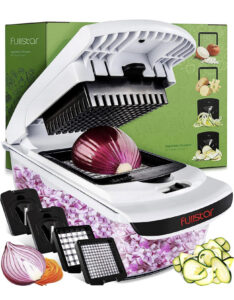 When it comes to meal prep, slicing and dicing fruit can be a time-consuming process. Luckily, there are many cooking tools that can make this task a breeze. From apple corers to melon slicers, these fruit-specific gadgets are designed to save you time and energy in the kitchen. Whether you're meal prepping for the week ahead or whipping up an impromptu snack, using these tools can help you get the job done quickly and efficiently. So if you're looking to cut down on your fruit prep time and spend more time enjoying your meals, be sure to check out these essential cooking tools today!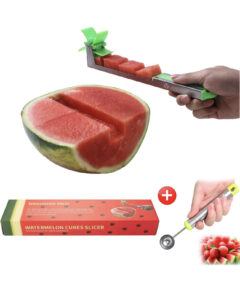 Herbs are a great way to bring vibrant flavor to any meal, but it can be challenging to prep them when you're short on time. That's where specially-designed cooking tools come in. Herb scissors, for example, make quick work of chopping delicate herbs like parsley and cilantro, while herb strippers can easily remove leaves from tough stems like rosemary and thyme. These handy kitchen tools allow you to prep your herbs in a fraction of the time it would take to do it by hand, making it easier than ever to enhance the taste of your favorite dishes. So if you're looking to make meal prep a snap, be sure to invest in these time-saving cooking tools today!  One of my favorite 3 Must-Have Kitchen Tools for Fast and Efficient Meal Prep for Busy People.
Dedicated cooking tools can be a lifesaver when it comes to simplifying meal prep, especially for people who have little time to cook. A high-speed blender or food processor can chop, blend, and puree fruits and vegetables so you can make smoothies, dips, and sauces efficiently. An Instant Pot or any multi-cooker lets you pressure cook, sauté, and slow cook food all at once, saving time spent switching between different appliances. A mandoline slicer can quickly chop and slice fruits and vegetables evenly in different thicknesses, which comes in handy for stir-fries, salads, and side dishes. With the right tools, you can streamline the meal preparation process and make cooking quick and easy, even with a busy schedule.
My Recommendations For 3 Pans You Should Have In Your Kitchen! 
(approximately 1,266 4 1/2 star reviews on Amazon)
Great for making pizzas in the oven, getting the perfect sear on a steak or frying chicken super evenly! I use this all the time to cook. If I could take one kitchen tool to a desert island it would be this one!
(approximately 143 5 star reviews on Amazon)
I got this as a gift over 10 years ago and it has not got a scratch on it! Trust me for me that is good. This is my go to Sunday sauce, short ribs or brisket. Also I make an awesome chili in this pot too! It is cast iron so it retains heat so it cooks everything with perfection.
(approximately 1,319 5 star reviews on Amazon)
This last forever. If there could be a innovation award this one would get it! It is the perfect size for pasta so you don't have to break the spaghetti. Also large enough to make amazing soups!
I am so Grateful for you and thankful to get to cook with you! Any questions about this recipe or any others feel free to comment below. May every day be happy comfort food day!
With a grateful heart – Jay
My Favorite way to add a little more gratitude to my life: 
(Visited 82 times, 1 visits today)
Subscribe for tasty, free recipes!