Warning: Make Double or Triple Fries as this will go Fast!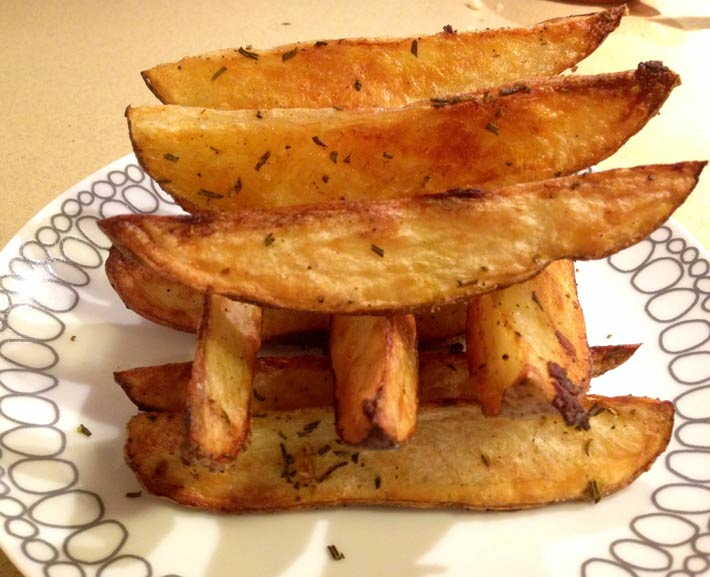 It's Thanksgiving sides week!
Although a non-traditional side… this will rock the table because everyone loves fries.
If you have not figured it out yet, this is the third potato recipe in the Thanksgiving sides week series.  I love potatoes and fries are the "King of Potato Land". Imagine you and your pilgrim family are sitting at the table and  you see the turkey, casseroles, and then out of the corner of your eye there are glorious fries. You are not sure if this is a mirage from all the appetites you have eaten, but you must find out!
You get up and go to Aunt Martha's seat (endure the story about her walking to school with no shoes on) to get the glorious crunchy potatoes. You take a bite of the thick starchy garlic creation and stop and think "this is truly a chop happy moment" and that you are sooo THANKFUL for FRIES!!!
---
Garlic Rosemary Oven Fries Recipe
(Serves 4 – add more per guest)
Ingredients
3 baking potatoes
2 large sprigs of fresh rosemary – chopped
2 to 3 garlic cloves – minced
3 Tablespoons extra virgin olive oil
Salt and Pepper (Best Friends Forever)
---
 Instructions
Pre-heat oven to 425 degrees
Wash potatoes and cut in half lengthen-wise and continue cutting in half until you have a total of 8 fries per potato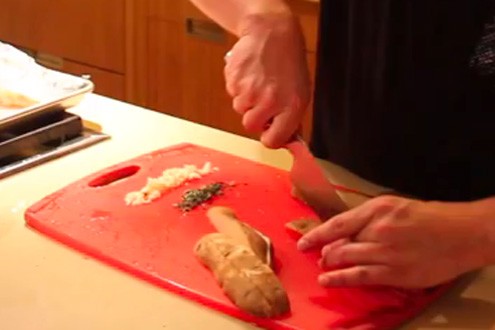 Place on baking sheet
Drizzle with olive oil
Mince garlic and sprinkle on potatoes
Chop rosemary and sprinkle on potatoes
Heavy pinch of Salt and pinch of Pepper
Mix ingredients until potatoes are coated
Bake for 45 minutes
As soon as you remove them from the oven – sprinkle a pinch of salt over the warm fries
Plate – yum!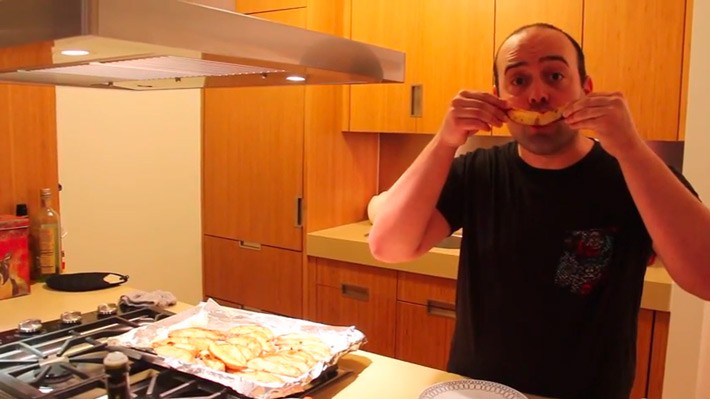 ---
I am SOOO thankful for fries! Give it a try and share pictures of your tasty creation 🙂
With a grateful heart and a rosemary-french-fry-baked-in-the-oven tummy – Jay
(Visited 701 times, 1 visits today)
Subscribe for tasty, free recipes!