Having a party and want a super quick and easy cocktail? No problem I have you covered. This recipe is as easy as pouring in the glass and presto you have a refreshing bubbly cocktail with a Spanish twist.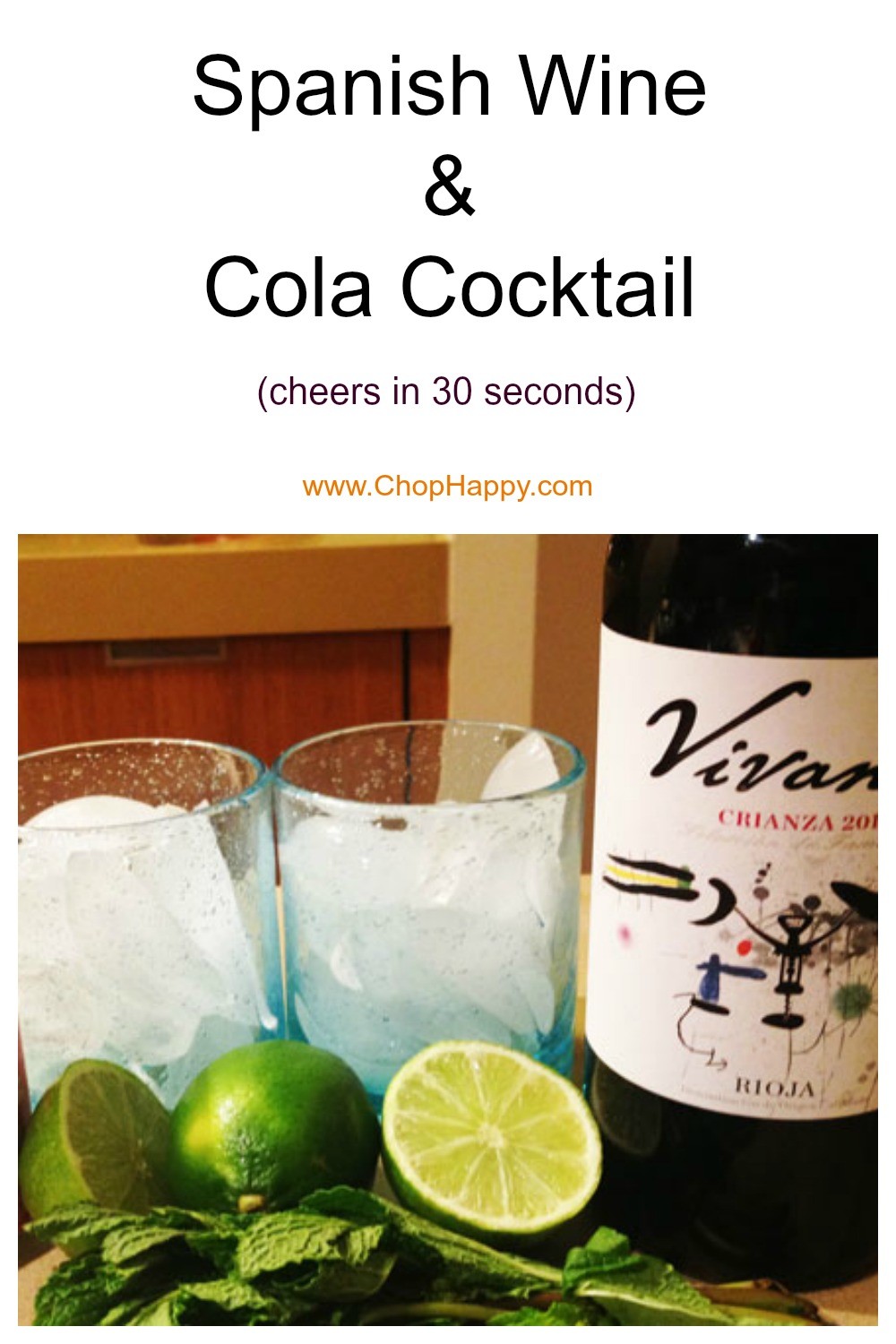 I first discovered this at one of my fave Spanish Tapas place in NYC called Toro (I highly recommend their Paella too). I love a refreshing cocktail  or two and get so excited for something different with a fizzy feel. They had this on the menu (traditionally called Kalimotxo) and when I read wine and soda I was intrigued and also curious how this combo could ever taste good together. It was love at first sip as the combo not only works – but is fantastically awesome.
You get the fruity grape taste from the wine, mixed with the caramel fizz and your mouth is dancing for more. I add my mint obsession twist (only thing that grows in my garden lol) and a twist of lime to brighten it up. Watch the video below and see how you to can be a cocktail master and make you and your guests impressed.
---
Spanish Wine and Cola Cocktail Recipe (Serves 4-6 drinks)
Ingredients
A bottle of Spanish red wine from La Rioja region in Spain – or any type of your favorite cheap red wine
Cold sparkling cola from 3 can's or 2 Liter bottle
1 fresh lime  (1 wedge per glass)
Handful of Fresh mint leaves (2 torn leaves per glass)
---
Instructions
Get your glasses ready and filled with ice – then pour 1/2 glass of wine and 1/2 glass of cola into each glass
Squeeze a juicy lime wedge for burst of citrus and add a couple of the torn fresh mint leaves on top – ahhh it will smell delicious!
Mix it up and then enjoy this refreshing sparkling bubbly grape'y cocktail from Spain
Cheers and happiness to you and your family and friends!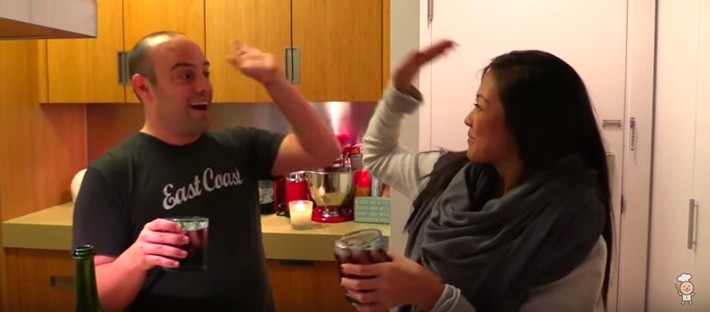 ---
What fun quick cocktails do you serve in the holidays or at a party? Let me know in the comments section 🙂

With a grateful cocktail heart and a sparkling amazing tummy – Jay
(Visited 500 times, 1 visits today)
Subscribe for tasty, free recipes!