Stove top garlic parmesan stuffing tastes like garlic bread with wonderful comfort food smiles.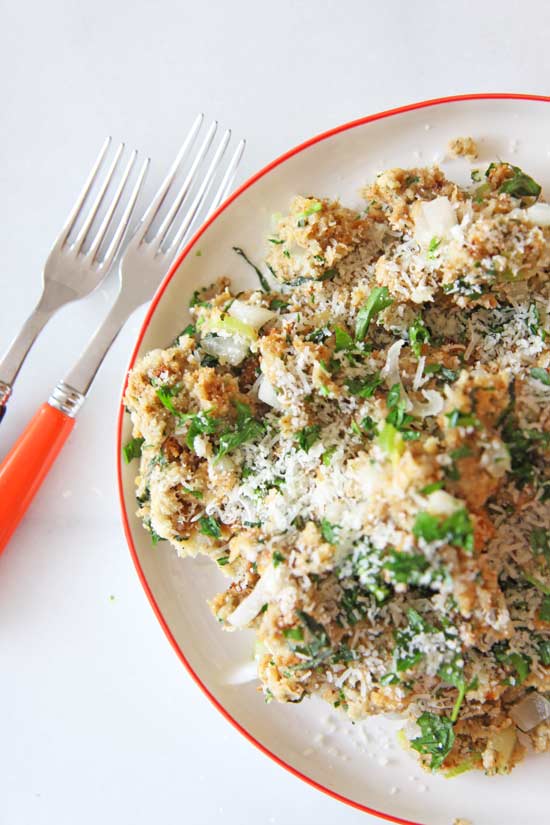 Anytime the primary ingredients are bread and cheese that is always a good sign. I love garlic bread and stuffing and thought why not combine them together into an epic side dish.
This is dedicate to my mom, who makes the best stuffing in the world. Her secret is bagged stuffing mix and lots of flavor. I definitely cannot make stuffing like her but every bite reminds me of the fun Thanksgivings at her house eating her stuffing.
I hope you love this stuffing recipe and that it makes your comfort food world smile with tasty yums!
For more easy, happy comfort food recipes, check out our Pinterest Page!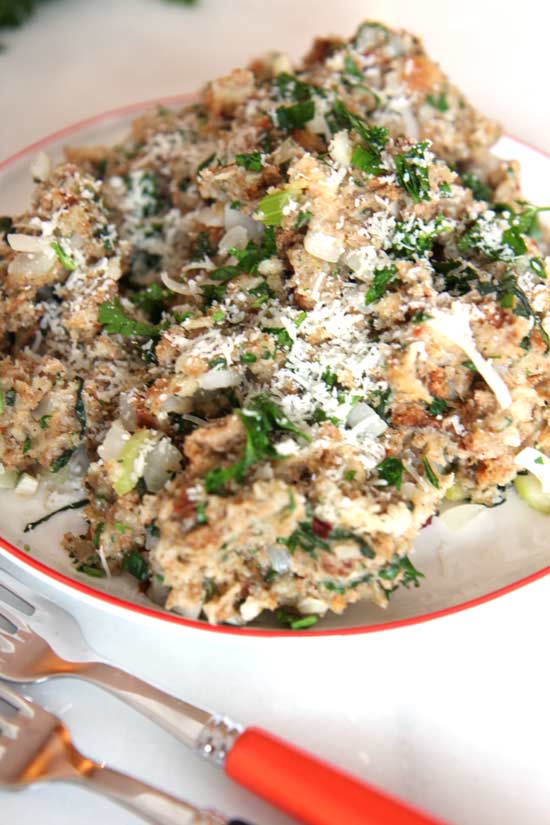 Happy eating, and I am always so grateful to cook with you!
Stove Top Garlic Parmesan Stuffing Recipe
Ingredients
3 tbsp extra virgin olive oil
6 cloves garlic (chopped)
1 tbsp fresh oregano (chopped) or (1 tsp dried)
2 stalks celery (chopped)
1 onion (chopped)
1/4 tsp red pepper flakes
1 tsp black pepper
14 oz bagged stuffing mix
3-4 cups chicken stock
1 cup grated Parmesan cheese
1 handful parsley (chopped)
13 basil leaves (chopped)
Instructions
Turn the heat on low and add 3 tablespoons of oil to a pot.

Now add the garlic and stir 30 seconds.

Next add onion, celery, oregano, black pepper, and red pepper flakes.

Raise the heat ti medium, stir all the ingredients, and cook for 2 minutes.

Next add the stuffing mix, basil and parsley. Stir to combine.

Add the chicken stock. (Keep adding as stir until the stuffing is soft.)

Finally, add the parmesan cheese, stir and enjoy!
MAKE THIS WITH THE MAC AND CHEESE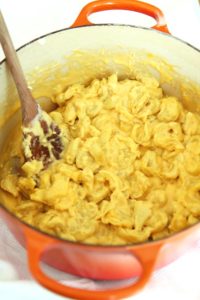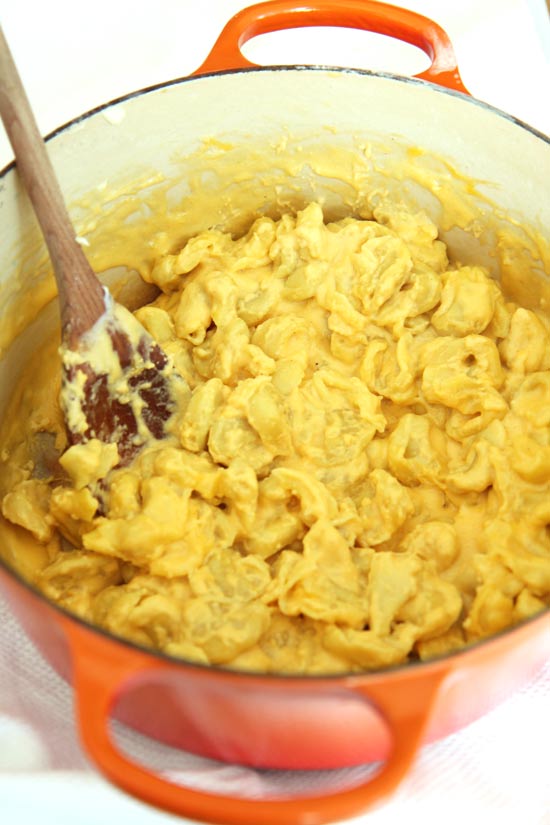 Your Dash Of Gratitude:

ANY QUESTIONS OR COMMENTS? COMMENT BELOW 🙂
With a grateful heart and an amazing tummy – Jay
(Visited 1,437 times, 1 visits today)
Subscribe for tasty, free recipes!