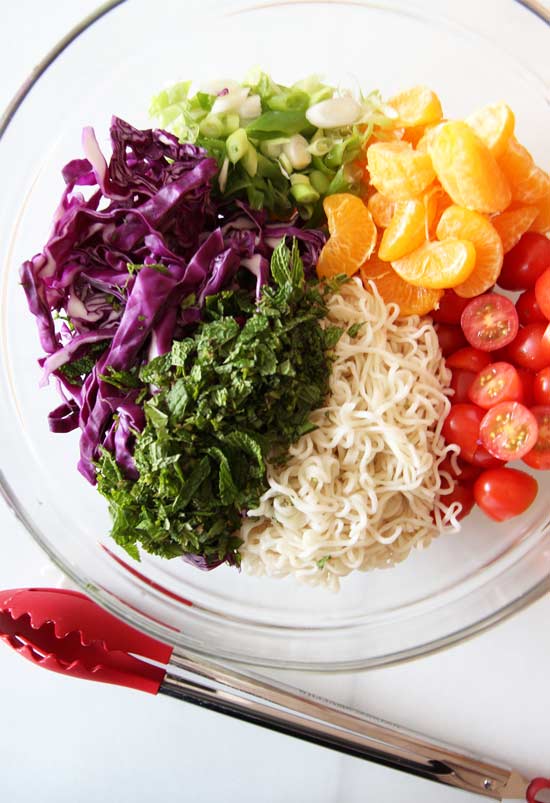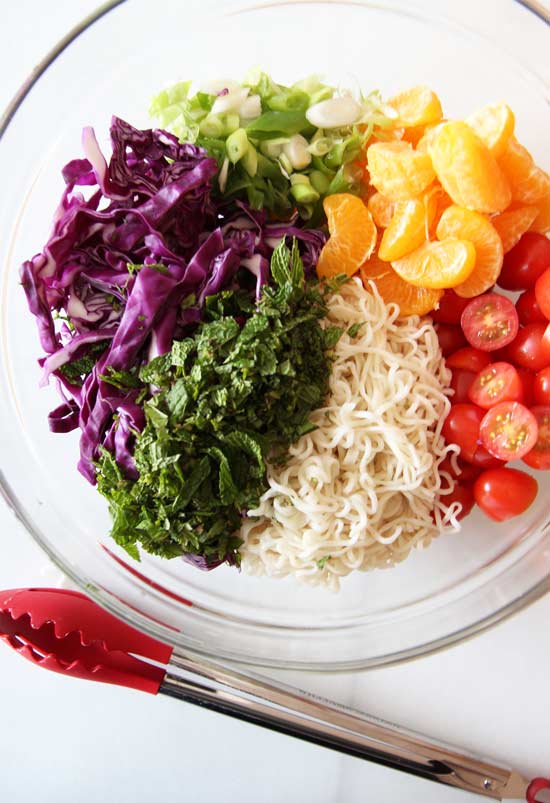 Pasta salads are like carb hugs that make you so happy with every bite.  Also, in true Chop Happy style, the recipes are stress-free, easy, and perfect for a busy-week dinner.
I especially love the blog's top two pasta salads shown below because you will have lots of leftovers, which means that you have dinner ready all week.  In my case, it would be lunch out of a Ziplock bag, only the finest in our small NYC apartment.
So check out both recipes and watch the videos for fun cooking hacks to make you love cooking even more!!!
Happy pasta salad making!
Which one is your favorite?
---
Are you ready to win pasta salad of the year award? This is a fabulous pasta makeover of flavor-tastsic proportions. The best part is the longer you leave in the refrigerator the taster it gets. Make this one day and you can have it the rest of the week. I also love this recipe because there is no mayonnaise so it can stay out in the sun for fun picnics in the park.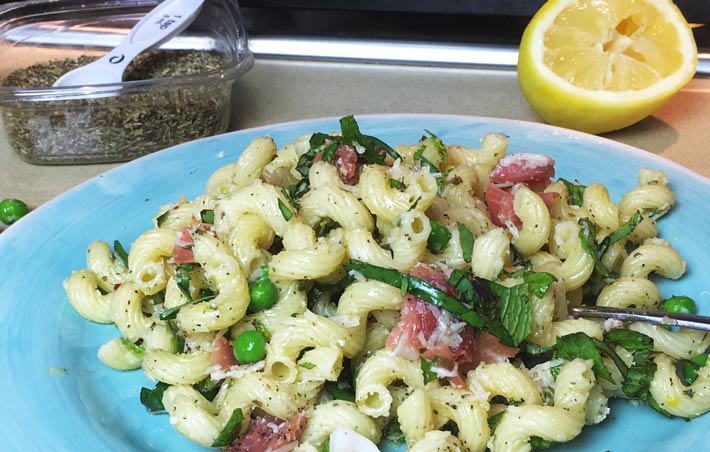 Have you ever made Crunchy Ramen Noodle Salad?
You are going to love this recipe as its easy and totally make ahead delish. Also it will last a couple of meals and gets better each day. This pasta tastes bright and citrusy from the lemon and clementines, crunchy and sweet from the cabbage, and a little spicy from the red pepper flakes. It's super easy, and the only thing I have to cook is the ramen noodles, which requires just a quick boil!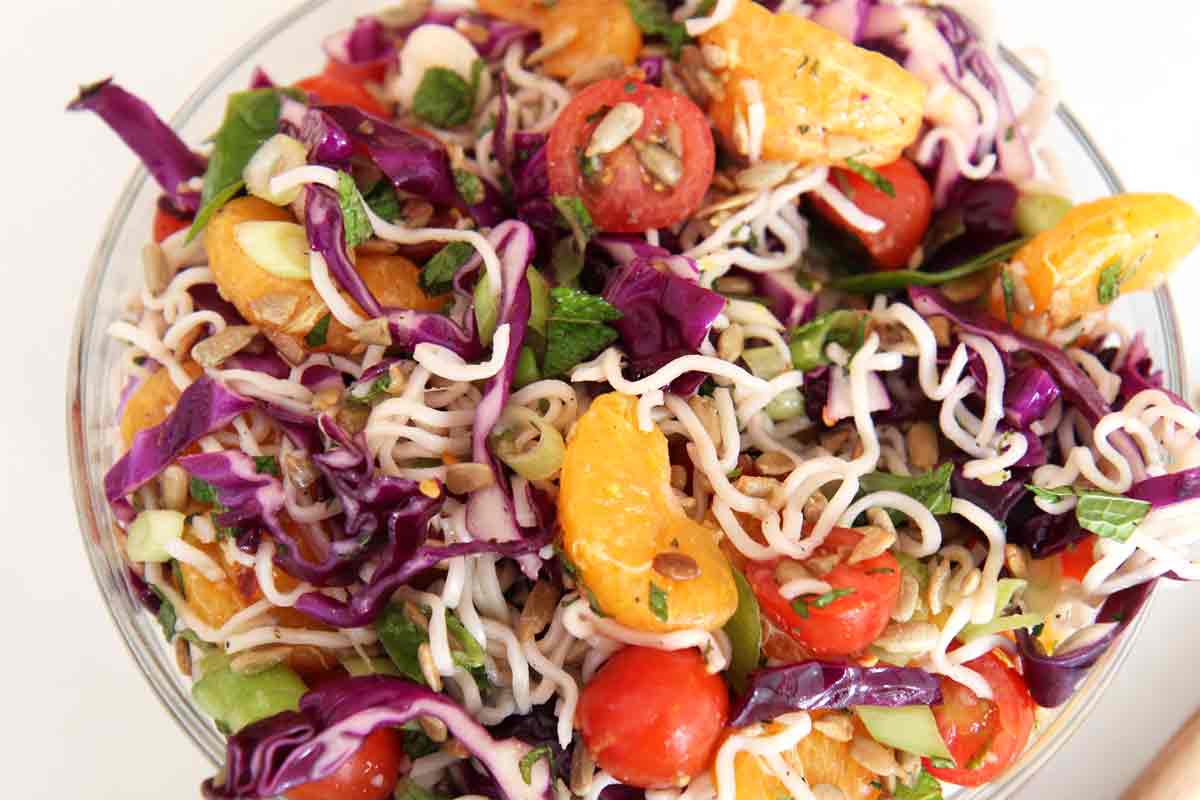 Need Help?: I am so excited for you to make these yummy dinners. If you have any questions,
I am here to help. Just comment below and we can work on your recipes together!
---
Here is Your Dash of Gratitude:

---
I am so Grateful for you and hope you are doing awesome today 🙂
With a grateful heart – Jay
---
(Visited 524 times, 1 visits today)
Subscribe for tasty, free recipes!