After a long day of work this is a sweet porky chili hug to welcome you home!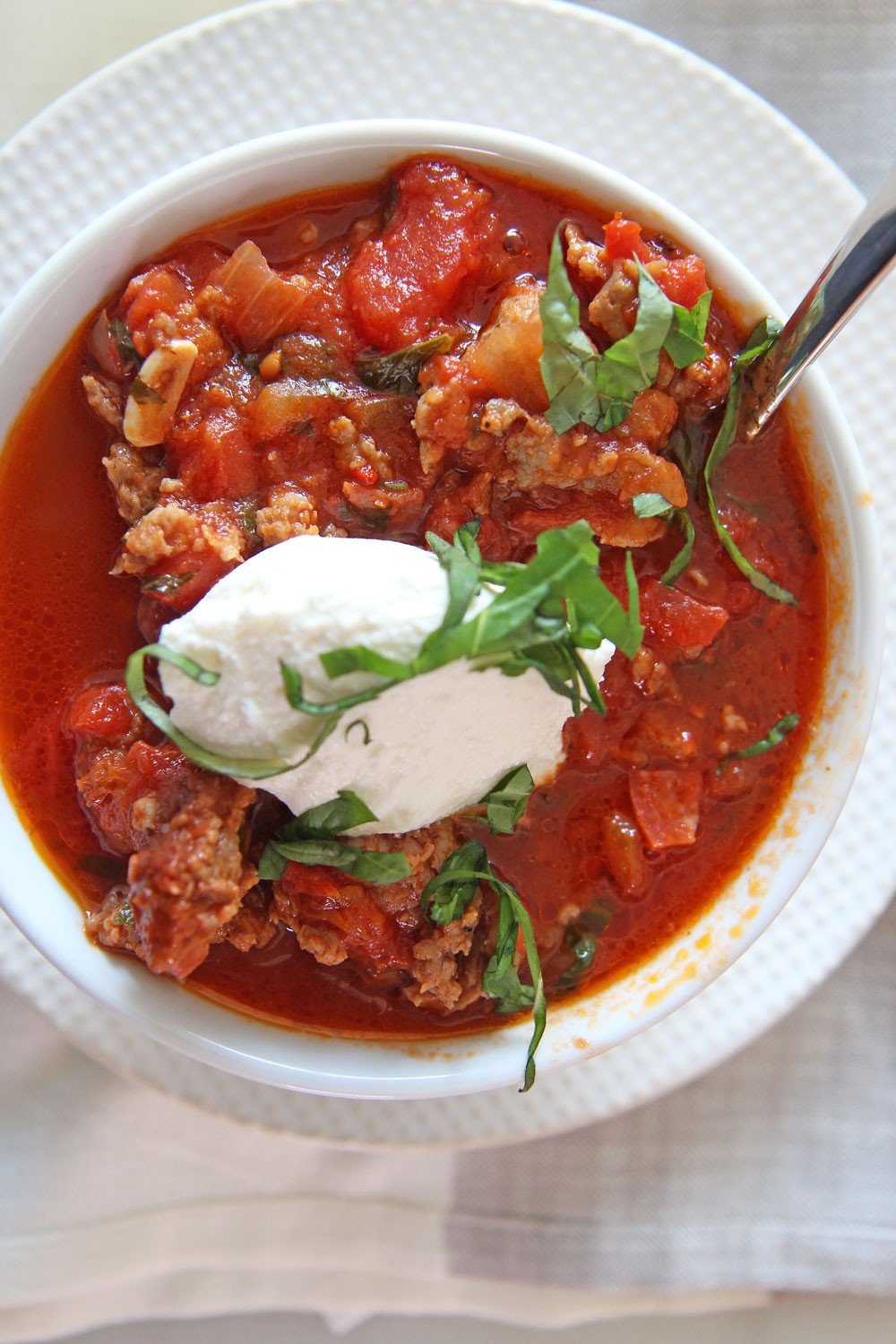 I am of the mind set that you can have it all. If there is a problem there is a solution on its way. Do not give up half way up the mountain of success. Climb to the top. Along the way make sure you reward yourself for your accomplishments and the failures (you learn the most when you fall). Dinner is a great way to celebrate. If you are like me and work allot but still want a great hearty meal. This dinner recipe is for you! Big bold sausage and sweet tomato flavors makes it possible to have chili in 30 minutes. So when your day is 6 am to 6 pm, this chili is your bowl of comfort and the time for yourself to recharge and keep climbing!  Happy Cooking and cheers to you!
Watch how to make this awesome dinner:
30 Minute Italian Chili Recipe
Ingredients
3 tablespoons extra virgin olive oil
1 pound sweet Italian sausage (out of casing)
1 pound spicy Italian sausage (out of casing)
1/2 cup pepperoni (chopped)
1 onion (chopped)
1 tablespoon oregano
1 tablespoon red pepper flakes
5 garlic cloves (chopped)
2 28 oz cans crushed tomatoes
1/2 cup water
1 handful parsley (chopped)
10 basil leaves (chopped)
Chili Toppings
6 tablespoons ricotta
10 basil leave (chopped)
Instructions
First, turn pot on high and add extra virgin olive oil, and the sausages. Break up sausages (with spoon or potato masher) and spread at bottom of pot.

Now, leave sausage alone (no stirring) for 3 minutes.

Next, put the sausage to the side of the pan and add the onions, garlic, oregano, pepperoni and red pepper flakes. Cook and stir 30 seconds.

Now, add crushed tomatoes, water, basil, and parsley. Let sit on low heat for 20 minutes.

Finally, eat by the bowlful topped with ricotta and basil!
My Fave Pot To Cook With:
Check Out This book! It changed my life and keeps me centered:
QUICK NO BAKE DESSERT  FOOD RECIPE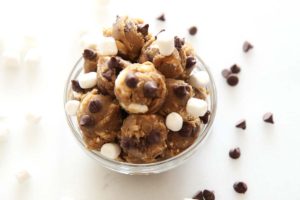 Your Dash Of Gratitude:
                                                                                                                                   
ANY QUESTIONS OR COMMENTS? COMMENT BELOW 🙂
With a grateful heart and an amazing tummy – Jay
(Visited 1,144 times, 1 visits today)
Subscribe for tasty, free recipes!