Crispy cheesy bread wrapped around garlicky broccoli is your new go to easy dinner.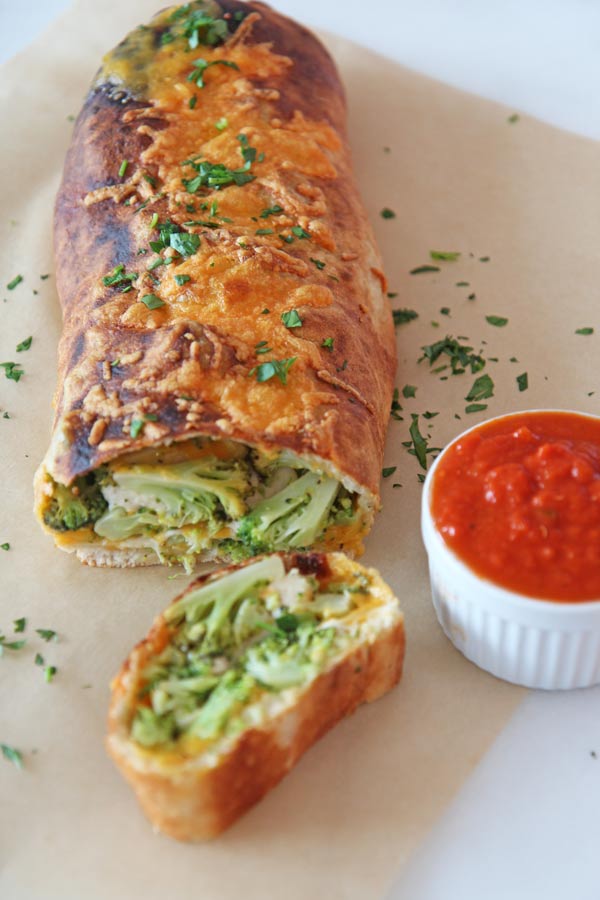 This is dedicated to a wonderful grateful women who I was so inspired by. This was my friend Ron's Mom! She texted me to cook for her son for his birthday. Donna was always making sure everyone was ok. She was always filled with so much love. She wanted it to be cheesy but healthy! So we came up with this Stromboli recipe. It was so good that Ron called me as he was eating it. It is always a good sign when a meat eater is raving about veggies. Every time I make this recipe I think of Donna and remember her great vibes. Although I miss her amazing Facebook posts, this recipe makes me smile knowing she is still shining light and love. I hope you love this recipe too and it warms your families heart with love and gratitude each bite.
Cooking Hack That Makes This Recipe Weeknight Worthy:
Buy the pizza dough in the can! It makes life sooo much more easy. There is no kneading and rolling out the dough. You pop the can and all the hard work has been done for you!
Buy frozen broccoli. This save the step of blanching the broccoli (putting veggies in boiling water for a 1 minute and then ice). Frozen broccoli comes already blanched and ready to roll in the Stromboli.
Watch how to make this Simple Dinner Recipe:
Broccoli And Cheese Stromboli
Ingredients
1 pizza dough
1 10 ounce broccoli (frozen bag defrosted)
1 teaspoon garlic powder
1 teasponn salt
1 taspoon pepper
5 scallions (chopped)
1 1/2 cup cheddar cheese (1 cup for inside and 1/2 cup for top)
1 egg (beaten and add 1 tablespoon water)
Instructions
Preheat oven to 400 degrees.

First, in a bowl mix broccoli, garlic powder, salt, pepper, and scallions. Then add the cheese and mix again.

Next, roll out the pizza dough and then top with broccoli and cheese mixture (leave 1 inch border).

Now, roll up the dough like a jelly roll and seal edges (see above clip).

Next, brush egg over the top and sprinkle more cheese on top.

Next, put in oven (on middle rack) for 15-20 minutes.

Finally, enjoy and Happy Eating!
Check Out This book! It changed my life and it is how I elevated my home cooking:


I can't wait for you to try this recipe!!! Cheers to easy comfort food.  Happy Cooking!
QUICK NO BAKE DESSERT  FOOD RECIPE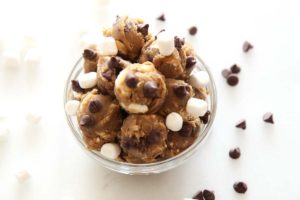 Your Dash Of Gratitude:
                                                                                                                                   
ANY QUESTIONS OR COMMENTS? COMMENT BELOW 🙂
With a grateful heart and an amazing tummy – Jay
(Visited 3,235 times, 1 visits today)
Subscribe for tasty, free recipes!